Happy Thursday, everyone! I hope you have been enjoying our warmer than usual weather and using it as an excuse to get out and experience our magnificent Bay Area.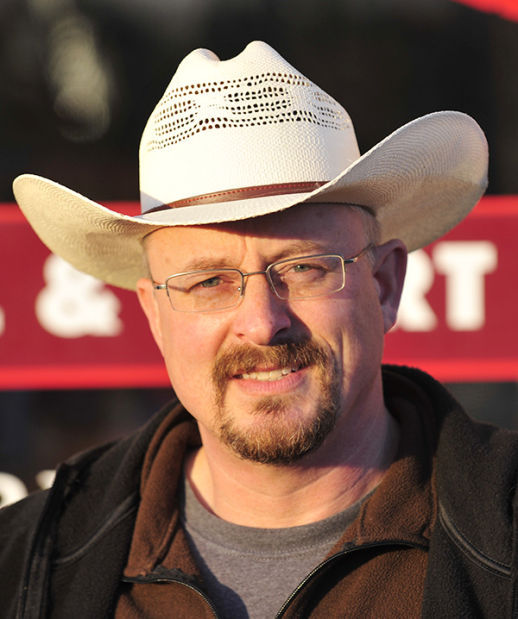 The all-depth rockfish areas are open, but we are getting mixed reports. Most folks are doing great on yellowtail/brown rockfish but poorly on lingcod. The southern high spots seem to be the place to be for the lingcod, both nearshore and far. Not really hearing much success with halibut, if you have a success story we would love to hear it. Rockfishing remains stellar off the Glass House and the reefs. We are still catching salmon on the bar and just outside, nothing huge but several in the 20-plus-pound range for Chinook and 8-plus-pound range for coho. Point Adams here in Charleston remains the place to be for bank fishing lately, still a lot of coho and a good number of Chinook including a 22-pounder caught by Hillary and Jesse who came all the way from Bend just to fish here for the weekend, great people. We are still hearing success stories off the chip pile and the McCullough Bridge, but it has definitely slowed some. Up by Sause Brothers, reports of good catches are still coming in, and further up the river, the guides are slaying some big 'uns. We have a lot of good guide services in the area. If you ever need contact information for one, go ahead and give the shop a call, we'll point you in the right direction. Crabbing in the bay and ocean remain good to great. We had a customer on Monday pull in 18 keepers in one pot just outside and to the North — thanks for the report Brian. Surf fishing remains outstanding on Horsfall Beach about a mile and a half to the North, with a lot of large pinkfin being caught.
Going back to the McCullough Bridge for a moment, a husband-and-wife team of salmon fishers hooked into something different up there this past Sunday. The husband had a takedown and the hook set was good. He grabbed his rod and reel and started fighting the salmon he had, except it wasn't exactly a salmon. As the fish got closer they realized it was a sturgeon. How cool is it to catch a sturgeon while salmon fishing, you may ask yourself? Well, not nearly as cool as catching a shark, because that's exactly what they had! As the "sturgeon" got to the side of the boat and they prepared to grab it, the wife realized it was a shark and took the necessary precautions, namely keeping her hands away from its mouth! It turns out what they had was a spiny dogfish shark, and that, dear readers, is today's topic. I would like to thank the couple for telling me their story and letting me take pictures but I forgot to ask their names because frankly I was so excited they let me play with their catch. Cool stuff.
It turns out that here in Oregon we are allowed to keep seven spiny dogfish per day as part of our marine bag limit. But why would we want to keep seven of these, or even one for that matter? Well, it turns out these critters are pretty good eating, in fact they are the fish in proper English (as in England) fish and chips. Often referred to as "rock salmon" ("rock salmon"…snicker) these fish were once the most common species of shark on the planet, but the increasing demand for their meat and the fact they are readily available and easy to catch has caused a great decline in their numbers. Trawling and gillnets are the preferred method of capture for this species, but we don't have much of a commercial fishery for them here in America, and most of their capture occurs in European waters. The spiny dogfish has couple of distinctive features that help identify it — a series of white dots along its sides and a protruding spine in front of each of its dorsal fins; hence the name spiny dogfish. I have had some commercial fishermen tell me these spines are mildly toxic and pack a good punch in the pain department, so it sounds like a game of "toss the dogfish" ought to be thought out before attempting. The male spiny dogfish rarely exceeds 3 1/2 feet in length, and the female rarely exceeds 5 feet. Its relatively small size limits most of its diet to squid, octopus, and smaller fish. This species of shark has teeth different from what we generally think of when we imagine what shark teeth look like, with rows of overlapping, relatively blunt teeth that are engineered for grinding rather than tearing. This dogfish will often hunt in schools which may number in the thousands in deeper waters out to 3,000 feet but are found in much smaller numbers high in the intertidal zones. Mating takes place in the winter, and the gestation period is 18 to 24 months which is the longest of any known animal and which generally leads to the male drinking heavily through the eight trimesters of pregnancy (I may have made that drinking part up) with a litter of six or seven being the average. This fish matures at 8 years for males and 21 years for females and may live for over 100 years! So next time you catch one, you may want to consider trying some 100-year-old fish and chips. I hope to see you out there.