Happy Thursday, everyone. I hope your week was as fantastic as ours was.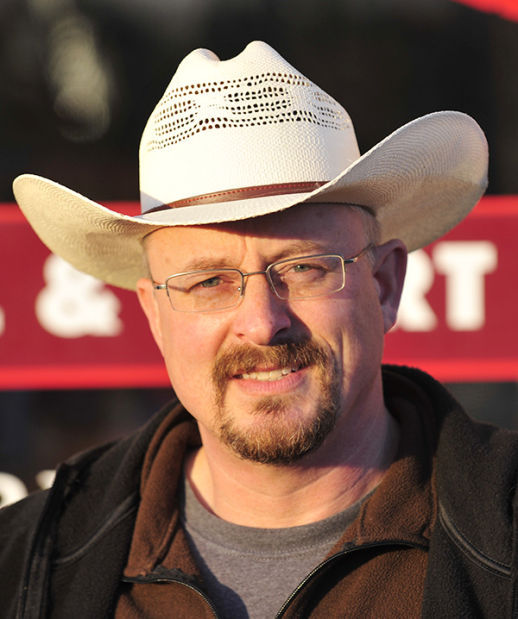 I'm pretty sure I can now state that it's officially tuna season! We've had a lot of boats out exploring and the word is that the shiny tasty albacore are being caught in 57- to 58-degree water, which at the time of this writing put them only about 40 miles out.
Crabbing remains stellar in the ocean, in the bay and even off the docks here in Charleston. Rock fish are being caught in abundance in the ocean and in the bay, the usual haunts from the cribs inside and the reefs on the outside are a sure thing right now.
Fishing on the beach is slow with some pinkfin and a few flounder caught. Check out our Facebook page for a great pic of a nice starry flounder caught a few days ago off of Bastendorff Beach.
Tuna season is a big deal around here and it's when most of the local businesses make most of their money. We will be at the shop seven days a week and on good weather days will be here from between 4 and 5 a.m. until 6 p.m. Don't hesitate to call us at 541-888-3811 for updates on conditions and the latest landing reports.
Today's topic is tied in to last week's topic of tuna in that this species often resides with and around the albacore schools and are as much or more fun to catch.
We're talking about sharks! Specifically we are going to discuss the Pacific Blue Shark as it seems to be the most abundant out there, and frankly it makes stellar shark jerky. We got a nice one last year and that's all we did with it — jerky jerky jerky, and then when we were sick of it we made more jerky.
When we were out loading up with albacore we could see these predators of the deep circling around the boat and showing all kinds of interest in what we were doing so we took one of our wire leader shark rigs, hooked a mackerel through the back, tossed it toward the shark like you would a ball to a dog and WHAM, shark on! Head thrashing, water splashing, hootin' and hollerin' from the deck and one of the most fun experiences you could ever have on the ocean.
The Pacific Blue Shark rarely exceeds 8 feet in length and lives up to 20 years. As far as sharks go this species is fairly docile and is actually preyed upon by the California Sea Lion, but that doesn't mean you jump in and play with them as there are at least 12 documented cases worldwide of the Pacific Blue Shark attacking humans. Other predators of this species include sharks like the Mako and the White.
As far as food goes, herring, anchovies, sardines, octopi, squid and mackerel make up the staple diet of the Blue Shark. They are very opportunistic feeders and seem to become more active in the early evening and at night, often attracted to the baitfish circling around your vessel's lights. It is this predictability which in part make it such a great sport fish.
The Blue Pacific Shark migrates throughout the Pacific and sharks tagged in southern California have been recaptured in Acapulco, northern Oregon, the Hawaiian Islands and off Midway in the central Pacific. Mating season is in the late spring and the gestation period is from nine to 12 months depending on the environmental conditions, food available, and other external factors.
These creatures are referred to by people far smarter than me as "Viviparous" which essentially means they give birth to live, fully formed, itty bitty shark babies. Litters average around 30 young with the maximum recorded at 135.
If you're out for albacore this year don't overlook the fun these amazing creatures can provide, and the ODFW says we can catch and keep 25 of 'em! (If you catch 25 I want a picture for proof; heck, if you catch two I want a picture!) No matter how many you may catch I hope to see you out there.