Happy Thursday, everyone. I hope you all have plans for spending some time in our great outdoors this coming weekend.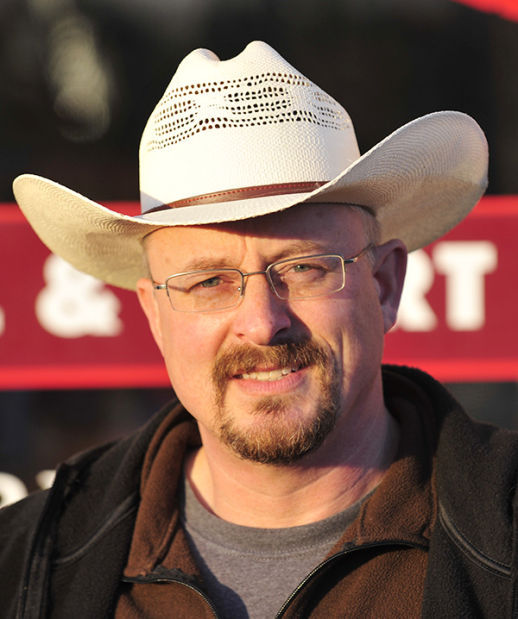 The big news around here lately is tuna — and boy, oh boy — were there ever tuna brought in. It was a hit or miss proposition for many, with some of our customers scoring high teens to 20-plus fish and others getting "skunked." I think you had to be holding your tongue just right to pull it off this time around. Tuna were brought in from 44 miles out to as close as 26 miles by some of our regulars.
But don't despair if you were one of the few that didn't fare that well; tuna season has just begun and there's a lot more fishing to be had.
Salmon has been interesting. Some days we get good reports of Chinook landings but others are pretty slow, and they seem to have gone deeper in the past few days. A lot of coho are being caught and of those quite a few are fin-clipped keepers.
Several customers out bottom-fishing report hooking up coho on the way to bottom with their jigs. Those targeting coho in the ocean report fishing in 130 feet of water and running gear to 30-50 feet is producing fish.
Bay fishing for salmon isn't producing yet, we've got a little longer yet before our fall run starts. Rockfish are plentiful and hungry both in the ocean and in the bay. Lingcod are biting well but some days seem a little more finicky than others. If you are not scoring any ling on a rock pile don't linger; move to the next one.
We have had reports of good score of pink-fin perch off the beach north of the North Jetty. Crabbing remains good to very good both in the ocean and in the bay. Crabbing on the docks has been fluctuating as of late with several customers going home with coolers of Dungeness crab one day and barely a red-rock the next.
Today's topic is a fish that many of us have caught but the ones we catch are usually too small to eat. In fact this particular fish was the very first fish species I caught off of the Oregon shore and I have since wanted to catch a big one to no avail. I chose this fish for this week's article because we had a whopper come through the shop last week. One of our regular customers, a young fellow, a local fishing fanatic and all around great guy, caught a monster off of Sunset Bay with a sandshrimp and simple bottom fishing rig. Frankly, I don't know if I'll ever get to see another one this size. Not to keep you in suspense any longer (like you couldn't just look at the picture and figure it out), ladies and gentlemen, I present to you the Starry Flounder!
Most flatfish species including halibut fall into a "right eye" or "left eye" category depending on the placement of their eyes and this greatly aids in identifying the particular fish species. Not so with the starry flounder. From California to Washington the starry flounder is 50 percent right-eyed and 50 percent left-eyed, along the Alaska coast 70 percent are right-eyed, and off the coast of Japan 100 percent of starry flounder are left-eyed.
The best identifiers for this species of fish are their arrowhead shaped bodies and alternating orange and black fins. While most of the starry flounder we catch locally are pretty small (I say "we" to make myself feel better about my abysmal flounder catching ability), they can and do grow to 3 feet in length and 20 pounds in weight and can live up to 24 years.
These fish are very dependent on bays and estuaries and spawn near these areas from November through February. This is where the young spend the first stages of their lives. Last year we placed a crab pot in the bay and mounted an underwater GoPro camera inside of it. The amount of flounder we recorded was astounding, hundreds in a 90-minute period, but most of them were of the size that I usually catch — really really small.
One of the main reasons I, um, I mean "we" don't catch larger starry flounder is that they are easy prey for seals and sea lions and the bays and estuaries are where most of these giant sea rats live. I mean, where most of these beautiful graceful creatures live (hey, they cut into my flounder eating; I'm a little jaded).
Young starry flounder feed on sandworms and small crustaceans and as they grow in size will expand their diet to include larger crabs, clams and even sand dollars.
I'm not giving up on having grilled starry flounder for dinner one of these days and if you ever see me on the beach hooting and hollering it just may be that I caught a keeper.
Have a great weekend, folks. Remember to reflect on and be thankful for our freedoms and liberties this Independence Day. I hope to see you out there, and may God Bless America.