SOUTH COAST — As a child, Sharon Parrish didn't look much like an Indian. She was happy to keep her ethnicity a secret.
"Kids who looked like Indians got beat up," she said.
Those were dark times for Parrish's Coquille Indian Tribe. The tribe had no land, no money, and no official identity. Like other Western Oregon tribes, it was "terminated" — stripped of its federal recognition — by a 1954 act of Congress.
Parrish, 73, marvels at how times have changed. In the quarter-century since it recovered its official status, her tribe has become a cornerstone of the South Coast's economic and cultural life. George Smith, the tribe's executive director, unabashedly describes the tribe as "the economic engine for the South Coast."
Not "an" engine. "The" engine.
Smith's reasoning? For the past two decades, between Reedsport and Bandon, "If there's been any viable economic activity, if you drill very far, you'll find that the tribe had something to do with it."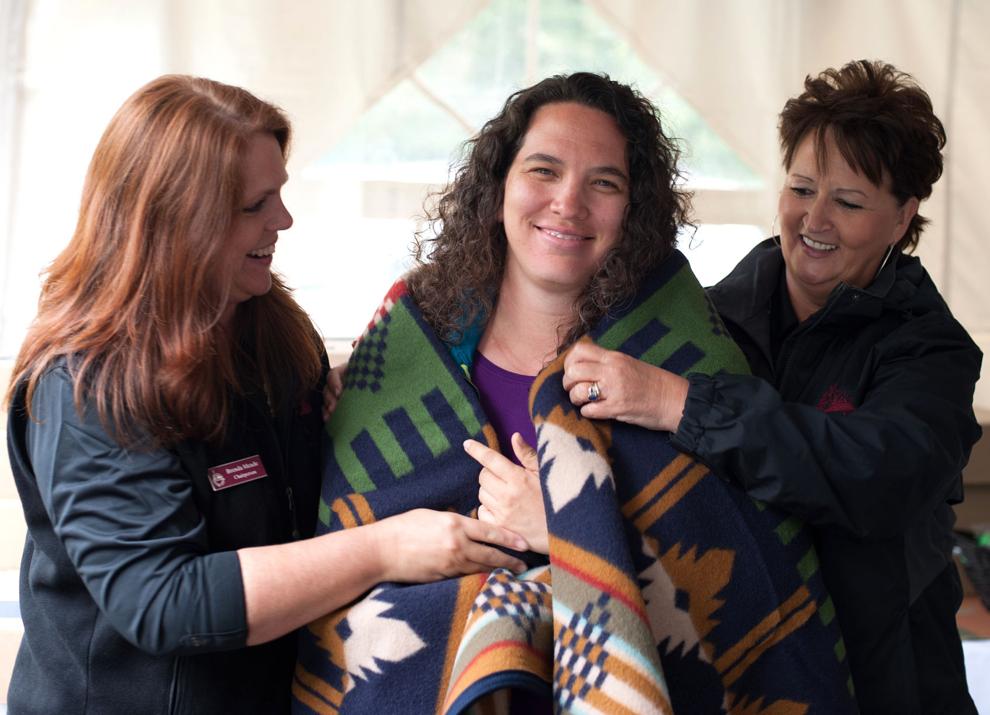 The story of the tribe's revival begins well before its 1989 restoration by Congress. Decades of discrimination and poverty had scattered Coquille members across the continent. After termination, a dogged core labored to maintain the tribe's sense of identity.
Parrish's sewing room became the tribal headquarters. She and others searched out tribal members across the country, kindling hope for restoration of federal recognition. In the 1980s, they paid their own way to Washington, D.C.
"We met a lot of senators, congressmen, anybody we could get to talk to," Parrish recalls.
Eventual passage of the Coquille Restoration Act triggered a succession of milestones: construction of The Mill Casino, acquisition of the 5,000-acre Coquille Tribal Forest, and establishment of services for tribal members.
"We really didn't have anything in 1990," said Ed Metcalf, who served 20 years as tribal chairman. "We had a lot of hope and a lot of ideas, and it all just kind of came together."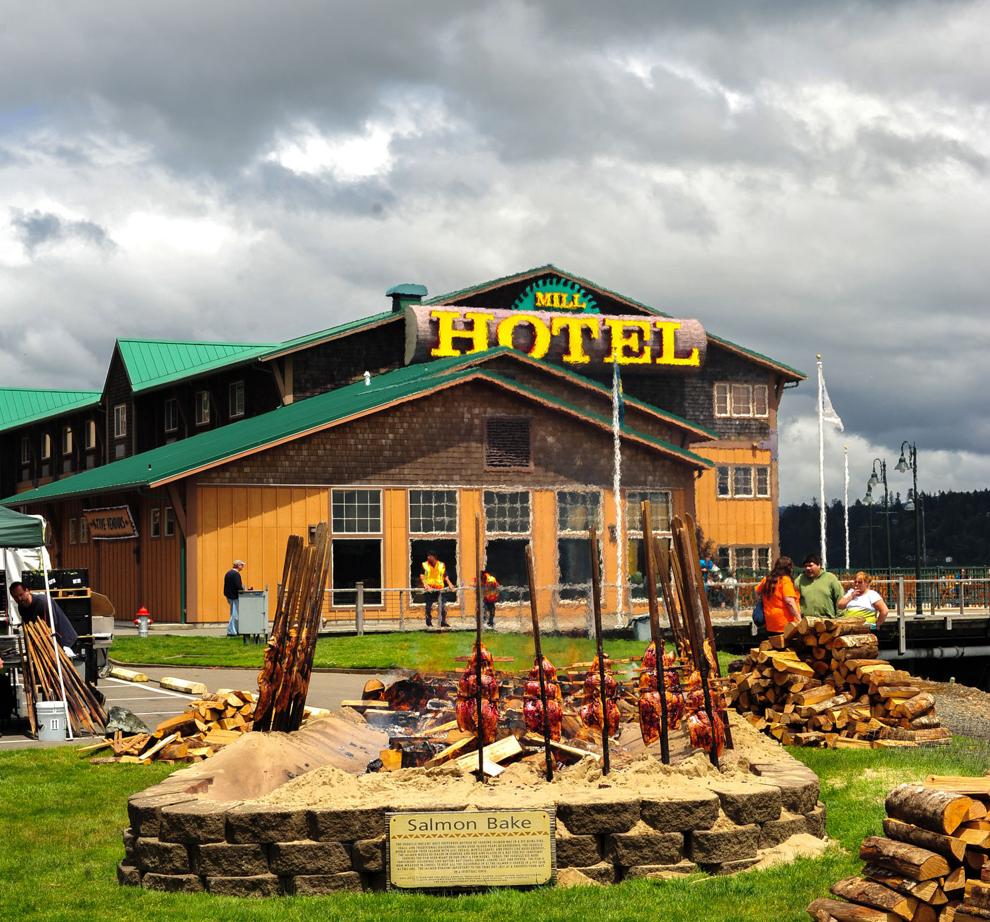 One key to the tribe's progress is a decision made in its earliest days. Since the advent of casinos, many tribes have distributed lavish payouts to their members. The Coquille Tribe rejected that option.
"If you just give them money, that money will get spent, and they still won't have anything," Metcalf explained. Instead, the tribe poured money into its members' education.
"We have all these college graduates," Metcalf said. "We have a ton of them."
Along with education, the tribe prioritized health care and elder care. Brenda Meade, who succeeded Metcalf as tribal chairperson four years ago, says those priorities remain in place today.
Creating jobs is another priority — but not just jobs for tribal members.
Ed Metcalf's son Eric, a current Tribal Council member, says the tribe's goal has always been "first, to take care of ourselves, but in doing so to touch the broader community as well."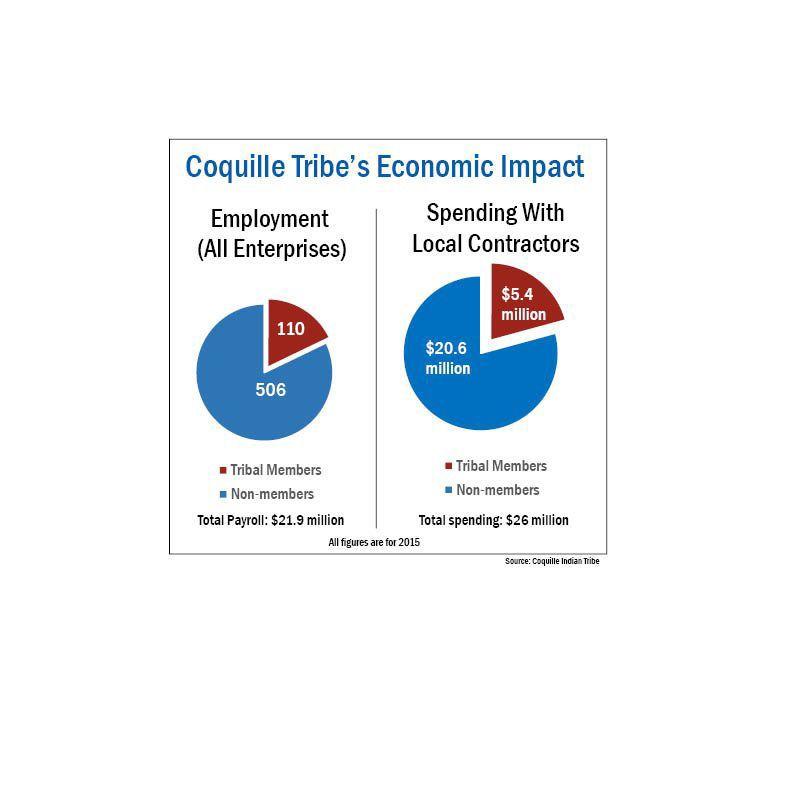 The tribe's "touch" turned into a vigorous boost. With only a few hundred members living in Coos County, the tribe relies on non-members to fill most of its jobs. Likewise, non-member vendors provide most of the tribe's goods and services.
The Coquilles describe themselves as a "potlatch tribe" — proudly upholding an ancient tradition of sharing and hospitality. Eric Metcalf notes that fully half the patients at the tribe's Community Health Center are non-native. Construction of the new Coos History Museum relied on $1 million in Coquille donations.
The tribe's values reflect its long history. Tribal leaders are mindful stewards of a culture predating the Pyramids, and they take a long view of the future as well.
"It's very important how we treat each other," Meade said. "You can't treat people like you'll never see them again."
The future is much on tribal leaders' minds these days. Because every tribal descendant qualifies for membership, the roster lengthens each year. The tribe welcomes growth, but it needs its resources to grow as well.
As it has gained political experience and business savvy, the tribe has become more vocal and more visible.
"When we're loud, it's because we need to be," Meade said.
The tribe is angling to build a casino in Medford, battling opposition from a competing tribe and Oregon's governor. It has lobbied for years to free its timber lands from constricting federal policies — policies imposed on the Coquilles and no other U.S. tribe.
Here at home, the tribe aims to keep expanding its role in the South Coast economy, with new ventures to diversify the tribe's economic base.
Meade says no one should fear the tribe's ambitions. The potlatch tradition means sharing success with the neighbors.