My philanthropy has been shaped by two pieces of advice. The first was from my dad, a former Eagle Scout. He'd instruct me and my three brothers to always leave a campsite nicer than we found it. While it took some time before I became a conservationist, my father's rule made me aware at a young age of the land around me (not to mention taught me to be neat and tidy).
In fact, my father had helped create the vistas of my childhood. A stockbroker living on two acres outside of Buffalo, he'd tell us that he had always dreamed of being a lumberjack in the Pacific Northwest, and he planted pine trees all over our property.
Years later, my father's philosophy was reflected in our approach to Bandon Dunes Golf Resort's development, which was very much a restoration project. The three courses on the ocean were largely covered in non-native plants such as gorse, Scotch broom, and European beachgrass. We removed those plants, and the courses are now primarily covered in native red fescue — we left the land better than we found it.
I received the second piece of guidance years later, when I had accumulated some wealth of my own. A friend told me that he gave away twice as much as his family spent on themselves. At first I was a bit flabbergasted, and then I tried it. I learned that if you have the means and live reasonably simply, it's not so hard to give four times the amount we spend on ourselves. It's a guideline I've lived by ever since.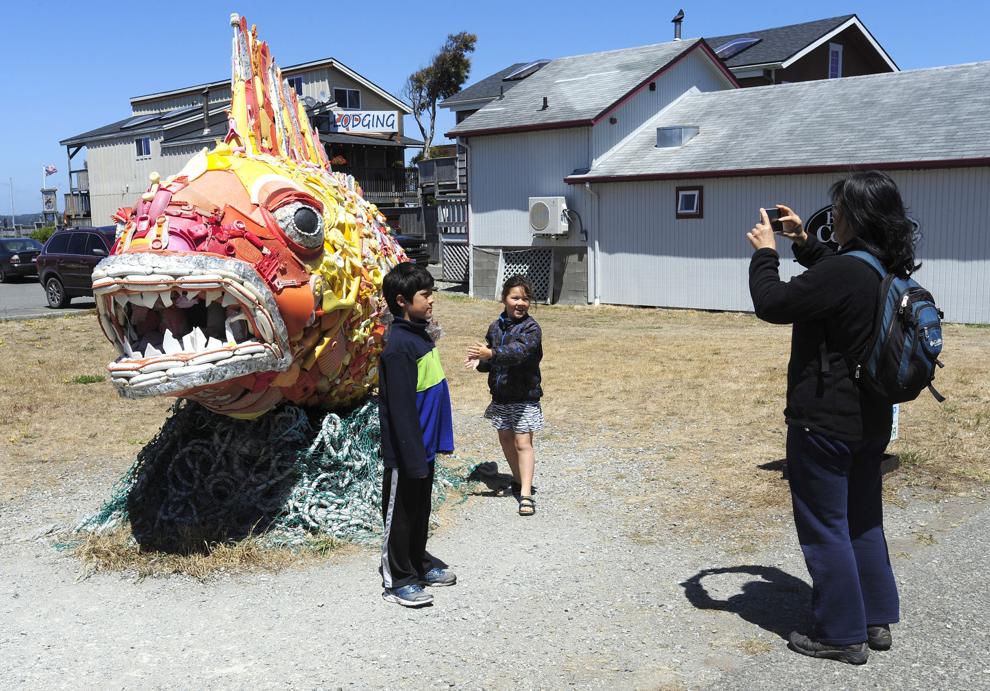 My philanthropy has been focused on four issues: inner-city education, conservation, support for the Rehabilitation Institute of Chicago, and relief and safety-net services. Improving outcomes for the poorest students in Chicago has been something my wife, Lindy, and I have worked toward through our support of organizations such as the Big Shoulders Fund, which successfully works to keep inner-city Catholic schools open and to propel their students out of the cycle of poverty.
I've also been the board chairman at Teach For America. The organization is increasing the quality of education in Chicago by providing public and charter schools with 1,500 teachers, and, in the next two years, it will place over 300 principals and deputy principals in 625 public schools. In addition, my wife and I sit on boards at the Rehabilitation Institute of Chicago and have recently given significant support to its capital campaign for its new state-of-the-art research hospital.
Those causes are important to us, but our work in conservation — particularly on the South Coast of Oregon — is something we're focusing on even more intently than before. Over the past 10 years, I've increased my conservation support from 5 percent of my annual giving to between 15 and 20 percent, and I expect to ramp that up to 50 percent within the next five to 10 years.
As an entrepreneur, I apply the same mindset and approach to my for-profit businesses as I do my philanthropy. Our work in Oregon is a great example of how you can achieve a triple bottom line — gaining social, environmental and financial returns.
I came to the South Coast of Oregon in search of land to build a links-style golf course. In 1999, I opened Bandon Dunes in a county that had seen much of its economy disappear, that was known for its wind and rain, and that was hours away from the nearest city. The evening before its opening, the forecast for the next day was for rain, cold and wind. We had a full tee sheet, but we were moaning that most of the golfers on the list were coming from Portland; we worried they wouldn't make it.
Three people didn't. But 10 people who weren't on the list showed up instead. We had found a formula for a successful golf resort — build on links land, and its authentic beauty will compel people to come.
We also discovered a formula for protecting the land and sea by developing working landscapes and seascapes. Ultimately, the impact I seek is to keep the Oregon coast as it is now for the next 100 years. One way to do that is to keep this area sparsely populated by ensuring that the existing, gorgeous sheep and cattle ranches that dominate the coastline remain in operation. Current land use laws greatly support this goal, and we can supplement these protections with agricultural and conservation easements.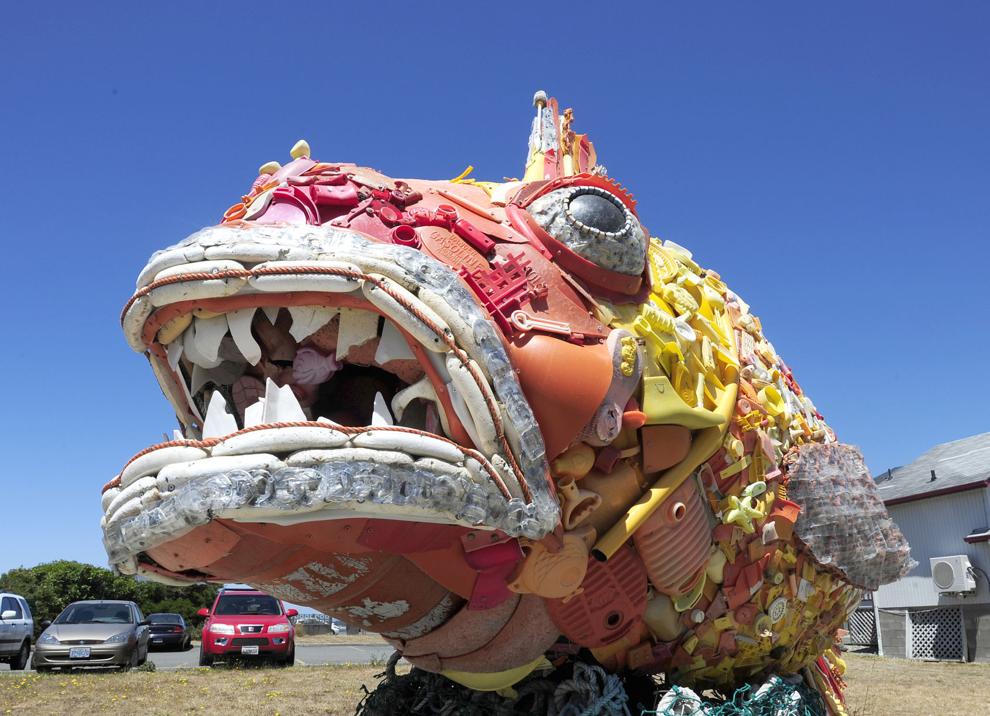 Another way to preserve the region is to develop clean tourism that will incentivize preservation and conservation while boosting the economy. Take, for example, the rockfish and salmon that once thrived in this area. Farming practices have radically decreased their populations. But if we can find creative means of altering those practices in a way that would help farmers, preserve the fish populations, attract sport fishermen, increase tourism and strengthen the economy, it would be a home run for many.
We've proven that developing working landscapes can work with Bandon Dunes, which has created 550 jobs and 300 independent caddie contractor positions and is one of the top five employers in Coos County, all while preserving the land and its native species. We also support the Evans Scholars Foundation, which provides full, four-year tuition and housing scholarships to caddies who have a strong caddie record, are excellent students and have a financial need. We're proud to say that about 50 of our Bandon caddies are Evans Scholars.
In 2010, we established the Wild Rivers Coast Alliance to support our triple-bottom-line endeavors. We fund WRCA through the entire proceeds of Bandon Preserve, one of our five courses at Bandon Dunes. The 13-hole, par 3 course is remarkable in its beauty and noteworthy for its mission. The alliance funds community supported projects on the South Coast of Oregon that seek triple-bottom-line results and use approaches that blend innovative ecological initiatives with initiatives that drive economic opportunity. It focuses on supporting healthy fish and species habitats, working landscapes and seascapes, sustainable tourism, and local entrepreneurs.
Since its inception, WRCA has helped restore and enhance 67 miles of streams, supported 3,729 acres of working landscapes, and supported grantees to help 238 landowners pursue working landscapes and restoration projects.
One example of WRCA's work is its support of the Gorse Action Group, a collaborative of federal, state and county agencies and nonprofit organizations that are strategically working to control gorse growth in Southern Oregon. Gorse is one of the worst invasive species in the region, and not only does it stifle the economy, it is dangerously flammable. Because it's arduous and expensive to remove, few individual entities have made the attempt. By working together, partners in the coalition aim to eliminate gorse, which would allow the land to be put to valuable use, such as for cranberry bogs or sheep grazing.
Another WRCA grantee that has seen great success is Washed Ashore, an organization that collects plastic trash from beaches and uses it to create sculptures of marine animals to educate people about plastic pollution in our waters. The large-scale sculptures of creatures such as tufted puffins, turtles, octopi and more travel in exhibitions that inspire visitors to become stewards of our oceans and waterways. Since 2010 it has cleaned over 300 miles of beaches, created over 60 sculptures, processed 38,000 pounds of marine debris, and engaged over 10,000 volunteers. Its most recent exhibit is on display at the Smithsonian Zoo in Washington, D.C., helping to promote Washed Ashore and spread its message more widely.
Beyond WRCA, Lindy and I have established a donor-advised fund at the Oregon Community Foundation, which has given approximately $4 million to the South Coast community. One of the most meaningful gifts we make is the Mr. Michael and Lindy Keiser Scholarship Fund, which awards scholarships to Bandon High School students that are renewable for four years. Without scholarships, most recipients would not attend college. We've also supported health care in the region, with gifts to the Coast Community Health Center and the Bay Area Hospital.
Through our efforts at Bandon Dunes and WRCA, we will continue to work hard to bring more clean tourism to the area by improving the fish stock in the rivers to bring in more sports fishermen, and creating ways to attract more bicyclists, golfers and other outdoor recreation enthusiasts. We are also turning our sights to the local food economy, finding ways to support South Coast cranberry growers, and salmon, rockfish, oyster and clam fisheries in order to help them market their goods in nearby cities, such as Seattle. We undertake all these efforts with the aim of creating working landscapes and seascapes, jobs, and opportunities for those who live here.
I may not have ended up becoming a lumberjack in Oregon, but I know my father would be absolutely delighted by my deep appreciation for its landscapes and seascapes, and my solid commitment to preserve it and enhance the local economy. I am enormously proud that my own children are starting their own philanthropic efforts with the same lessons in mind, and that our family's legacy may be one of breathtaking natural beauty that can be shared by many for years to come.
Mike Keiser is the owner of Bandon Dunes Golf Resort.