The special Oregon Legislative special session to redraw the state's political districts, which includes a new sixth U.S. House seat, has ended.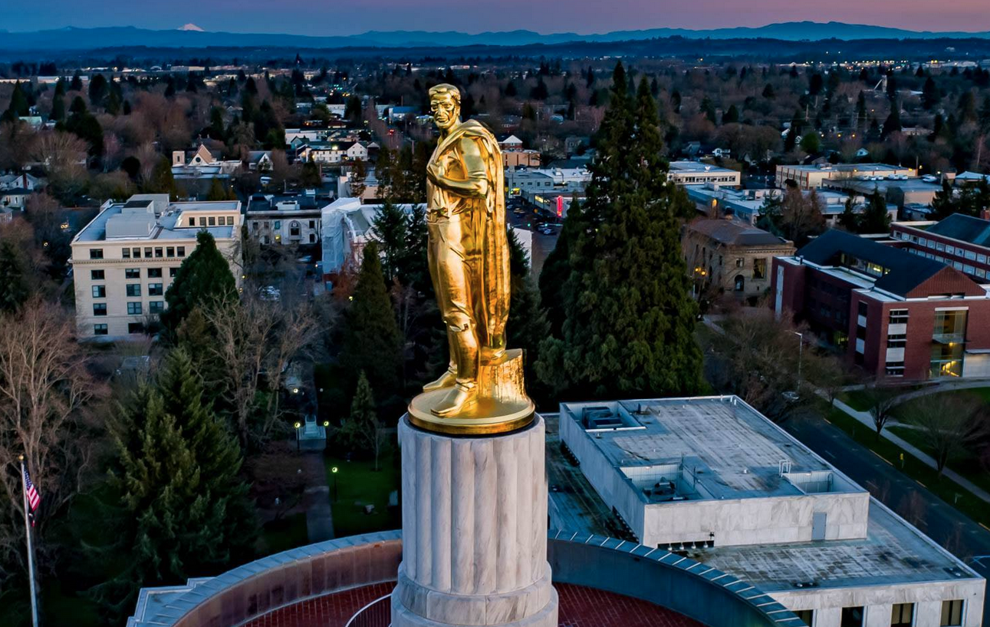 The session began last week but was stalled by political actions and a positive case of COVID-19 at the Capitol Building in Salem.
The following is a release from the Oregon House and Senate Democrats.
Today, the Oregon Legislature passed Senate Bill 881, which creates six new congressional districts, and Senate Bill 882, which creates Oregon's new state legislative districts. Following the bills' passage, the Legislature closed the 2021 Special Session to address redistricting.
This is the third time since 1911 that the Legislature has succeeded in passing electoral maps.
"These maps are fair, representative, meet the highest of legal standards and incorporate feedback we heard from Oregonians across the state," said Representative Andrea Salinas (D-Lake Oswego), co-chair of the House Committee on Redistricting. "We followed the Census data to protect the constitutional requirement of one person, one vote."
"I appreciate the work of my colleagues in the Legislature to get where we are today," said Senator Kathleen Taylor (D-Portland). "Each district in these bills was carefully designed to ensure compliance with Oregon's redistricting standards and ensure that communities across Oregon will have strong and accurate representation in the Oregon Legislature and the U.S. House of Representatives."
Oregon received a sixth Congressional District following 10.6% growth from 2010 to 2020, above the U.S. average of 7.4%. This is the first time in 40 years the state has gained a seat. Oregon ranks 11th nationally in population growth rate over the last decade.
"Despite the delay in Census data, a drastically shortened deadline, and an ongoing global pandemic, we delivered on an inclusive and accessible process with 22 hearings and almost 2,000 pieces of testimony from Oregonians who made their voices heard," said House Majority Leader Barbara Smith Warner (D-Portland).
"The Senate and House committees accomplished a tremendous task in the face of incredible and overlapping challenges," said Senate Majority Leader Rob Wagner (D-Lake Oswego). "Additionally, over the past year Oregonians have consistently shown up to share their perspectives and shape these fair and representative maps. I extend my sincere gratitude and I was thrilled to vote 'yes' on Senate Bills 881 and 882."
Senate Bills 881 and 882 now head to the Governor's desk for her signature.
House Republican Leader Christine Drazan (R-Canby) released the following statement after passage of Democrats' gerrymandered redistricting proposals.
"These partisan maps are a wake-up call for Oregonians. They know Democrats had to cheat to get these maps across the floor.
Democrats in Oregon have passed rigged political maps that will guarantee super-sized majorities in the legislature and immediate control of more than 80 percent of Oregon's congressional seats. They should be ashamed that they have gerrymandered Oregonians out of their shot at fair elections for the next decade.
We had an opportunity to put aside politics in the interest of fair representation. The actions during this special session prove this was never the Democrats' plan.
This is by no means over. The illegal congressional map adopted today, clearly drawn for partisan benefit, will not survive legal challenge. Political gerrymandering in Oregon is illegal and drawing congressional lines to ensure 5 out of 6 seats for your party long-term is gerrymandering.
Oregonians will only get the fair maps they deserve, free of partisan influence, by supporting an independent redistricting commission in the next election. Politicians should not be drawing their own political lines. If Oregonians believe we need fair redistricting, then they should overturn what resulted from this charade of a vote at the ballot box."
Governor Kate Brown issued the following statement after signing the redistricting bills passed by the Oregon Legislature today:
"The right to vote is sacred. In Oregon, we know that every vote matters because every voice matters in our electoral process. I'd like to thank the Legislature for coming together, through adversity, to pass legislation for redistricting. We do not always all agree, but when we find common ground, we can work together to do what is best for Oregon.
"For the first time in forty years, Oregon is gaining a congressional seat––another delegation member to advocate for the common good of all Oregonians. After the past year and a half, during which Oregonians have faced unprecedented challenges that have urgently required federal attention and resources, I am particularly grateful that the Legislature has come together to pass today's historic legislation.
"My office reviewed the maps contained in the bills passed by the Legislature after they were proposed this weekend. Redistricting is a process that necessarily involves compromise, and I appreciate the Legislature working to balance the various interests of all Oregonians."
Earlier this month, Governor Brown called the Legislature into a special legislative session in order to adopt new congressional and legislative maps. The Oregon Constitution directs the Legislature to reapportion legislative districts every ten years, following the U.S. Census.
According to the Oregon Supreme Court's recent decision in State ex rel Kotek v. Fagan and Senate Bill 259 (2021), the deadline for the Legislature to complete redistricting plans for state legislative districts and federal congressional districts is Monday, September 27, 2021.