Thanks for helping the kritters! Hope all is well with you and that you are staying as safe as you can. The cat house is NOT taking in any cats as they are full. Those interested in adopting a cat, please call and arrangements can be made for a visit, but no walk-up visitors.
The following are pets of the week available for adoption at Kohl's Cat House:
Gerry is a young adult male with extra toes. He is a very beautiful polydactyl. He needs a good home of his own with humans who understand he needs some time to warm up to them. He is glad to be rescued.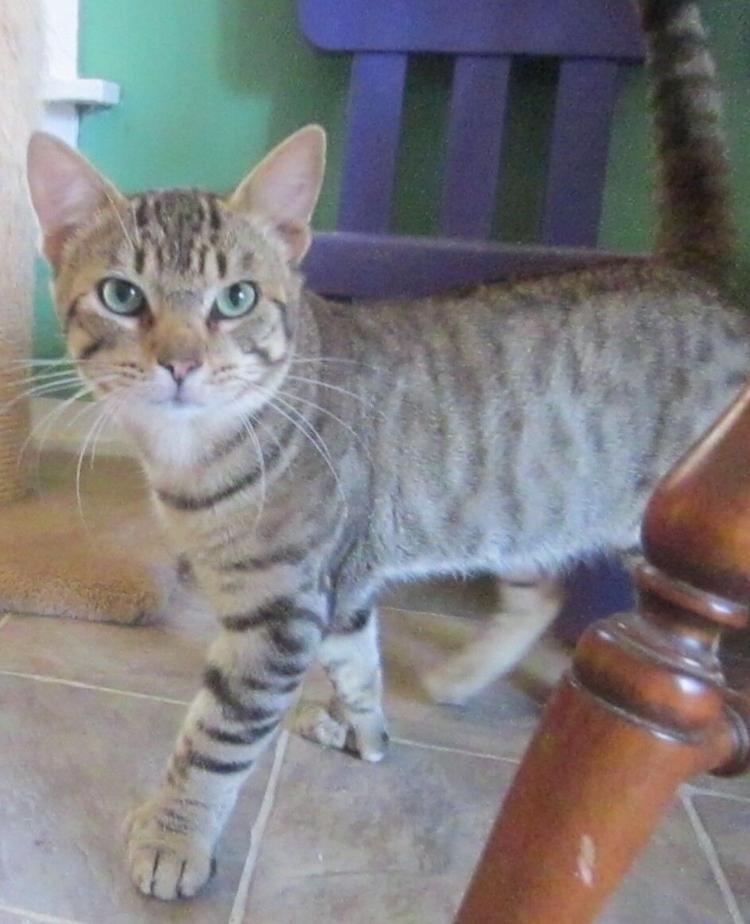 Missy is a beautiful adult ginger and white female. She is looking for her very own purrson. She is a little skittish and shy at first. She has lots of love to give and would love her own home.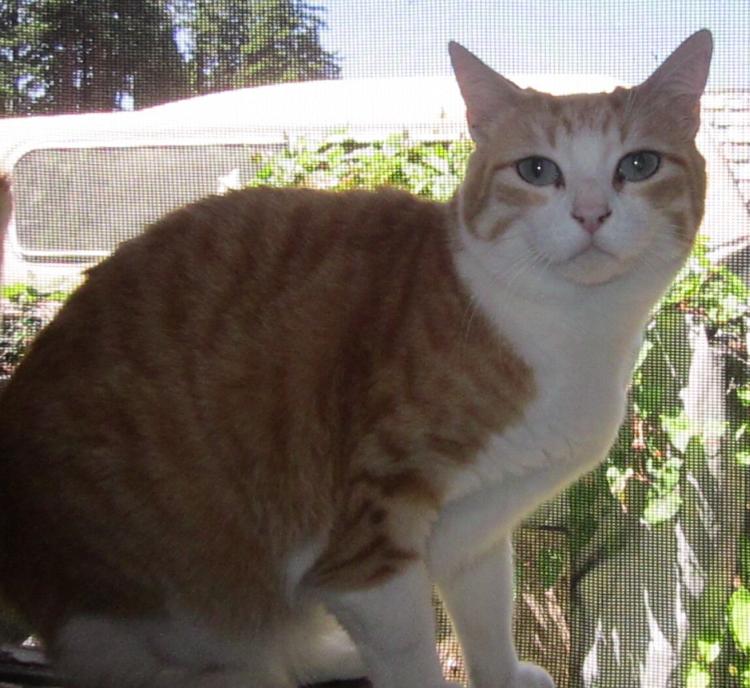 All of these wonderful babies need time to get used to new surroundings when they are adopted. Patience will be the best thing they can be given — patience to settle in and get used to new surroundings before cozying up to their new human companion. This cannot be stressed enough. Only time will tell if they will fit into their new situation when they are adopted. It really is no different for human kids. Patience goes such a long way to benefit all involved!
Bandon Animal Rescue is a 501(c)3 nonprofit organiztion located at 88674 Highway 42S in Bandon and is run by Goodnight and Lynette Lucas. It is open by appointment only during the COVID-19 crisis. Visit their Facebook page or their website http://www.bandonanimalrescue2.com/ for more information and to set up an appointment. Phone: 541-347-0051.
Coos County Animal Shelter
Friends of Coos County Animals 
Friends of Coos County Animals, Inc (FOCCAS) is organized for charitable purposes and specifically to support organizations and causes that promote animal welfare in the community. FOCCAS's Community Outreach Program helps to provide spay/neuter vouchers to families in financial need. 
Foster Program: All foster homes are given supplies and the animals provided with needed medical care. Animal rescue has been an important part of the organization, and couldn't be done without donations. Address: P.O. Box 911 Coos Bay, Oregon 97420, phone: 541-269-1989 (leave message).
The FOCCAS animal adoption location (currently on hold during coronavirus pandemic) is Pony Village Mall, 1611 Virginia Ave., North Bend on Saturdays from 10 a.m.-4 p.m. across from Joann Fabrics. Visit the website: https://friendsofcooscountyanimals.org/