It was a dream for Randy Hubler for at least five years. Five seasons, to be exact.
Year-in and year-out, every Friday, the Marshfield graduate would pop on Discovery Channel's "Gold Rush," and as a mechanic, some of their methods drove him crazy. At least enough for him to scream at the TV from his couch like the guys could hear them.
"Many of the episodes, I have literally sat on the edge of my couch yelling at the TV, 'You're doing that wrong," Hubler said. "They never did it my way."
Well, now they do. As hard as it is for his to fathom, those same Gold Rushers he used to scream at through the TV are his colleagues.
Hubler had the chance of a lifetime plop into his lap, turning into a team member (and part of the cast) on Gold Rush as the Hoffman Crew's mechanic for season six.
The show is the No. 1 show in the history of the Discovery Channel, consistently beating the NBA in ratings. Hubler is still a mechanic, but now he has 170 million viewers worldwide in over 200 countries and 120 languages to impress.
Making the cast was always something he fantasized about, but was never much more than a dream that made his days as a mechanic go by faster.
"You have those daydreams and you're working on a piece of equipment and you could totally see it on Gold Rush," Hubler said. "Sometimes you gotta pinch yourself and realize this roller coaster you're on is quite crazy."
Hubler got the job truly out of the blue.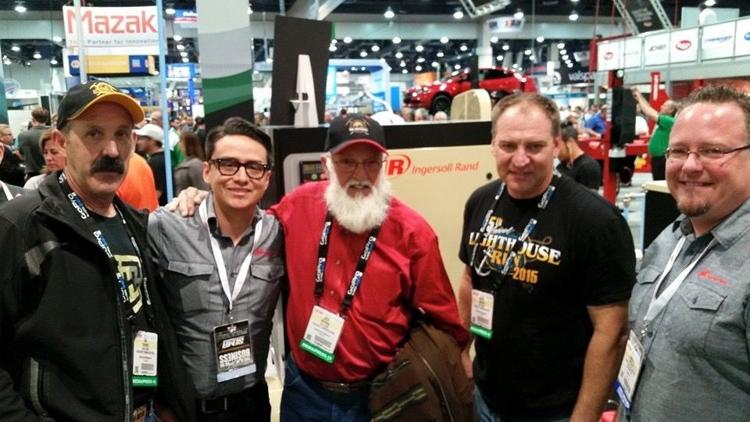 Crew leader Todd Hoffman, after parting ways with a former mechanic, went on the hunt and put out an ad to fill his crew's vacancy. Roughly 700 applicants and 200 10-minute interviews later, no one felt quite right. 
"To be honest with you, you can't tell anything about these guys on the resume. You really can't," Hoffman said. "You have to find people you can live with. You can't just take a guy because he's a great mechanic.... I'm not just hiring people, we're bringing them into our family, and that's double hard if you have a guy doesn't quite mesh, it makes for a horrible time."
So Hoffman started conferring with one of his associates, Andy Spikes. Hubler's name popped into Spikes' head from his past, and after 700 applicants, he told Hoffman that he could quit looking for a mechanic. Hubler was the guy.
Spikes called Hubler's old boss Ted Sester to get his phone number. After 20 minutes of arguing who got to make the call, Sester won out. 
On a back road in Aurora at the time in his 2001 Dodge pickup, Hubler had to pull over after hearing the news.
"I'm like, 'Would I?!'" Hubler said. "I kind of had to take a deep breath a couple times. I was like, 'Holy crap.' I had dreamed about going up to the Yukon to work with this group, but then this opportunity just fell in my lap."
"I was as giddy as a schoolgirl. I couldn't sleep well. It was hard for me to function at work. I kind of had a smile on my face all the time."
One of Hubler's coworkers was actually one of the 700 who applied. "My coworkers at work asked me, 'Why are you so happy? You're never this happy.' And I couldn't tell him. Couldn't spill the beans until it was true."
You have free articles remaining.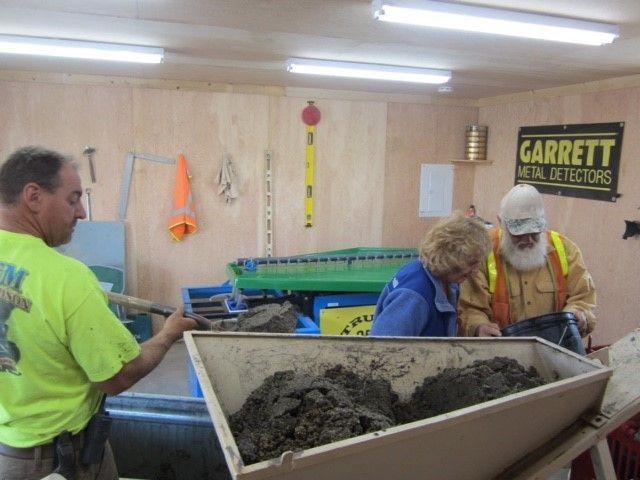 Then, shortly after the Sester call, Todd reached out. While Hubler was at AutoZone getting a part, he got a text saying, "This is Todd Hoffman, Give me a call when you get a chance."
He was so excited, he can't even remember what part he was buying.
A few days later, Randy met his future boss in person and was a wreck. Hoffman remembers Hubler being extremely nervous, seeming a little star-struck and "kind of looked like he was going to puke."
"But I could tell he really wanted to do this," Hoffman said. He also added he still gets 20 to 30 resumes a day. "But you never know. He went up there and proved it. He had to do some things that were unbelievable."
Being a generic mechanic wasn't enough for Hoffman. He needed someone who was versatile. Someone that could work on automotive, farm and construction vehicles as well as a guy who could do some tougher jobs called "bush fixes," that aren't necessarily permanent.
And while he became a quasi-reality TV star, the gig is not as glamorous as it might seem. Hubler's work days were a minimum of 12 hours a day, but he mostly worked 16 hour days. In six months, he had 12 days off, four of which he used to pick up his wife. 
Finding his wife Katie Kroenlein might've been even more serendipitous than getting the show. He and Kroenlein grew up together in Sumner and used to walk up and over a mountain range 1.5 miles to see each other. 
The two didn't really have a romantic relationship throughout high school and moved apart after graduating in 1986. Hubler went to the Navy for four years and became a mechanic for 32 years. Katie, who currently works for the Oregon Department of Transportation, got married and eventually got a divorce. The two never spoke in the interim.
Then, in 2011, Hubler decided he wanted to build a house for his grandfather to live in in Sumner, so for 18 weekends he went from Portland to Coos Bay. One weekend, he saw Katie was on Facebook. 
He left her a message, and Katie looked like she was going to respond quickly because of three dots at the bottom indicating a message in progress. After an hour, it never came, so he went to work.
Hubler finally got a response back a week later. He decided to cut out the social media middleman and just gave her his number. They eventually met for coffee. A year later, on the way home from their 25-year high school reunion, he asked her to marry him, and "she's been in the passenger seat ever since."
When Kroenlein heard he had the chance to be on Gold Rush, even if it was months on end without seeing him, she was supportive.
"It's really fun because it's like his dream job," she said. "It's just something he's always wanted to do, so there's just no way I could say he couldn't do it."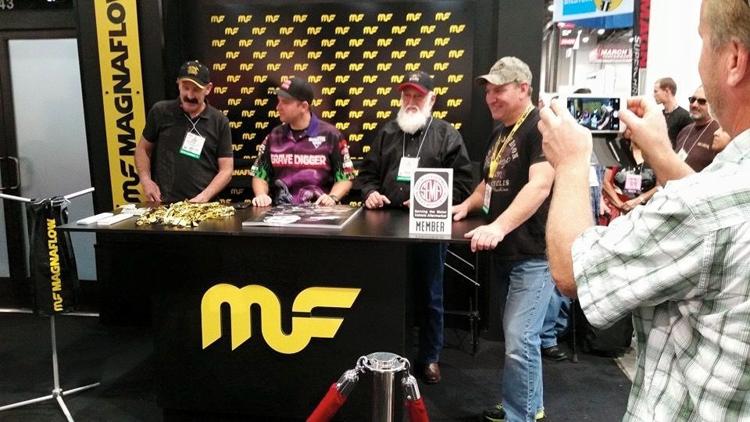 For season seven, the Hoffman gang will keep it local, heading to Baker City to try have a similar haul to last year's. In Hubler's first venture, they tallied 2,700 ounces of gold in the Yukon, worth $3.3 million, exceeding expectations by $300,000-$400,000.
In the mean time, the perks have been nice. He went to the Specialty Equipment Market Association convention in Vegas and got treated like a star. Afterward, he was treated to the Elvis suite at the Westgate, the same that the King of Rock used.
"That would've never happened if it wasn't for Gold Rush," Hubler said. "There's probably 10 times when we looked at each other and ask, 'Do they know we're from Coos County?'"