COOS BAY — This isn't your grandmother's crochet circle.
There's something different about the material used by the women who gather every Wednesday morning in the lower level of Harmony United Methodist Church to crochet: It's not yarn, but "plarn." Plarn consists of plastic bags cut up and woven into balls for crocheting.
Besides being a handy way to recycle, the material is thick and durable, and, as participant Sharon Smith said, it's also versatile.
"You can make anything out of these things," she said.
But Smith and the other participants aren't just making anything, they're crocheting sleeping mats for homeless people.
"It's called Mat Ministry," Smith said.
Though the "Mat Ministry" has analogues across the country, and even in other cities in Oregon, to Smith's knowledge her group is the first to start working on the mats in the Coos Bay area.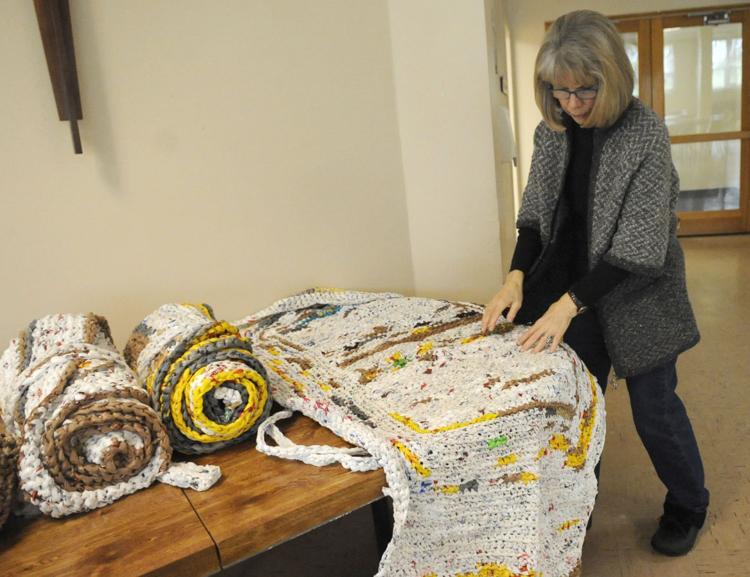 Smith said the idea to start the program began out of a desire to expand the church's involvement in helping those in need.
"This was another way for the church family to help. And it really doesn't cost anything," Smith said.
For weeks, church-goers have been bringing in plastic bags to donate to the cause. They're kept in a back room in the church, Smith said.
You have free articles remaining.
Register for more free articles
Stay logged in to skip the surveys
"It's to the ceiling," she said.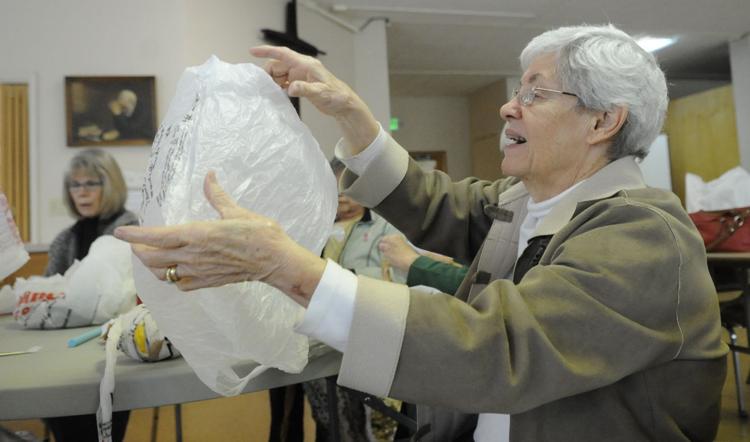 That might seem like a lot, but Smith said each 3-foot-by-6-foot mat takes between 500 and 700 bags to make. Smith said donated bags were sometimes very old. One still had a receipt from a 1990s purchase. While working Wednesday, Barbara Martin happened upon a bag for a business no longer operating in Coos Bay.
"This is an Albertson's bag," Martin observed.
The mats aren't just material-intensive, they also take a considerable amount of time to make.
Smith said she could crochet a mat in eight hours if she spent that time doing nothing else. She said realistically, it took her closer to a week to finish a mat. To date, the relatively new group has crocheted five mats, and given away one.
The group meets every Wednesday, over coffee or tea, with some doing the crocheting and others creating new balls of plarn for the others to work with. Often, members also work on the mats from home.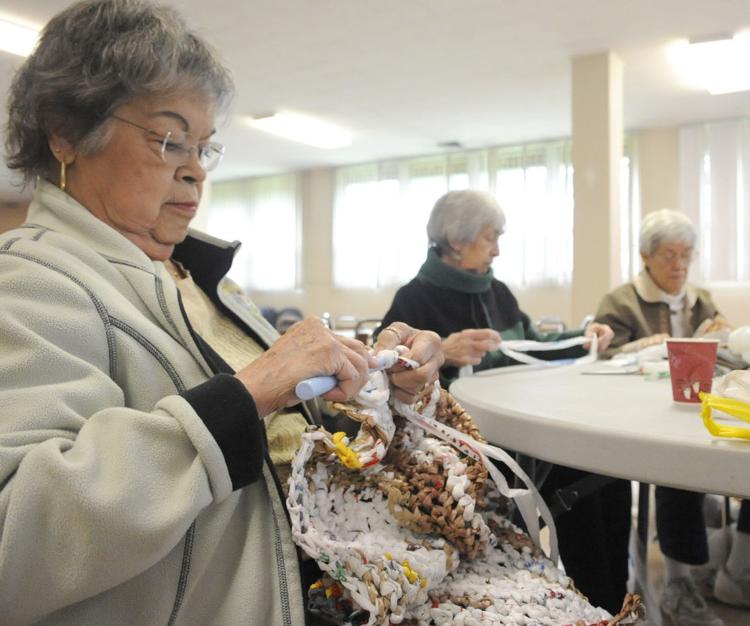 "I do it at night in front of a TV set," Jan Crew said.
Smith said she hoped to bring more attention to the "Mat Ministry," in order to both encourage more participation outside the church and also to make connections with area homeless support agencies, such as the shelter T.H.E. House.
Smith, Crew and others stressed that their program was intended to be one for the entire community.
"It's not just for our church," Crew said.