Week in review: 58 killed in Las Vegas shooting, music world mourns Tom Petty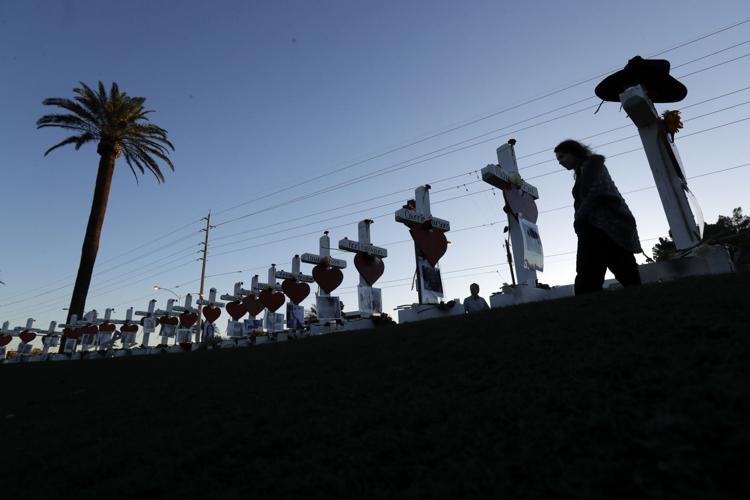 High-rise gunman kills 58, injures 500 in Las Vegas
At least 58 people were killed and about 500 injured late Sunday night in Las Vegas when a gunman opened fire on a music festival crowd from the 32nd floor of the Mandalay Bay Resort and Casino, in what is now the deadliest shooting in modern U.S. history.
Investigators are looking into whether Stephen Paddock scoped out bigger music festivals in Las Vegas and Chicago — and perhaps Boston's Fenway Park — before setting up his perch in a casino hotel and raining deadly fire on country music fans. 
Also, senior congressional Republicans said this week they are open to considering legislation banning "bump stocks" like Paddock apparently used to make semi-automatic rifles perform more like fully automatic weapons.
Trump tours Maria wreckage in Puerto Rico
Touring a small slice of Hurricane Maria's devastation, President Donald Trump congratulated Puerto Rico on Tuesday for escaping the higher death toll of "a real catastrophe like Katrina" and heaped praise on the relief efforts of his administration without mentioning the sharp criticism the federal response has drawn.
"Really nothing short of a miracle," he said of the recovery, an assessment at odds with the despair of many still struggling to find water and food outside the capital city in wide swaths of an island where only 5 percent of electricity customers have power back. The governor of Puerto Rico said late Tuesday that the official death toll has been increased to 34 from 16.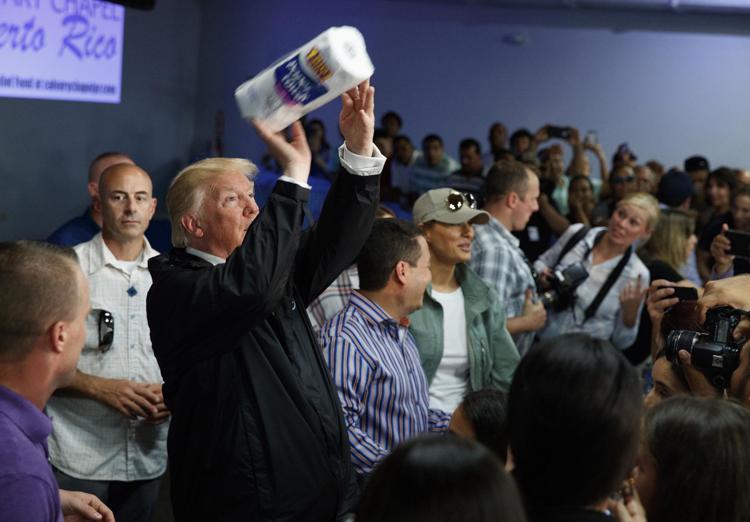 In the heart of San Juan, in fact, a few miles from the air base where Trump gave his thumbs-up report on progress, people stacked sewage-fouled clothes and mattresses outside houses and businesses lacking electricity nearly two weeks after the storm. "Nobody's come," said Ray Negron, 38, collecting debris in the Playita neighborhood.
Trump pledged an all-out effort to help the island while adding, somewhat lightly: "Now I hate to tell you, Puerto Rico, but you've thrown our budget a little out of whack because we've spent a lot of money on Puerto Rico. And that's fine. We've saved a lot of lives."
Tillerson denies he weighed resigning or called boss 'moron'
Secretary of State Rex Tillerson declared Wednesday he never considered resigning as President Donald Trump's top diplomat, disputing what he called "erroneous" reports that he wanted to step down earlier this year. After pointedly refusing to answer if he called the president a "moron," Tillerson had a spokeswoman deny he used such language.
Thrust into the spotlight under uncomfortable circumstances, the normally camera-shy Tillerson sought to rebut a widely disseminated NBC News story that claimed Vice President Mike Pence had to talk the former oil man out of resigning over the summer, and that Tillerson had questioned Trump's intelligence. The explosive claims followed several instances in which Trump and Tillerson's policy pronouncements have appeared to clash.
House passes GOP budget in key step for upcoming tax debate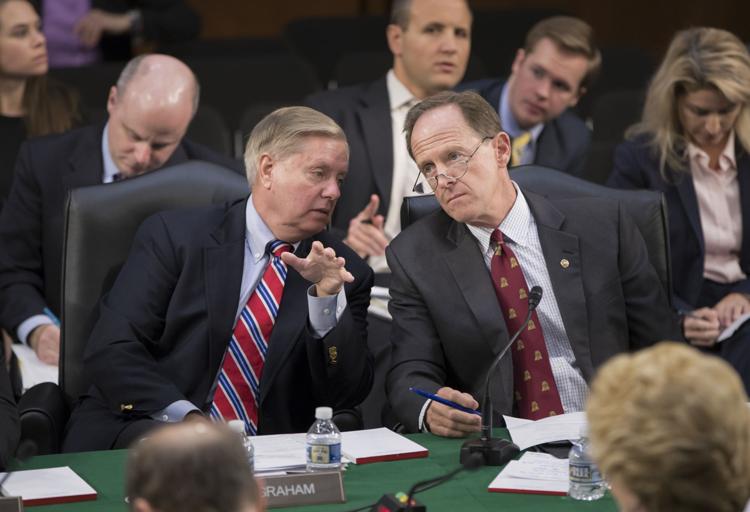 The House on Thursday passed a $4.1 trillion budget plan that promises deep cuts to social programs while paving the way for Republicans to rewrite the tax code later this year.
The 2018 House GOP budget reprises a controversial plan to turn Medicare into a voucher-like program for future retirees as well as the party's efforts to repeal the "Obamacare" health law. Republicans controlling Congress have no plans to actually implement those cuts while they pursue their tax overhaul.
US orders 15 Cuban diplomats to leave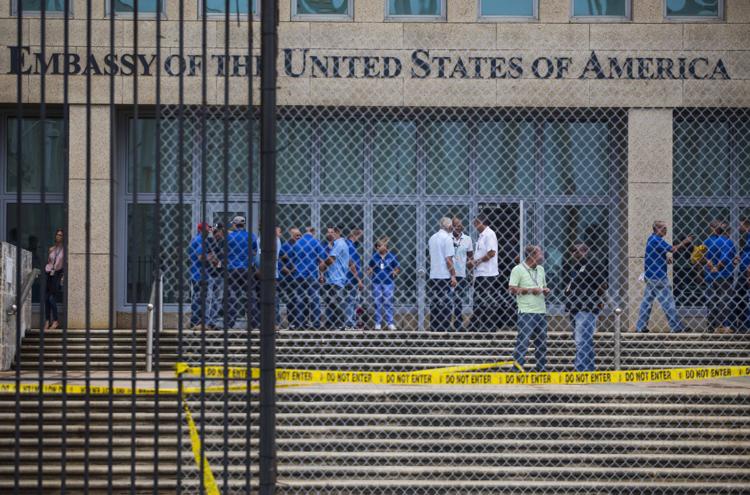 The United States expelled 15 of Cuba's diplomats Tuesday to protest its failure to protect Americans from unexplained attacks in Havana, plunging diplomatic ties between the countries to levels unseen in years.
Only days ago, the U.S. and Cuba maintained dozens of diplomats in newly re-opened embassies in Havana and Washington, powerful symbols of a warming relationship between longtime foes. Now both countries are poised to cut their embassies by more than half, as invisible, unexplained attacks threaten delicate relations between the Cold War rivals.
Facebook says estimated 10 million saw Russia-linked ads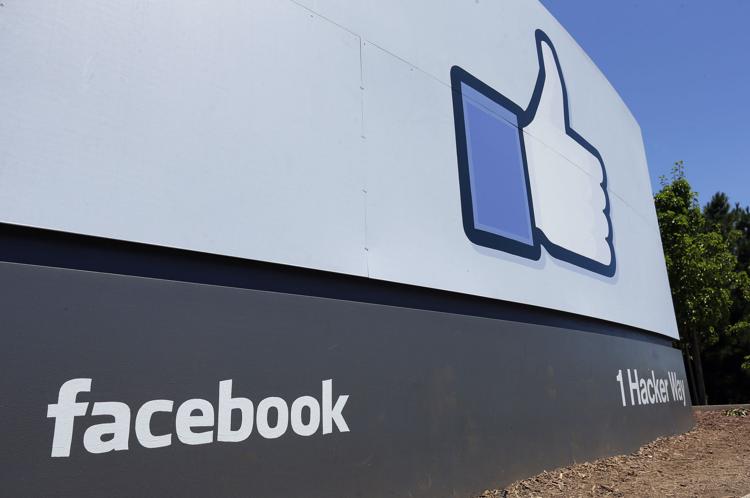 Facebook says ads that ran on the company's social media platform and have been linked to a Russian internet agency were seen by an estimated 10 million people before and after the 2016 election.
The company turned 3,000 ads over to three congressional committees Monday as part of their investigations into Russian influence in the 2016 election. In a new company blog post, Facebook's Elliot Schrage said the ads appeared to focus on divisive social and political messages, including LGBT issues, immigration and gun rights. In many cases, the ads encouraged people to follow pages on those issues.
Fewer than half of the ads — which ran between 2015 and 2017 — were seen before the election, with 56 percent of them seen after the election. Some of the ads were paid for in Russian currency.
Judge lets Trump's pardon of former Sheriff Arpaio stand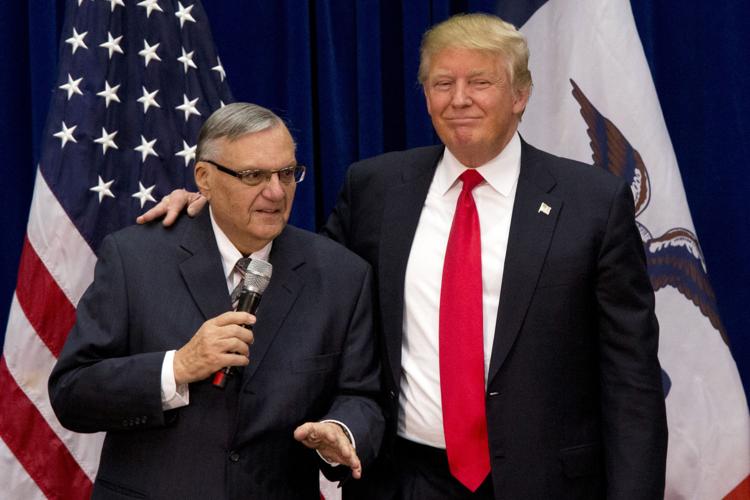 President Donald Trump's pardon of former Sheriff Joe Arpaio's conviction for disobeying a court order in an immigration case will stand after a judge on Wednesday rejected arguments that it would encourage government officials to flout similar judicial commands in the future.
U.S. District Judge Susan Bolton cited U.S. Supreme Court precedent in formally dismissing the criminal case against the former six-term sheriff of metro Phoenix known for his harsh treatment of inmates and immigration enforcement crackdowns.
4 Niger soldiers, 3 US commandos killed in attack in Niger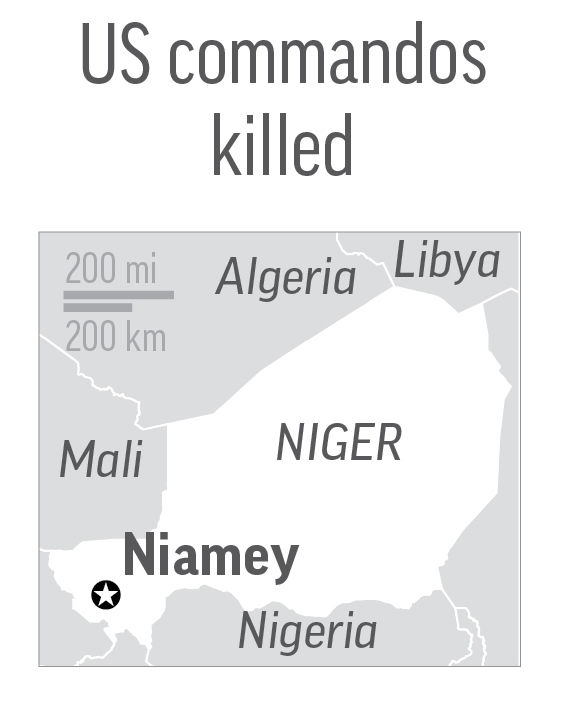 Four Nigerien soldiers and three U.S. army special operations commandos were killed and others were wounded in an attack by Islamic extremists on a joint patrol in Niger's southwest, officials said Thursday.
The attack Wednesday by Mali-based militants in Niger's Tillaberi region wounded eight Niger soldiers and two U.S. soldiers, according to a statement by Niger's Army Chief of Staff.
"A joint patrol of the Defense and Security Forces and American partners operating in the border area of Mali fell into an ambush set by terrorist elements aboard a dozen vehicles and about twenty motorcycles," the statement said. The deaths and injuries came "after intense fighting, during which elements of the joint force showed exemplary courage."
SCOTUS begins new term
Disputes over a wedding cake for a same-sex couple and partisan electoral maps top the Supreme Court's agenda in the first full term of the Trump presidency, which began Monday.
Conservatives will look for a boost from the newest justice, Neil Gorsuch, in a year that justice Ruth Bader Ginsburg has said will be momentous.
Tom Petty, down-to-Earth rock superstar, dies at 66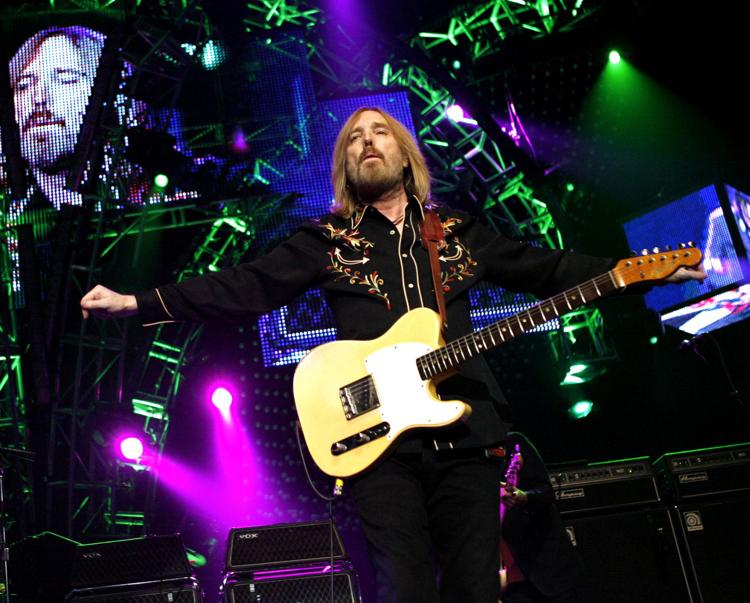 Tom Petty, an old-fashioned rock superstar and everyman who drew upon the Byrds, the Beatles and other bands he worshipped as a boy and produced new classics such as "Free Fallin,'" "Refugee" and "American Girl," has died. He was 66.
Petty died Monday night at UCLA Medical Center in Los Angeles a day after he suffered cardiac arrest at his home in Malibu, California, spokeswoman Carla Sacks said.
Petty and his longtime band the Heartbreakers had recently completed a 40th-anniversary tour, one he hinted would be their last.
He was a beloved member of the rock community and musicians sent their condolences.