A meth-fueled 'attack squirrel,' ants on a plane and more of this week's weirdest news
Here's a look at the stranger side of news from the past week, including an Alabama man who neighbors say kept a meth-fueled "attack squirrel" as a pet.
Alabama man denies feeding meth to 'attack squirrel'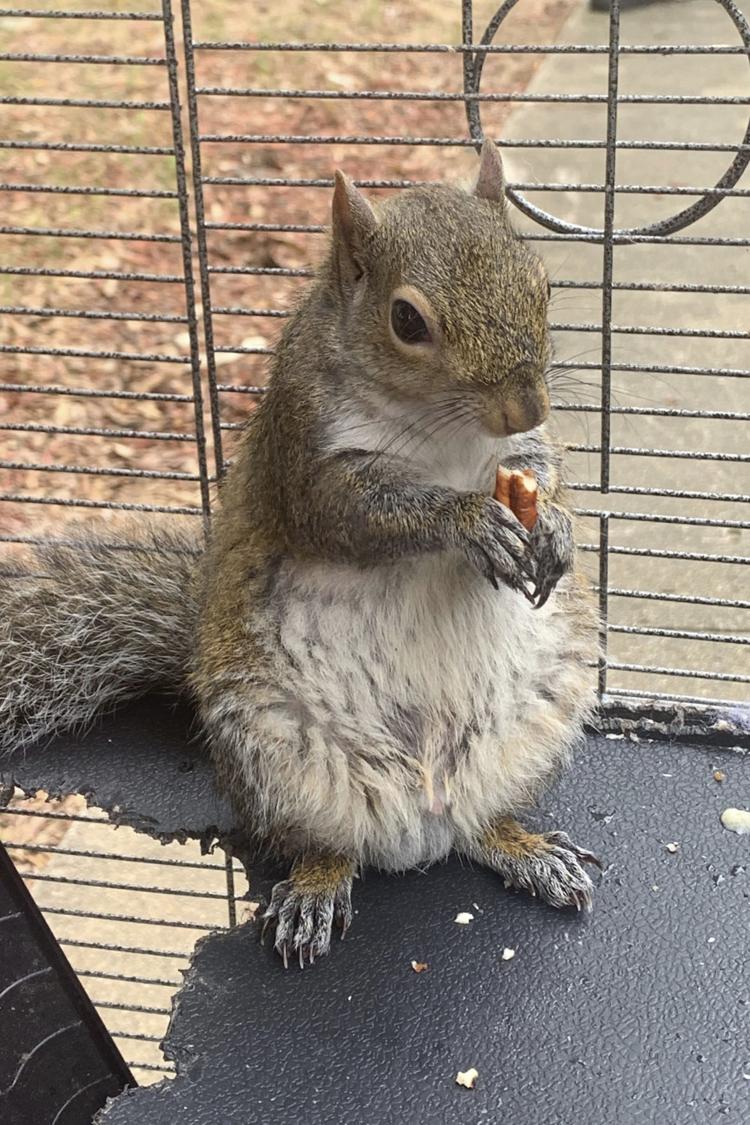 BIRMINGHAM, Ala. (AP) — An Alabama man wanted on drug and weapons charges has posted a video denying he fed methamphetamine to a so-called "attack squirrel" that he considers a pet.
Mickey Paulk posted the video on his Facebook page Tuesday night as authorities continued searching for him. It shows him stroking a rodent that he indicates was the same one seized during a search and then released by authorities.
"You can't give squirrels meth; it would kill 'em. I'm pretty sure, (but) I've never tried it," he said.
He said the squirrel, which he kept as a pet, was safe and not a threat to anyone.
"The public isn't in danger in any kind of way from the methed-out squirrel in the neighborhood," Paulk said with a laugh.
Paulk told The Associated Press that a friend gave him the animal shortly after it was born, and he named it "Deeznutz."
Stephen Young, a spokesman for the Limestone County Sheriff's Office, said Wednesday investigators were still looking for Paulk, 35, who has an extensive criminal record.
"Yes, we're aware of the video," he said. "And yes, that's him in the video."
Police said they were warned about a meth-fueled, trained attack squirrel before conducting a drug search at a rural home near Athens, Alabama, on Monday. One man was arrested at the home and police said they released the caged squirrel.
In the video, Paulk denied living at the home but said he went there after the raid and saw the pet squirrel in a treetop. The animal scampered down and hopped on his shoulder, he said.
"I just pulled up and whistled," said Paulk, who is wanted on warrants accusing him of possession of drugs and an illegal weapon.
Deputies released the squirrel in trees near the home, Young said, but there was no way to say whether the squirrel shown in the video is the same one released by officers after the raid.
"We don't know if he might even have two squirrels," he said. "It would just be speculation."
Speaking in a phone interview with AP, Paulk said Wednesday that he was working with an attorney and relatives on a plan for turning himself in to authorities. Paulk said he had "a few loose ends to tie up" before surrendering, including getting the squirrel to a temporary home in Tennessee.
Paulk said he raised "Deeznutz" since it was a baby.
"I've had it since it was a little pink thing," he said.
Paulk said he didn't know why authorities believed the squirrel was on drugs unless someone saw it acting excitedly and told police "maybe he's on meth or something."
Paulk said he isn't in Athens anymore but wouldn't give his exact location.
—By JAY REEVES Associated Press
Ants from carry-on bag force United plane out of service
NEWARK, N.J. (AP) — A United flight arriving at Newark Liberty International Airport had to be taken out of service after ants from a carry-on bag appeared in part of the cabin.
A passenger on the Venice-to-Newark flight Monday described the scenario in a series of tweets and photos.
On the plane from Venice to New York when a large, fat ant walks over my pillow. Hmmm. That's odd.

— charlotte burns (@charlieburns) June 17, 2019
A United spokesman said the plane was sidelined once it reached Newark so it could be cleaned and exterminated.
The spokesman said the airline notified airport customs and agriculture personnel.
Cat filter goof leaves Pakistanis scratching their whiskers
PESHAWAR, Pakistan (AP) — It was a mistake that had some people in Pakistan scratching their whiskers.
A regional minister was giving a briefing that was livestreamed on social media last week when viewers noticed the officials had unexpected feline features. The cat filter, a social media feature applying drawn images onto people's faces, was on.
Social media was quick to pounce on the image.
In a statement posted on Twitter, the ruling party's social media team wrote it had determined "human error" by a hardworking volunteer caused the mistake. The team said the cat filter was removed "within a few minutes."
The team says actions have been taken to prevent "such an incident" in the future.
Police: Man faked heart attack while accomplice robbed store
MALDEN, Mass. (AP) — Police say a man faked a heart attack in a Massachusetts convenience store while his accomplice hopped over the counter to steal money from the register.
Malden police on Facebook say they responded to the store Sunday afternoon on reports of a theft.
Officers were told two white men entered together. Witnesses told police one "faked a heart attack" while the other grabbed the cash.
Both suspects then fled. Police are looking for them.
Police say that in addition to holding both men accountable for the robbery, they also want to make sure the suspect's " 'heart problems' have been taken care of by a medical professional."
Police posted surveillance video and images of the men, hoping the public will help identify them.
Man caught at JFK smuggling 34 finches in hair curlers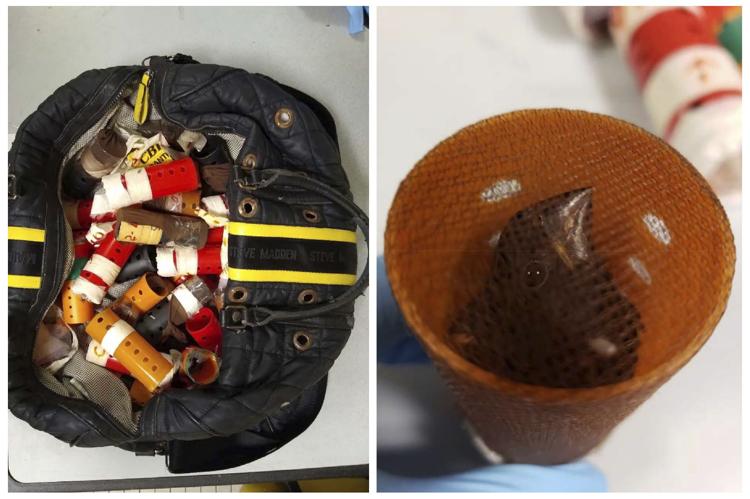 NEW YORK (AP) — Federal authorities say a 39-year-old Connecticut man has been caught trying to smuggle nearly three dozen live finches through John F. Kennedy Airport in order to sell them for singing competitions.
Francis Gurahoo was arrested Sunday after arriving on a flight from Georgetown, Guyana. Prosecutors say customs officials found the 34 live birds in his carry-on luggage hidden inside individual plastic hair curlers.
Gurahoo was arraigned Monday on a charge of unlawful wildlife smuggling. Information on his lawyer wasn't immediately available.
Officials say the finches from Guyana are prized. They are used in singing contests in Brooklyn and Queens where wages are placed on the birds with the best voice. Prosecutors say Gurahoo said he planned to sell them for about $3,000 each, for a total haul of over $100,000.
Last December, customs officials at JFK Airport found 70 live finches hidden inside hair rollers in a duffel bag from a passenger arriving from Guyana.
U.S. Customs and Border Protection says bird smuggling could threaten agriculture through the possible spread of diseases such as bird flu
Norway islanders want to go 'time-free' when sun doesn't set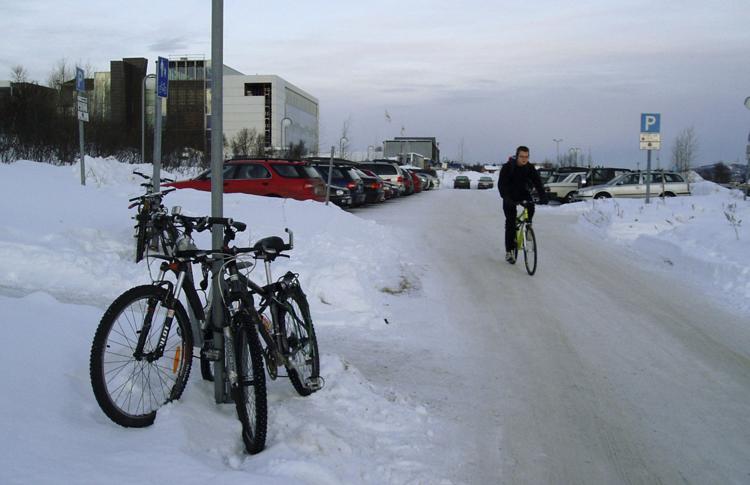 COPENHAGEN, Denmark (AP) — Residents of a Norwegian island where the sun doesn't set for 69 days of the year want to go "time-free" and have more flexible school and working hours to make the most of their long summer days.
People on the island of Sommaroey are pushing to get rid of traditional business hours and "conventional time-keeping" during the midnight sun period that lasts from May 18 to July 26, resident Kjell Ove Hveding said Wednesday.
Hveding met with a Norwegian lawmaker this month to present a petition signed by dozens of islanders in support of declaring a "time-free zone" and to discuss any practical and legal obstacles to basically ignoring what clocks say about day and night.
"It's a bit crazy, but at the same it is pretty serious," he said.
Sommaroey, which lies north of the Arctic Circle, stays dark from November to January. The idea behind the time-free zone is that disregarding timepieces would make it easier for residents, especially students, employers and workers, to make the most of the precious months when the opposite is true.
Going off the clock "is a great solution but we likely won't become an entirely time-free zone as it will be too complex," Hveding said. "But we have put the time element on the agenda, and we might get more flexibility ... to adjust to the daylight."
"The idea is also to chill out. I have seen people suffering from stress because they were pressed by time," he said.
Sitting west of Tromsoe, the island has a population of 350. Fishery and tourism are the main industries.
Finland last year lobbied for the abolition of European Union daylight savings time after a citizens' initiative collected more than 70,000 signatures.
Florida police find prosthetic ear owner after Facebook post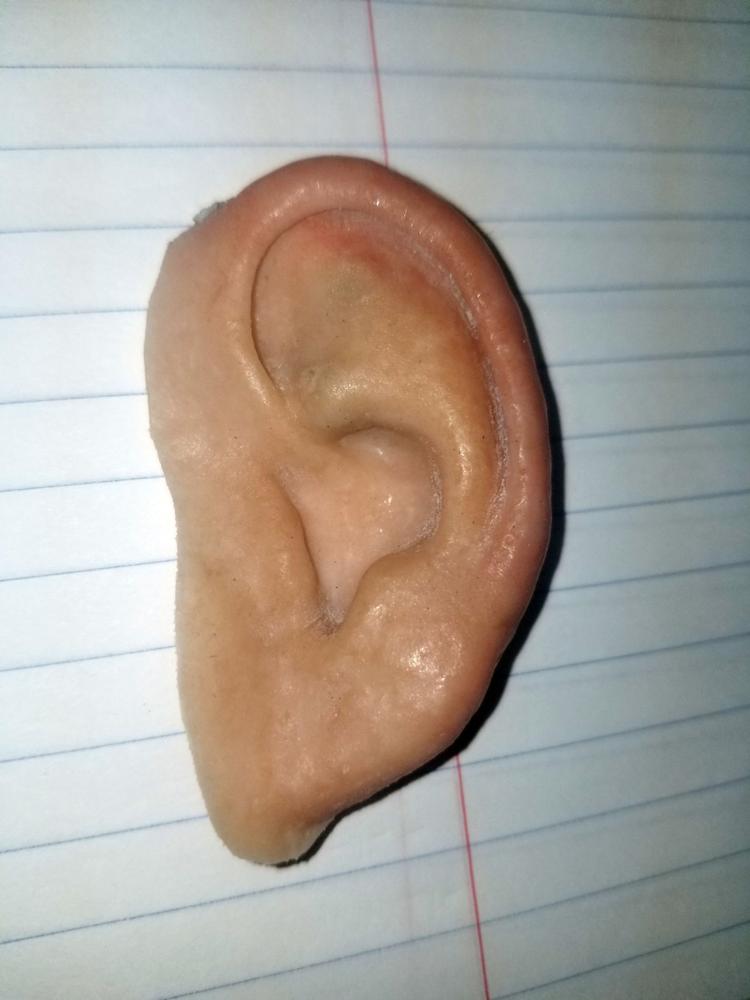 HOLMES BEACH, Fla. (AP) — Police in Florida trying to find the rightful owner of a prosthetic ear that washed up on their beach got a happy phone call from South Carolina on Thursday.
Holmes Beach Police Sgt. Brian Hall said a woman called saying the rubber ear they posted on Facebook belongs to her husband.
Hall said the Beaufort couple was vacationing in the Tampa Bay area when the man went swimming. She said he was trying to put the ear in his pocket for safekeeping when "a wave knocked it off his hand."
The police department posted a photo of the left ear, saying a local resident found it in the sand on Saturday after the "World's Strongest Man" contest on Anna Maria Island.
Prosthetic ears can cost thousands of dollars. Hall said the department will mail it to South Carolina.
"We will put it in box. I hope nobody sees it and freaks out," he said.
Veterinarian: Bulldog swallows 19 baby pacifiers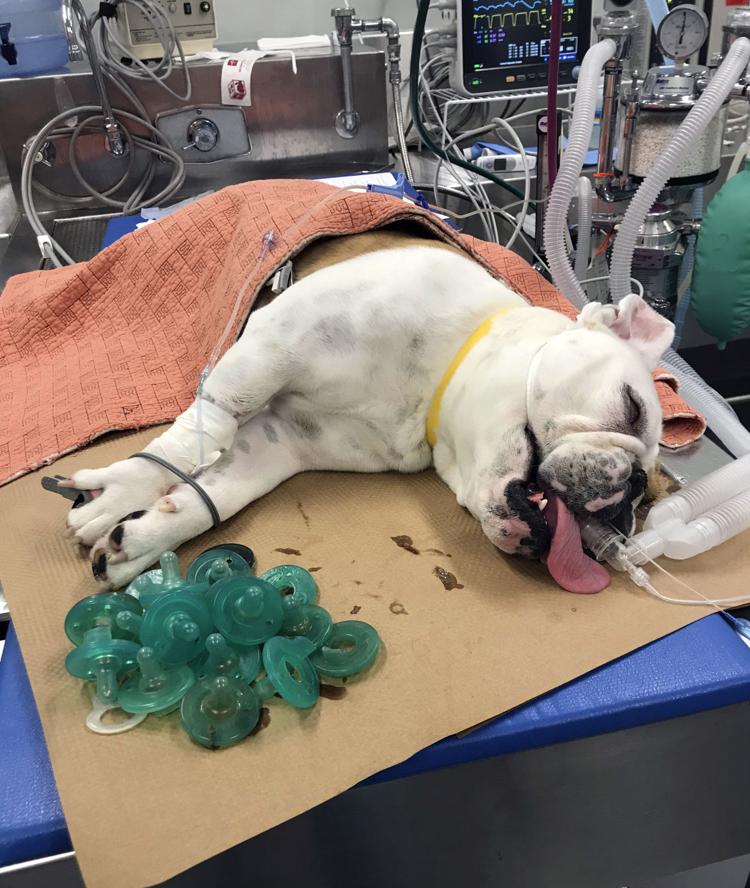 BOSTON (AP) — A Boston veterinary hospital got quite a surprise recently when a family brought in their bulldog after he stopped eating.
The Angell Animal Medical Center found 19 baby pacifiers in the dog's stomach.
It started in April when the Wellesley family noticed that their 3-year-old dog, Mortimer, started getting nauseous before meals. His owner, Emily Shanahan, brought Mortimer to the vet, who prescribed medicine to take care of the issue.
But it didn't help and Mortimer eventually stopped eating entirely.
Shanahan went to Angell, where they took an X-ray and discovered the pacifiers.
Vets think Mortimer had been taking the pacifiers from Shanahan's two children over the course of months.
The pacifiers were removed using a medical scope that did not require surgery. Mortimer recovered and is back at home.
Man says he was deceived when he bought tiny strip of land
FORT LAUDERDALE, Fla. (AP) — A South Florida man thought he snagged a deal when he paid $9,100 in an online auction for what he thought was a villa. What he got was a 1-foot-by-100-foot (0.3-meter-by-30-meter) strip of land.
The land, valued at only $50, starts on a curb and goes under a wall separating two villas in the Spring Lake community and then out to the back of the lot.
Holness says he was deceived. He says property appraiser photos linked to the auction site shows a villa being on the parcel he made a bid on.
But the newspaper says the appraiser's site and information on the county's tax site show no building value.