COOS BAY — The click clack of heels resounded from an unlikely source on Southwestern Oregon Community College's campus Wednesday afternoon.
Men participating in the "Walk a Mile in Her Shoes: The International Men's March to Stop Rape, Sexual Assault and Gender Violence" donned women's red heels and carried signs reading phrases like "Heels to Heal" and "Got Consent?"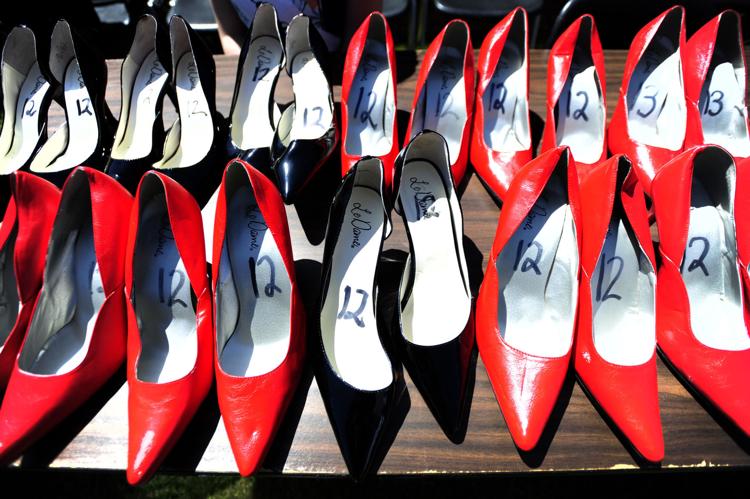 The event is part of an international movement to educate people about domestic violence and sexual assault.
Locally the event was co-sponsored by The Zonta Club of the Coos Bay area, which aims to empower women.
However, women didn't seem to be the only ones empowered by the event.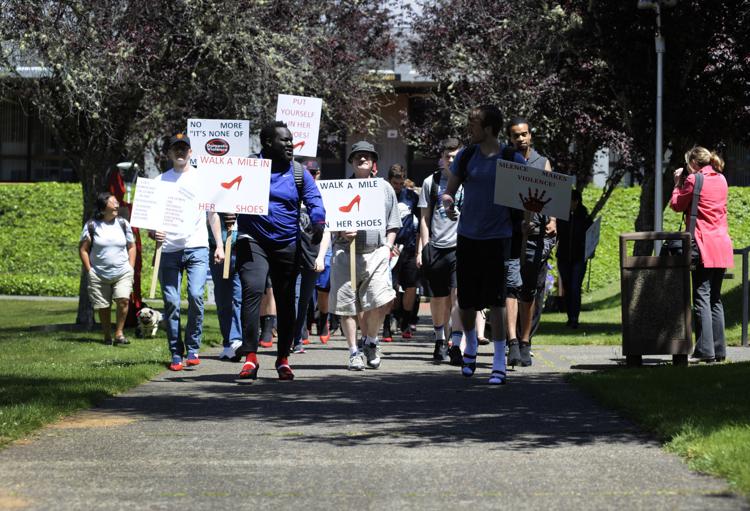 A group of about 30 guys gathered to show their support for combating gender violence.
Edward Walker was one of them, his cowboy hat and black sunglasses juxtaposed against leopard print heels adorned with a pink zebra print bow.
He said making people aware of the problem of domestic abuse is half the battle.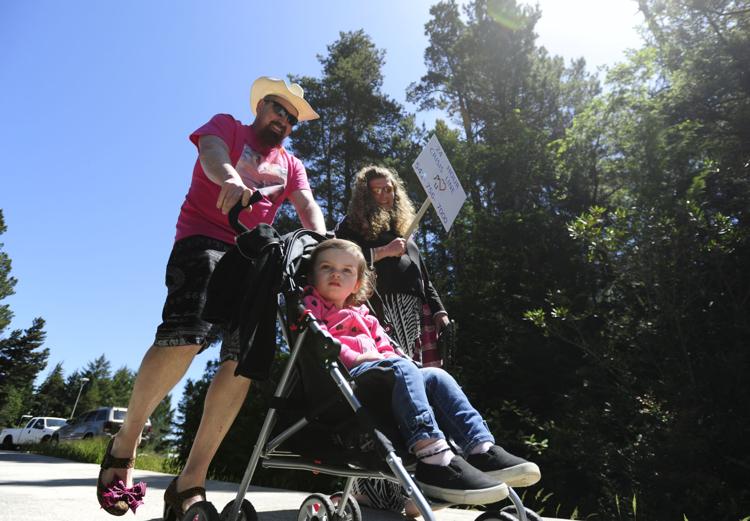 "I had a granddaughter who was born prematurely and didn't survive because of domestic violence," Walker said.
Now, he has less tolerance for people's actions.
"I do speak up a lot more than I used to. I used to sit back and pretend that it's not my business," Walker said.
He said the walk is for both women and men, but its men who will make the biggest difference.
But Walker said he hasn't really seen a change in attitudes towards domestic violence since he started attending the event five years ago.
"To make a huge change it will have to be a change in media. Advertisements, pornography, all the things that subjugate women," Walker said.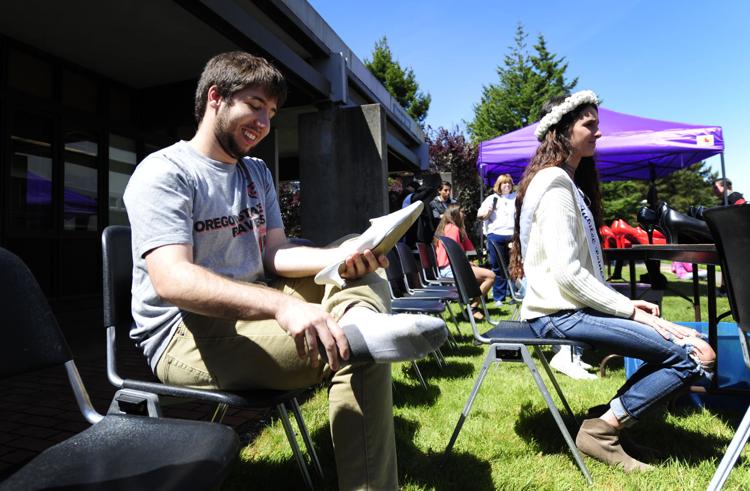 Another issue, which the march tried to address, is that victims are afraid to come forward.
Cellila Martinez, volunteer coordinator at the Women's Safety and Resource Center, said a lot of victims don't come forward because they feel like people won't believe them.
"You hear a lot of 'Everyone thinks I'm lying,'" Martinez said.
Resource center staff try to let domestic violence victims know that they're there for them and believe what they're saying.
The center also points women in the right direction for resources.
"A lot of people are like 'Where do I go for this? Where do I go for a restraining order?'" Martinez said.
Walker was there with his 2-year-old granddaughter. He said his daughter was able to escape a domestic violence situation and he isn't afraid to talk about it.
"They're painful stories to tell, but they have to be told," Walker said tearing up, "I think that's the only way that we'll make changes."