NORTH BEND — Louie the giant inflatable crab was on the lawn of the North Bend Community Center on Saturday to greet people as they came to enjoy the 34th annual Charleston Crab Feed fundraiser.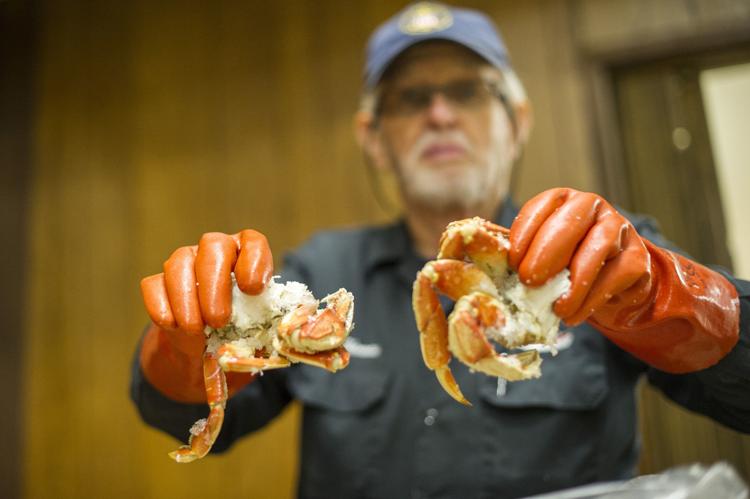 "It's just a fun event to bring people out of their winter doldrums. It's a beautiful day and we're celebrating the local fishery of crab that we have here," volunteer Margery Whitmer said.
Over 1,500 pounds of locally caught Dungeness crab was brought to the crab feed for attendees to enjoy. Whole crab dinners were $20 and half dinners were $16. The proceeds from the event all go toward running the Charleston Visitors Center.
"The Charleston Merchants Association cooperates to put this on. Then we also have sponsors. The Mill Casino is a major sponsor and then we have our volunteers. We couldn't pull it off without our volunteers," Whitmer said.
Around 30 people volunteered this year to help organize and run the event. Volunteers like Whitmer and Mel Campbell have been volunteering at the crab feed for the past 25 years.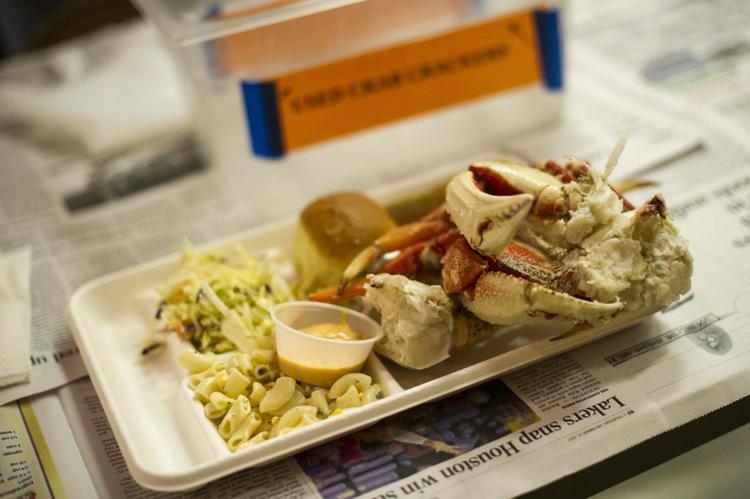 "This is the fundraiser we have to welcome people to Charleston. To let them know that we are a lively community…It's a chance to eat wonderful crab at a great price," Campbell said.
According to Whitmer, people come from all over the country to the Charleston Crab Feed.
"We draw people from Medford, Roseburg, and Eugene. We also get out of state people from Wyoming, and Nebraska. They come from all over the country," Whitmer said.
You have free articles remaining.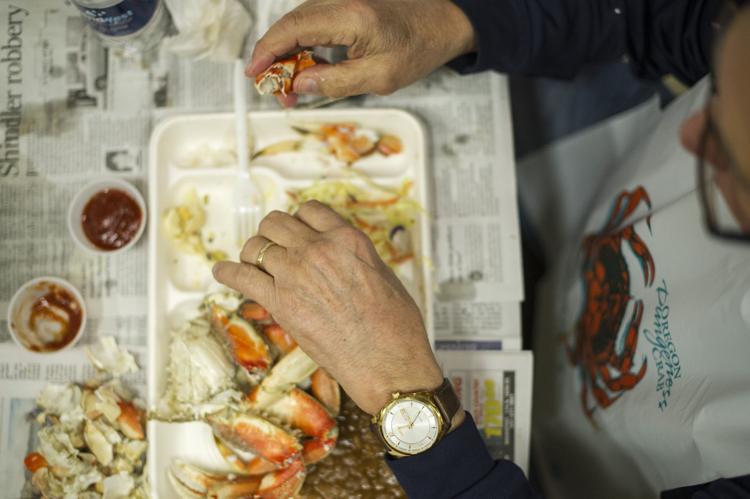 The inflatable crab Louie was donated by the Oregon Dungeness Crab Commission.
Coos County Commissioner John Sweet, another volunteer, said, "This is just a fantastic community event. I love the turn out and I'm having a wonderful day."
Overall, the crab feed is about promoting the Charleston area, and hopefully draws in tourism.
"The event keeps the visitors center in Charleston operating, as well as being advertising for the area. It also helps businesses whenever things come up. This keeps us going through the year," Tim Hyatt of the Charleston Merchants Association said.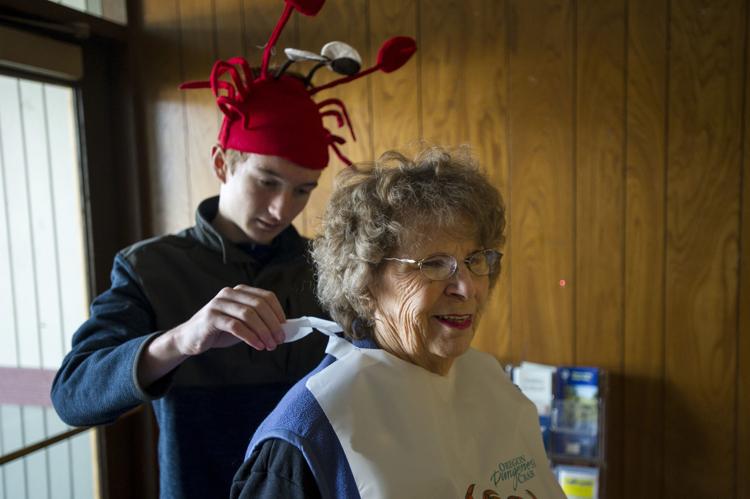 Charleston's fishing community has taken a hit with crabbing season starting more than a month and a half later than it usually does.
"We had a little bit of a tough start, but we've got a good season and the crab has been excellent," Hyatt said.
No one was given an exact number as to how many people might show up to the crab feed this year, but Hyatt said he hopes roughly enough to eat 1,500 pounds of crab.