REEDSPORT — Organizers of one of Reedsport's most beloved events are trying a new approach to help raise money for the less fortunate — through Cinco de Mayo.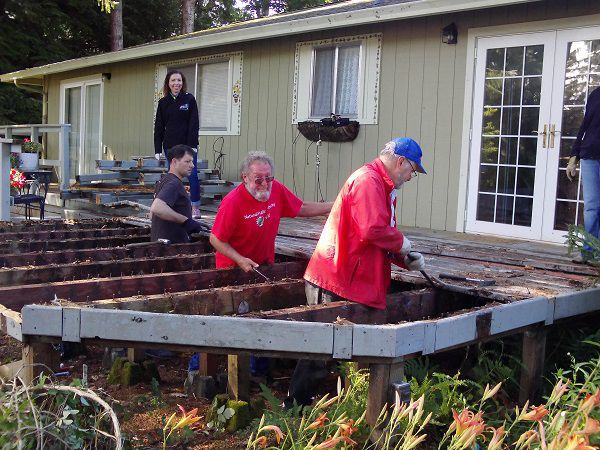 For Christmas in July, which takes place July 14, volunteers will help at the Cinco de Mayo auction and dinner, collaborating with the business community. 
The Cinco de Mayo dinner for Christmas in July takes place May 5 at the Eagles Lodge, 510 Greenwood Ave., from 5:30 to 8 p.m. There will be dessert and Chinese item auctions. A taco dinner costs $8 and $4 for children younger than 10. 
The concept for a Cinco de Mayo dinner came from Wendi Wright after Councilor Dianne Essig's death, with Wright emphasizing that she wanted anything done "the way she wanted it done." 
However, the Cinco de Mayo event can't happen without your help as Wright and fellow volunteer and organizer Cindy Farber explained. 
Just as one example, for the dinner itself, "I would say we need probably two people for tickets," Wright said. Another two to three individuals are needed for serving meals. Rosa Solano and Tommy Starner will fix the meal.
For previous Chinese auctions for Christmas in July, volunteers collected all sorts of items. As for the dessert auction, desserts will come from area groceries. One or two volunteers will be needed to collect tickets from those who have the winning tickets. 
Please call Wright at 541-580-1130 if you'd like to volunteer for Cinco de Mayo or for Christmas in July. You can also reach her at wrightpartyoffour@aol.com.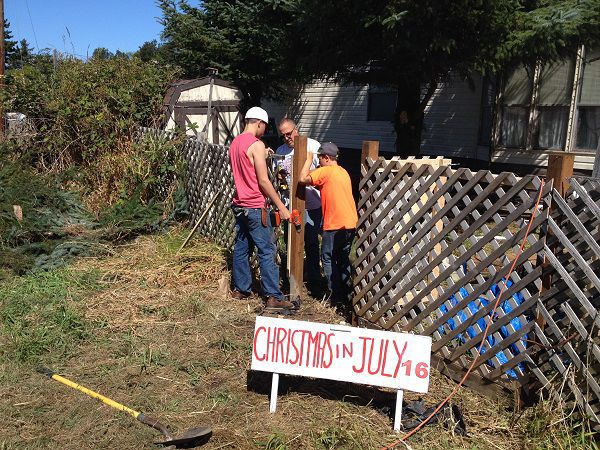 The Christmas in July is aimed at helping shut-ins and others who may need a helping hand. 
"We typically have 98 to 105 volunteers," said fellow organizer Cindy Farber. 
Volunteers with the following skills are especially needed: painting; masonry; carpentry and gardening. 
"Carpentry is really quite important," she said. 
Christmas in July can always use the community's assistance too. 
"That's always welcome," Wright emphasized. "As much as they want to donate." 
Farber and Wright said grocery stories have been excellent at donating food or desserts for the auction. Likewise, if a business owner wants to donate a percent off for a dinner or any service, that's doable too. 
"So donations are always welcome," Wright said. 
One can make his Christmas in July checks out to Church of God, 2191 Birch Ave., Reedsport Oregon. Cash is also welcome. 
"We typically get a really good response from the community," Farber said.
The Volunteer and Homeowner Referral forms can be downloaded from our website at http://cij.weebly.com or folks can find printed forms available and located throughout the Reedsport area at the following locations:
Reedsport City Hall – 451 Winchester Ave.
KC ACE Hardware – 1350 Hwy. 101 S.
United Presbyterian Church – 2360 Longwood Drive
Umpqua Bank – 1975 Winchester Ave.
Ocean Garden Restaurant – 2207 Winchester Ave.
First Community Credit Union – 1330 Hwy. 101 S.
Don's -Mainstreet Family Restaurant - 2115 Winchester Ave
First Interstate Bank - 178 N 6th St
Reedsport Public Library - 395 Winchester Ave.
Dunes Family Health Center - 620 Ranch Road
Senior Center – 460 Winchester Ave.
Sugar Shack - 145 N 3rd St.
"For more information about Christmas in July and to view the photos of some of our past projects please feel free to visit our website at http://cij.weebly.com," Farber wrote in a press statement.