CHARLESTON — One of the Charleston Marina's oldest wooden boats, The Lady Mabel, made it back into the water on Thursday morning after spending two months undergoing repairs at the Charleston Shipyard.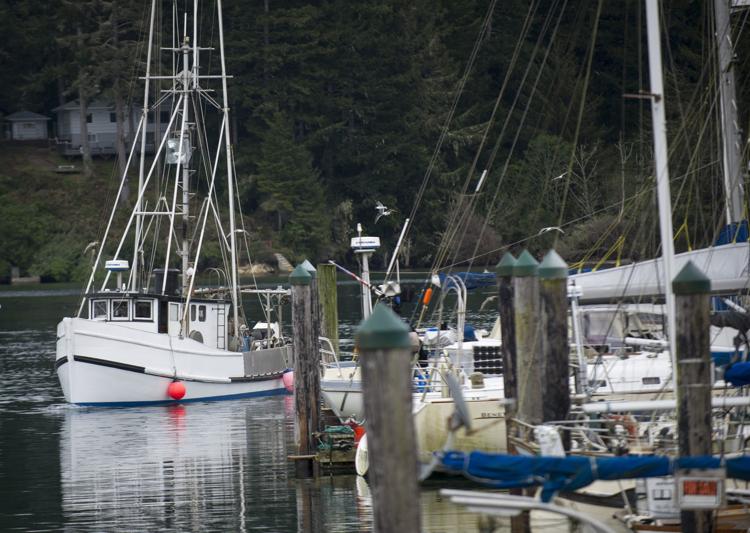 The 52-foot boat was tall enough to stop traffic, as the draw bridge to the marina had to be opened for it to pass.
Mabel is a 95-year-old wooden boat that is still used as a commercial fishing vessel. Few fishermen still use wooden boats and even fewer use boats as old as Mabel.
"It's really a passion for these guys who work on the wooden boats. They require a lot of time and money to keep running," Helen Stonhill, who works on the Mabel, said.
Happy to be back on the water, Captain Otar Overacker and his deckhand Stonhill are looking forward to the upcoming salmon season.
"Salmon season opens on the 4th, they're giving us a salmon season this year. It's been closed out here for a while," Overacker said.
Mabel was out of the water because Overacker was looking to do routine bottom out work on the boat, but in the process figured out more work needed to be done.
"I found out that somewhere along the line I hit a log or something on my keel cooler and it bent it down," Overacker said.
The bottom paint had been rubbed off and left some of the wood exposed, which made Overacker worried that their might be worms in the wood. Luckily none were found.
"Worms can get in there, you know. Then they go with the grain, and you only see a little hole but they can brittle the planking to where it's really dangerous and can sink you," Overacker said.
Work on Mabel isn't done. The two hope to continue restoring the boat until it's like new.
"Our goal is to have her completely restored, including the cabin. If you look in the window you can see that the electronics have been modified along the way," Stonhill said.
Mabel's keel was laid in Washington state in the 1920s by the Cole brothers. In her long life Mabel has only ever had three owners.
With salmon season starting on Friday the two will have their hands full getting the old boat in proper order.