NORTH BEND — Local law enforcement sharpened their skills last week on a closed runway at the Southwest Oregon Regional Airport.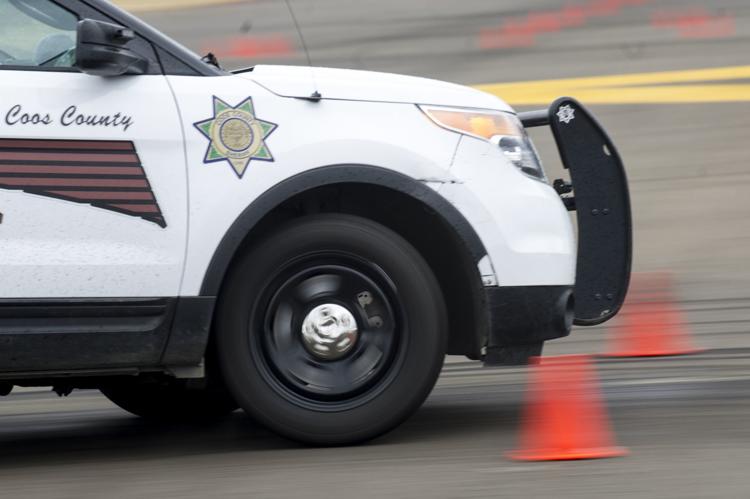 Coos Bay Police Department's Sgt. Robert Lounsbury led the Emergency Vehicle Operation Course for three days last week. Two four-hour sessions were held each of those days, with roughly 10 law enforcement personnel from departments across Coos County.
Lounsbury led The World onto the training grounds last Friday to explain the courses set up. On the old boat ramp parking lot is where high risk traffic stop training was being conducted. Two deputies from the Coos County Sheriff's Department went through it Friday morning, following a mock scenario of pulling over a dangerous suspect.
On the closed runway were different areas to test basic skills using brakes, acceleration, and steering.
"These are the three basic controls on a car," Sgt. Lounsbury said. "Which is why we're working on refining those skills to make them better. There is an art to doing that, to making it work together and make it smooth. The smoother you are with those three inputs, the better the driving will be."
That half of the annual EVOC training included a series of cones set up in the shape of a lollipop, which is also where the course got its name.
"You go through the lollipop to work on precision and time," Sgt. Lounsbury explained as he watched an officer drive between the cones in a patrol vehicle. "You go through the serpentine, pushing faster while under the clock. The primary purpose of this is eye placement, by keeping eyes up and looking into the future. It works on their driving and manipulation of the steering wheel."
You have free articles remaining.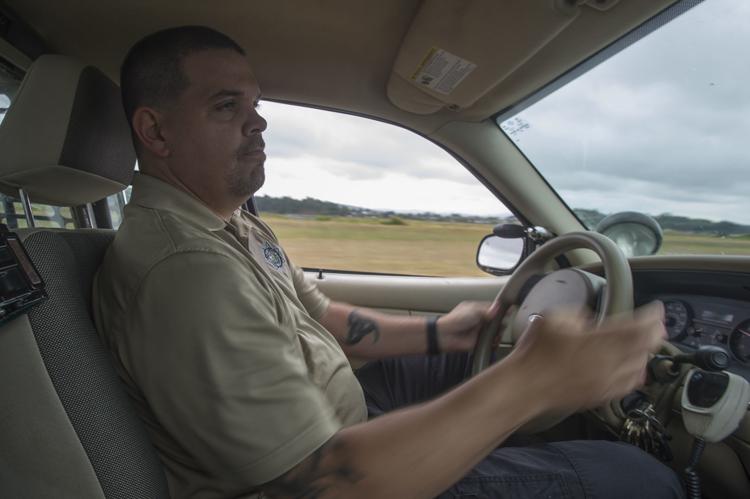 At the end of the closed runway were cones set further apart, intended for officers to test lane maneuvers at high speeds. This required them to use mostly throttle control and eye placement.
"We call it the fast track, working more on speed and precision," Sgt. Lounsbury said.
Coos Bay Police Officer Tim West completed the fast track, explaining how it shows officers what the car does at different parts of the course, especially during the lane maneuvers.
"There are parts where you're using brakes or gas," he said.
Sgt. Lounsbury has been an EVOC instructor for the past 18 years, having trained in the ballpark of thousands of officers. Not only does he hold annual EVOC sessions like the one last week, but he also does training at the Police Academy.
"Driving every year reminds officers the skills that are important to maintain control of their vehicle, to always concentrate at the task at hand and not get too distracted because distracted driving is a big problem for us, as it is for civilians," Sgt. Lounsbury said.
"Personally I feel driving is like anything else: a perishable skill. We drive all the time and get complacent, taking it for granted, so I feel it's important to do skill-based training like this."