BROOKINGS — Curry County Commissioner David Brock Smith's eyes widen in amazement as he scans the landscape near Brookings.
In what was once a completely lush, green forested area, more and more pockets of either dead or dying trees now cover the scenery. And the culprit, sudden oak death, is not new.
First found in Curry County in 2001, sudden oak death is a forest disease caused by the non-native, invasive plant pathogen Phytophthora ramorum. It not only infects and kills tanoaks, primarily through the formation of girdling cankers, it also causes twig and foliar disease to a list of over 120 species of trees, shrubs, herbs and ferns, including Douglas fir, rhododendron and huckleberries.
What started as a 9-square-mile quarantine zone in 2001 has now increased for the seventh time to encompass an area covering 515 square miles in Curry County — over 30 percent of the county.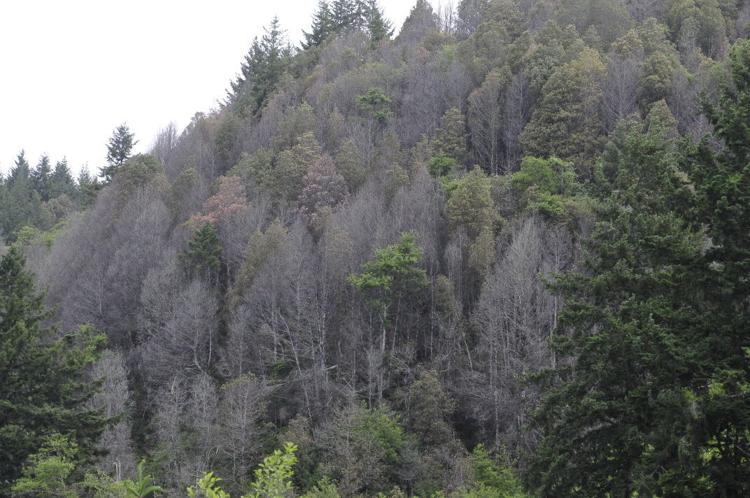 For a long period of time, the problem has been underfunded and underdiscussed, but now it's staring Curry County and the adjoining counties straight in the face.
"This is indicative of the forest landscape all across South County in the quarantine zone," Smith said. "It was almost like 'Hear no, speak no, see no evil.'"
A catastophic threat
It's good news and bad news with sudden oak death in Oregon.
The good news: In Oregon, it's spreading at a rate 2.5-3 times less than in the quarantined counties in California, where the University of Cambridge has deemed the forest disease "unstoppable."
The bad news: If Oregon doesn't slow down the spread enough, the disease could severely hamper southwestern Oregon's economy, given the role timber, nurseries and agriculture play.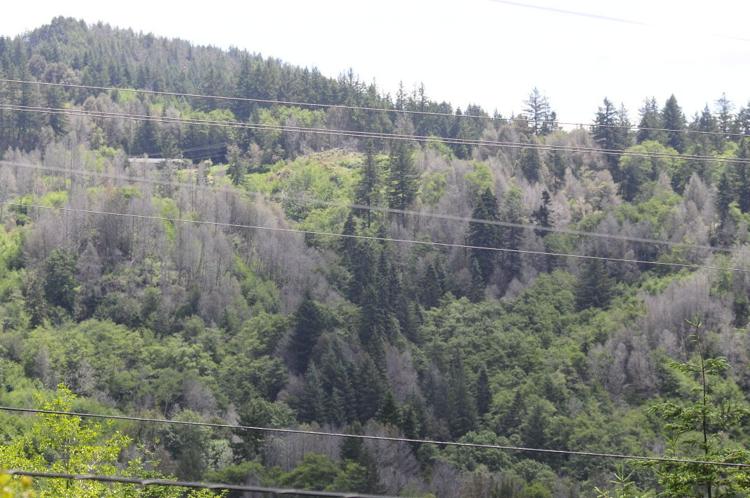 "I would arguably say it's the biggest economic issue that we have in southwest Oregon," Smith said. "The potential devastation it could do to our economies is incredible."
With the county already under quarantine, Smith estimated 35 to 40 percent of the economy to be at risk if action is not taken.
The nursery industry has already faced its fair share of issues.
As one of the primary producers of Easter lilies in the world, Easter Lily Research Foundation director Lee Riddle was forced to move his shipping location down to Smith River.
Fellow nursery owners have even had shipments stopped at the border because they came from a quarantined county, even though Easter lilies are not a host.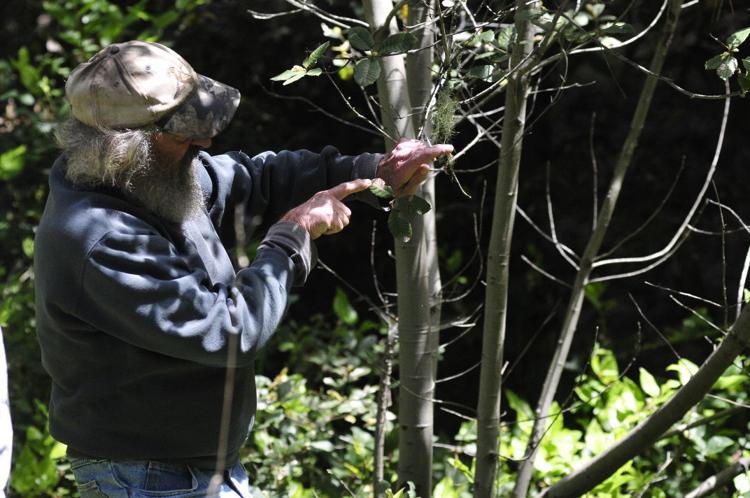 "Not only do you lose your loads, but it is now a hazardous waste that must be disposed of properly," Riddle said.
For Smith though, should sudden oak death continue to spread into Coos or Douglas counties, it could have a catastrophic impact on industries that rely on exporting their products.
"It's a concern because it can kill all the Douglas firs, but it's also a concern because once the quarantine zone expands, the Douglas fir is useless as a resource," Smith said. "The cost of mitigating the spore would be greater than the processing of the product."
Also on the list of hosts is Vaccinium vitis-idaea, which includes the cowberry, lingonberry and mountain cranberry.
As someone who has worked on connecting cranberry growers with Chinese exporters, Smith said the fruit is one the region's biggest assets, as 99 percent of cranberries grown in Oregon are from Coos and Curry counties.
"Even with that phytosanitary change, when the SOD gets into that market, we won't be able to export those, let alone all the lumber that's coming out of the Port of Coos Bay," Smith said.
And while regulations are in place to safely export products in the quarantine zone, the sheer cost of doing so would undoubtedly be too high to bear.
"What's the cost of the treatment going to be to cleanse a berry from the disease before you even transport it out?" Smith said. "We're already struggling economically as it is. It's just overwhelming to think about."
While the economic impact is big enough, there's also the impact the loss of trees will have on ecosystem and also the risk to the public safety.
Riddle said the acorns from the tanoak serve as the primary protein source for many of the animals in the area. That means deer are migrating to different areas. Riddle's property still has healthy trees, and it's evident by the tracks many deer have passed through Riddle's property.
"They've adopted my place as their place," Riddle said. "It's the only place there's acorns anymore."
In terms of public safety, Smith said not only are dead trees more susceptible to forest fires, but there's also the fear of these trees falling on the roadways.
"You're going to have some poor logger driving these roads late at night and a tree is going to come down," Riddle said. "What's that going to do for floods and runoffs when you don't have trees there anymore? You're going to have a big landslide."
Slowing the spread
Riddle's property in Brookings sits in the Generally Infested Area, which he refers to as "the dead zone."
The Generally Infested Area is no longer treated by any of the state or federal agencies. Comparing the trees on Riddle's property with those on adjacent lots is like night and day.
You have free articles remaining.
Thick, healthy branches with green leaves reach over from Riddle's land and touch the thin, gray, sickly trees across the road.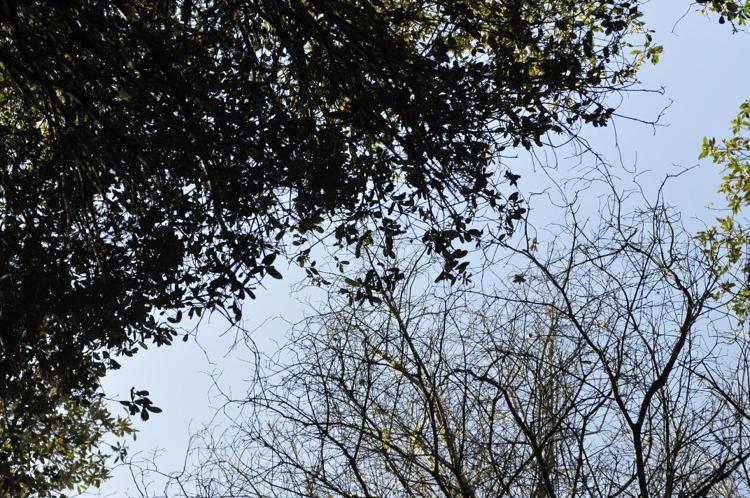 The noticeable difference is because Riddle has elected to inject his trees with syringes filled with phosphite and phosphonate solutions.
"At my place, I've bark sprayed, injected the trunks and also on the little, teeny tanoaks, they don't have a trunk you can inject so I put a one percent solution on them and they love it," Riddle said.
Phosphite and phosphonate have shown to be successful in slowing down the spread of sudden oak death and controlling other phytophthoras across the world.
Phytophthora dieback has been limited by the application of the fungicide to areas infested by Phytophthora cinnamomi in the Jarrah Forest of Western Australia, where disease threatened to destroy habitats and disrupt the ecosystem.
In cases studies done by Drs. Matteo Garbelotto and Douglas Schmidt at the University of California-Berkeley in 2009, they found phosphonate treatments were able to control the spread of the disease for up to two years.
But Oregon's treatment and eradication methods have been limited to cutting and burning infected tanoaks and neighboring host plants and those within a 50-600 foot buffer, because phosphite has proved effective only in certain situations.
In Australia, fixed-wing aircraft could spray in front of the Phytophthora cinnamonis to slow its path. But in Oregon, Phytophthora ramorum has shown a response to phosphite applications only when they've been injected into the trunk, a time-consuming process.
"It's because we have done aerial application trials and it has shown not to be effective," ODF pathologist Sarah Navarro said. "Injections have shown to slow the spread of sudden oak death, but we don't do that in Oregon because it's just so cost prohibitive. The only time it's really done is for high-value trees."
While Riddle has been able to save his own trees so far, the grim reality is there is no cure for sudden oak death, and the opportunity has passed for eradicating the disease from Curry County.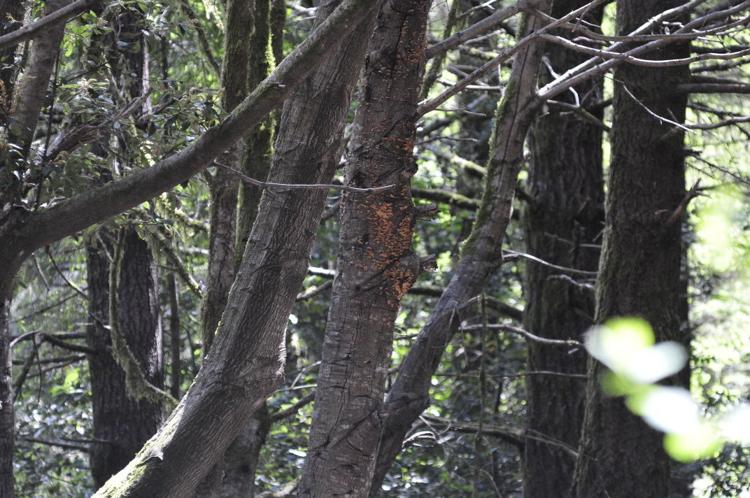 "With any invasive, you have a window of opportunity for eradication," ODF private forests division chief Peter Daugherty said. "We probably had a window of eradication between 2001 when it was discovered to 2005 when it was on a small enough footprint on the landscape when we could have eradicated it."
For 90 percent of sites treated with large buffer zones, in excess of 300 feet, the Department of Forestry has said they have remained pathogen-free, but for Riddle that's not enough.
"How can you take care of this disease?" Riddle said. "It's like the cancer analogy. You go in for surgery and they tell you they removed 90 percent, but what about the other 10 percent?"
Another threat is materializing. In May of 2015, the first case of EU1, the European species of Phytophthora ramorum, was found one mile north of a nursery near Pistol River that was found to have infected plants. It's much more aggressive and damaging to conifers.
As Daugherty said to the state's Joint Interim Subcommittee on Human Services on May 23, the European strain is much more aggressive and damaging to conifers.
"Over in Europe, they have the larch tree, and it's conifer," Riddle said. "So is a Douglas fir. This same disease, only the European lineage, is eating their larch plantations faster than they can cut them. If it's eating a conifer over there, I don't see why it wouldn't eat a conifer over here."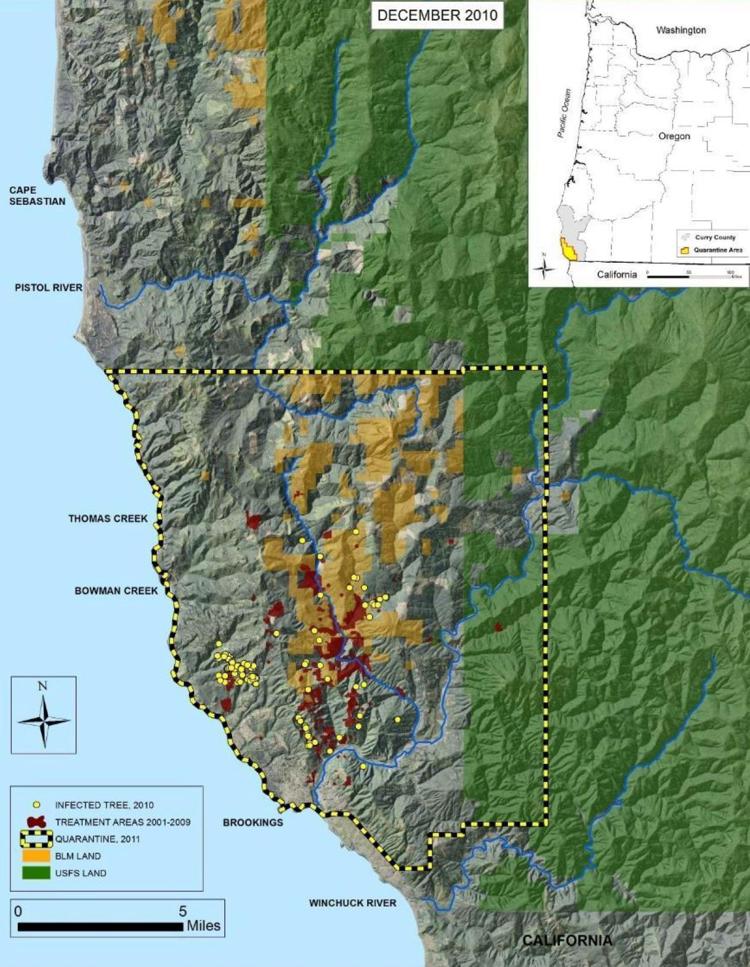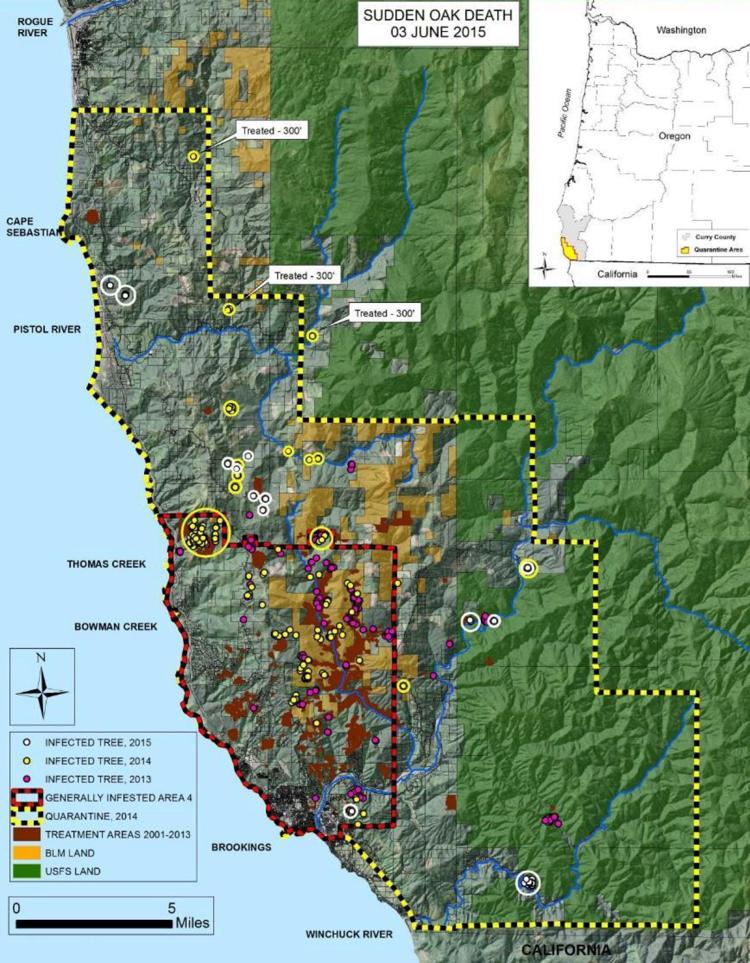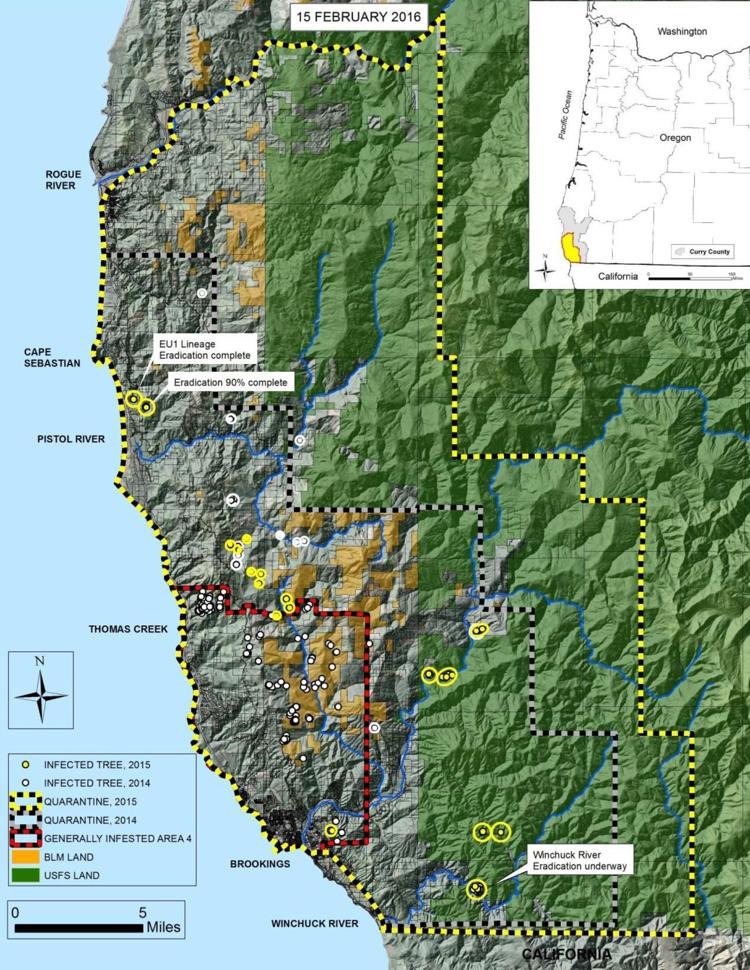 Help is on the way
Although no one seems to know where this pathogen came from and how it got here, there is some hope that the issue has gotten the full attention of the state legislature.
At the forefront of building awareness for the threat of sudden oak death, Smith has been working to organize a cooperative effort between the Oregon Department of Forestry, the Oregon Department of Agriculture, Oregon State University, the U.S. Forest Service and the Bureau of Land Management, as well as private industry.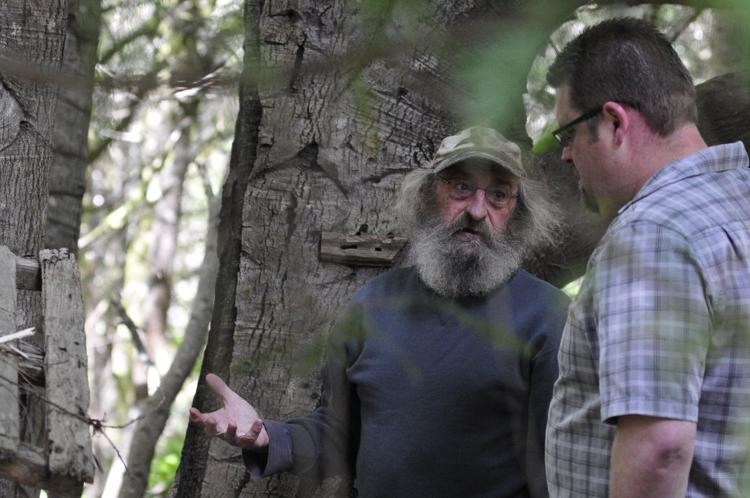 As evidenced by the seven times the quarantine zone has increased, the current plan of attack is not effective enough, and when funding dries up, the disease has spread.
On May 25, the state's Joint Emergency Board, which operates when the legislature is not in session to allocate emergency funds, increase expenditure limitations, authorize transfers, receive reports, and approve submissions of federal grant applications, approved $250,000 in additional funding to combat sudden oak death.
Of the $250,000 in additional funding, $100,000 is for treatment within the quarantine boundaries, and $100,000 is for emergency treatment either outside the boundaries or for the EU1 strain of the disease.
"It's been shown that any lag in funding and we can't treat these sites, we've seen an increase in disease," Navarro said. "It would especially critical because the $100,000 is for being able to rapidly respond anything outside the quarantine zone. The disease doesn't respond to the funding schedule so it's definitely a welcome sight."
The remaining $50,000 is a block grant for the establishment of a task force to develop a strategic plan to combat the disease and look at alternative treatment methods.
Oregon Department of Agriculture director Katy Coba said the task force was "an effort to bring public and private sector together to understand truly what is happening with the disease, to understand what the potential economic downfall is and a focus on building a team that can go after federal funding for the disease."
Looking to get off the ground, Smith said he hoped to bring together representatives from Coos, Douglas and Josephine counties together to identify additional industry partners to round out their task force in late June.
While Smith acknowledges there still is not enough funding to eradicate sudden oak death, the state's investment in combating the disease is a necessary first step toward lessening the blow in Southwest Oregon.
"I'm elated that the emergency board understands the threat not just to the Curry County economy, but those of Coos, Douglas, Josephine and the entire state," Smith said. "If we don't aggressively address this, we will fall into a situation like California, and I don't want to see that because we're already economically depressed as is."