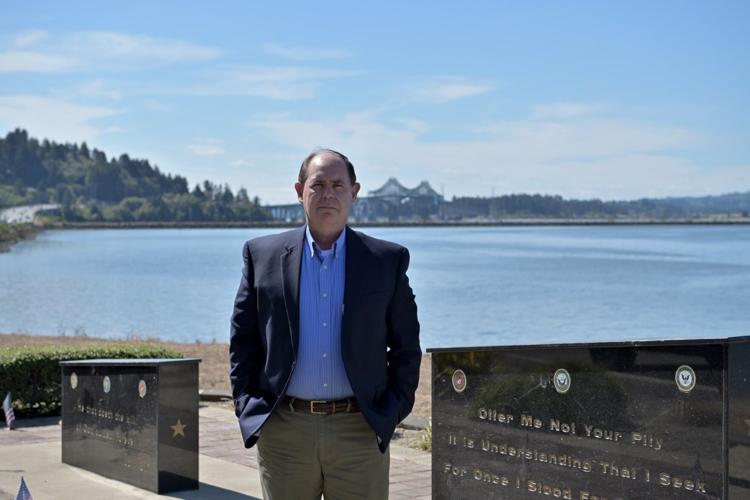 James Rose
Occupation: Self-Employed Tax Accountant/Consultant, Small Business Owner    
Past political/civic experience: My past political experiences has included my personal participation in several past and current city issues that have included many subjects over the last eighteen years.  Most recently, I am proud to say that I helped lead the effort to overwhelmingly pass Measure 176 and 177 this past May.  I also am a past member of the Airport District Budget Committee and have certainly been a contributor to various public entities, both as a citizen and as a business owner. I am a business owner, a dad, a coach, a neighbor, a veteran and a fellow citizen. 
As for my civic experience, I have volunteered or supported civic organizations either physically or financially over the years.   I have coached kids that have gone on to be medical professionals, police officers, firefighters, teachers, the military - all of whom are now giving back to their community. I also was formerly the chairperson of the Elks National Scholarship Foundation.  The program has awarded millions of dollars to deserving students so they could go on and achieve their own dreams. I have also helped local business owners grow their businesses and most recently helped them keep their doors open and enable them to pay their employees. I previously helped establish the non-profit status for the Lighthouse Charter School that has now educated thousands of kids in this community since its opening.
What do you feel are the most important issues facing the city? First, we must work to restore the faith & trust that people have in their local government. North Bend city government is viewed by many people to be dysfunctional and is not seen right now as serving the citizen's needs. Changing this perception is job #1.  Second, we have a spending problem – not a tax problem in North Bend.  The city government certainly has financial challenges that need to be addressed. However, just like all of us must do in our own households - the city must live within its means.  Moreover, the most solemn duty of this city is to provide for the public safety of its citizens and on that there is absolutely no compromise.  Fully funding the city's public safety requirement is a necessity – not an option. Third, "Now Hiring & Help Wanted" signs are seen displayed on businesses throughout our community right now.  The combination of the lack of affordable housing and an ever increasing cost of living on the coast is a significant problem that is a direct cause of the lack of available workers for local businesses. A viable workforce is absolutely essential to sustainment of the economic engine of our city.  We must do all we can as a city to support existing businesses and expand the capability to attract and retain employees.  That is not a quick fix and the solutions are complex and will take a cooperative effort of public-private partnerships to create an environment that generates persistent economic growth.  We must put our foot on the "gas pedal" and keep it there in order to work to reverse the trends of the last decades.
How would you try to address those issues? I look forward to building a strong coalition that will enable our city government to bring about decisive and positive changes with the primary goal of ensuring an open, diverse and more inclusive city government.  My term as Mayor will be based on four key elements that I believe are essential to successfully leading this city including:
1. Building and ensuring that people have faith and trust in their city government.
2. Providing strong, deliberative and decisive leadership.
3. Ensuring transparency in all facets of our government.
4. Striving every day to make people's lives better.
What would you like to accomplish if elected?
The list of things I would like to get done for this city in my term in office is too long for this format. However, my vision for this city is simple. I want to work hard to breathe new life into a city we all can be proud of - safe, prosperous, thriving, progressive and modern, but respectful of our proud small town traditions. I want a city where all people can enjoy all of the natural beauty that our community has to offer.  I want a city filled with opportunities for everyone - and especially opportunities for our children so they can stay and sustain the future success of North Bend. I want a united city with neighbors ready willing and able to help neighbors - a place where nobody is left behind.  I want a city that is perpetually moving forward.  Finally, I want a city where communication and transparency are the essential keys to building continuous success. A place where our adaptability, agility and self-empowerment are effectively employed to solve ever increasingly complex problems and issues. 
All of the things that I want to see accomplished are directly tied to this vision for the city I want to live and work.  More than ever - we absolutely must rethink, reinvent and reshape how local government services are delivered to citizens. We need to move forward and accelerate better ways to deliver services where they are needed - when they are needed and most importantly how they are needed. Local government really matters more than ever and our city government can and should be making people's everyday lives better and easier - and we do that by delivering services to citizens smarter - faster and cheaper.  
 How should the city address the current COVID-19/economic crisis? Unfortunately, I believe we are just at the beginning of the economic fallout from the pandemic. Families and businesses have been hit hard not just in North Bend, but throughout our entire community. For example, the current rent moratorium has temporarily stemmed the tide of a flood of people who might have become homeless just because they have been furloughed from their job.  But even that statewide measure cannot go on forever. Local businesses have closed just simply because of restrictions put in place to prevent the spread of the pandemic – not because they weren't providing a valuable service to their customers.  As a city we need to get ahead of the economic tsunami that is headed our way in the months and years ahead as a consequence of Covid-19. That wave will take many forms like reduced property tax collections due to people not being able to pay their mortgages because they are out of work. The city's current budget does not even include any economic impact as a consequence of the pandemic. The answers and solutions of yesterday's problem –may not be the best solution to today's problem or those that come up six months from now as Covid-19 has shown so clearly. The pandemic has likely changed many things forever and we will all need to be thinking ahead to minimize the impact to all citizens living and working in North Bend.
What do you feel the relationship should be between the city council and the public?
Great ideas come from every corner of our city and only our imagination and fears place artificial limits on those ideas.  Government is meant to be a "conversation" with the people we freely choose to represent us. Our Mayor and City Council should be leading us to define and successfully achieve a better future and I firmly believe that the best way forward for our city is to gather knowledge and learn from others and all of our combined experiences.  We must all be better listeners and try to gain a better understanding of differing points of view and not fall into the trap of divisive politics.  The cultivation and implementation of creative ideas and innovations are what makes a good city – a great city.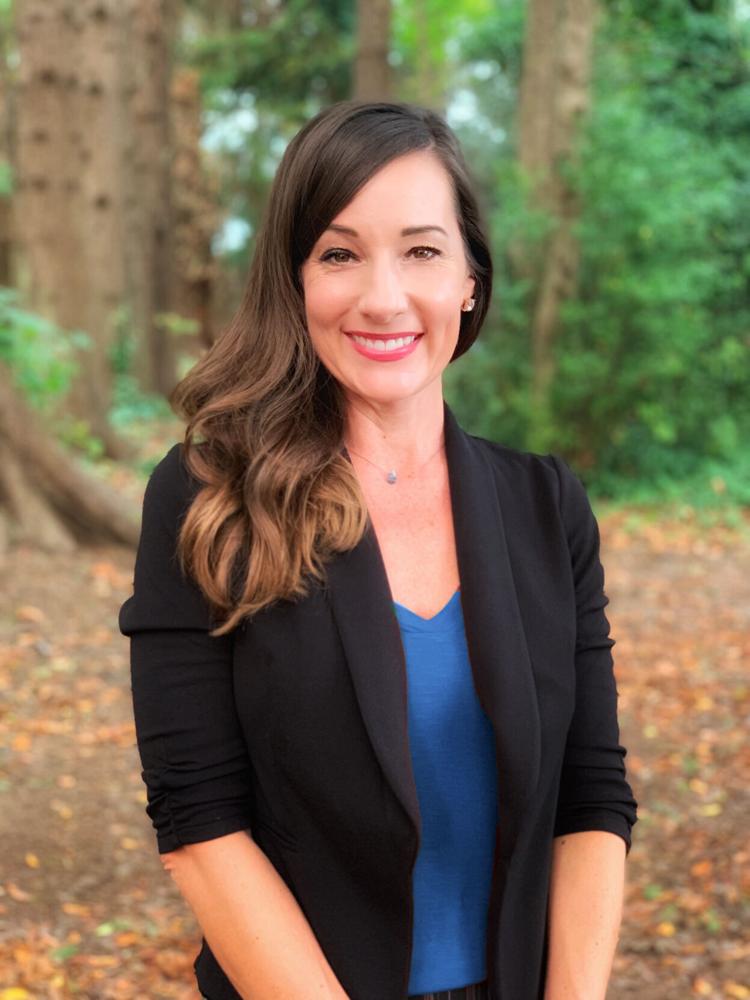 Jessica Engelke
Occupation: Business Professor - Master of Business Degree with an emphasis in Human Resources MBA/HRM
Past political/civic experience: City Councilor 2018 – 2020; Business Professor 11 years; Management and Human Resources Manager over 20 years; CCD Coos and Curry County Executive Board appointed by Coos and Curry County 2015, Current Vice Chair Elect (CCD is a certified Development Company); CO-Chair Bay Area Enterprises (serving since 2015); Community Event Organizer (The Charleston Salmon Run and The Bear Claw's 5K and Heath fair); Bay Area Chamber of Commerce Board Member 7 years, President 2017; Oregon Adventure Coast Community Representative Budget Committee 2020; Southwestern Oregon Community College Senate Budget Committee 2020.
What do you feel are the most important issues facing the city? 1. Budget — Like many other public employers, we are constantly challenged by dwindling or flat revenue streams and rising expenses that are outside of our control.
2. Housing — Lack of workforce housing and affordable housing options for all people in our community.
3. Economics — The need for good, family wage jobs.
4. Communications — Perception of transparency.
How would you try to address those issues?
1. Budget — I will identify opportunities to reduce the City's budget in ways that would have the least impact to citizens. I will look for ways to be more efficient and explore potential revenue streams. The City's budget process needs to be re-examined and the Mayor and council need to create more accessible opportunities for direct input from our citizens. I would look to implement quarterly meetings as opposed to annual budget meetings to maintain a better line of sight.
2. Housing — Everyone in our community should have access to affordable housing.  Everyone needs a home as a baseline. We have a significant homelessness issue. In addition, there are many families and individuals struggling to maintain their housing here. I am committed to addressing these difficult challenges by exploring development opportunities that give us all a chance to get ahead and working with The North Bend Housing Authority.
3. Economics Development — I want to help sustain our local businesses that are the backbone of our community while working to attract new investors. Coos Bay and North Bend have a number of economic development tools, which are critical in attracting new development. The Bay Area Enterprise Zone, our Urban Renewal Areas, and Foreign Trade Zone No. 132 are all tools that we can enlist to entice future development in our area.  North Bend's geographic location and history make us a true gem on Oregon's coast, and a great candidate for future development.  Our history is steeped in natural resources-based industry. We are now working to transition into greater sustainability and look toward our collective future.  I want to lead us into a new, prosperous, cohesive, and sustainable era.
4. Communication — I will actively seek additional methods to enhance the budget process.  Citizen involvement is key in establishing a fair and balanced budget. Recognizing that citizens have multiple ways in which they prefer to communicate, I will establish a weekly newsletter covering City updates, and branch out on all social media platforms. In addition, I will initiate a monthly "Coffee with The Mayor" and work with local media to participate in guest editorials. I will continue to use Social media and look for ways to expand that in all city departments.
What would you like to accomplish if elected? Better Communications and Trust - I relate to all generations and will keep a pulse of what is happening in the community. I will work to understand what people want now and moving into the future.
Diversity - The council has lacked significant diversification in age and gender for years. The previous council represented one dimension of our community. As Mayor, I will seek to broaden that reach to ensure that all citizens are represented. I am also committed to looking for opportunities for greater citizen involvement in our local governmental process, and I would implement methods to ensure that all of these voices have an opportunity to be heard and have input and contribution in the future of our city.
Long Term Budget Planning - We need to sustainably manage the City's budget in a way that protects the interests of our citizens while ensuring that the basic needs of our community are met. I will ensure the budget is sustainable for more than a year.  I will not simply make one-time cuts that give the illusion of balancing the budget while really
just kicking the can down the road. I will work with citizens to prioritize the city services that are important to them.
Economic Development - I will develop a work group to explore the 1998 Waterfront Development Plan to evaluate the scope of work and look for ways to move the plan forward with using urban renewal dollars and public private partnerships.
How should the city address the current COVID-19/economic crisis? The city needs to support small businesses and work with CCD, A certified Development Company. As a board member of CCD, I have seen that this organization has been on front lines during the COVID Pandemic, providing direct financial support to many businesses that did not receive any federal funds. CCD/State of Oregon COVID-19 Emergency Business Assistance Grant Program has already successfully deployed approximately $560,000 in grants to date.  Businesses who received grants in Round 1-3 will receive an additional grant in Round 4 through a Supplemental Application process. I will connect businesses to Southern Oregon Workforce Investment Board and Business Oregon for PPE supplies. The city can help businesses look for ways essential workers are safe while making sure businesses are open.
What do you feel the relationship should be between the city council and the public? The Mayor and City Council should work to understand what people want now and for their future.  These roles should focus on the best interests of the citizens of North Bend, and how we can collectively move our community forward. This relationship should be a positive, with trust and respect as a baseline, while providing leadership and direction for the City.