COQUILLE — Coos County Area Transit (CCAT) is one step closer to forming its own governing body and becoming a non-taxing transportation district.
Last week, Coos County Commissioners voted to approve an order, 19-01-004L, initiating the formation of the transportation district after all seven cities located within the county declared their interest in joining.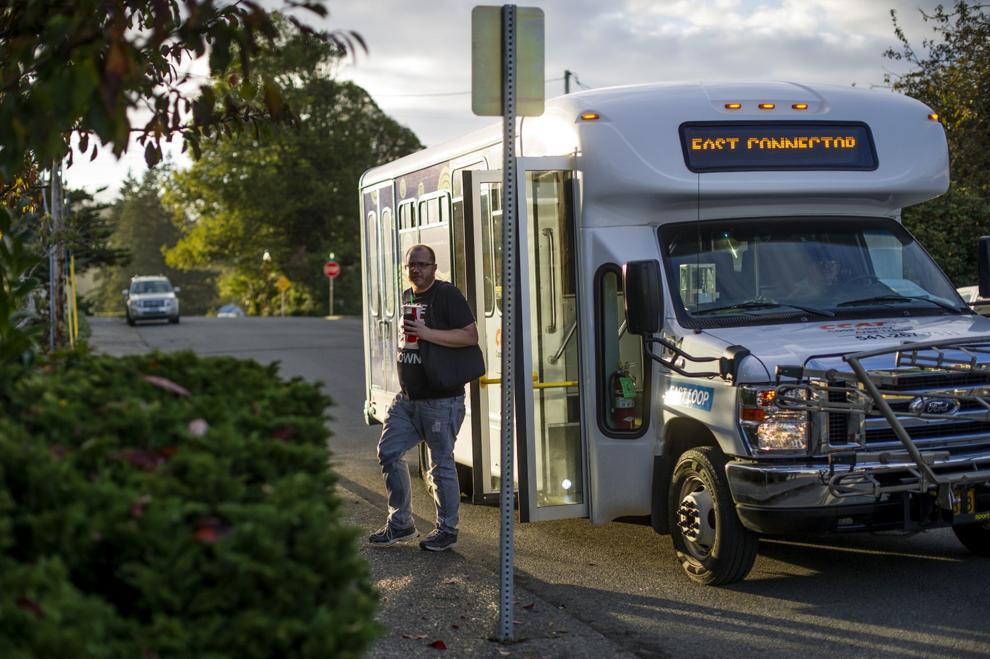 CCAT Changes
Vaughn Klier steps off the east loop Coos County Area Transit bus Oct. 23 at Anderson Avenue and South 9th Street in Coos Bay. 
The new formation would grant CCAT the authority to form its own board of directors' independent from the Coos County Commissioners which would take on tasks overseeing CCAT's operations.
"The Board believes that this new structure will increase administrative efficiency in the management of state and federal grant money," said the order.
Now that the order has passed, the county will host two public hearings on the matter, the first being scheduled for March 19 at the commissioners' regularly scheduled board meeting in Coquille.
"The transportation district proposed by this order is to be funded entirely by state and federal transportation grants," said the order.
No election will take place for the board unless a written request for an election is filed by or at the final hearing. Coos County residents will have the option to elect board members at the next available election either in May or November.
CCAT manager Sergio Gamino also proposed a possible name change at last week's meeting as a way to further the organization's rebranding efforts and move away from any negative stigmas attached to the transportation service. Bay Area Transportation District was a name Gamino said was suggested to him as a possibility.  
Commissioners Melissa Cribbins and John Sweet were hesitant to support that particular name change because of their concerns with its exclusion to other cities outside the Bay Area including Coquille and Myrtle Point. Commissioner Bob Main also responded he had not been aware of any particular stigmas attached to CCAT.
The name will remain the same for now, but might change down the road as the new district completes its transition.