COOS COUNTY — Coos Forest Protective Agency announced Tuesday that Friday will be the end of the unregulated burning season and the beginning of fire season for Coos, Curry and Douglas counties.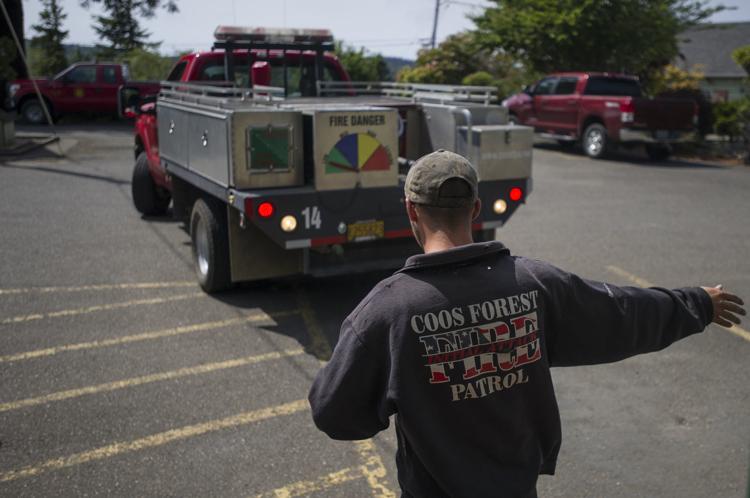 With the intense fire season Oregon faced last summer, many fire districts are trying to be as vigilant as possible.
"We're about a month ahead of where we should be fuel condition wise. That's been a common thing that other districts are noticing too. We normally get good rain in May and early June. We're into June now and I can't remember the last day we had a good few days of rain. We're setting up for an early curing of everything," Jeff Chase with Coos Forest Protective Agency said.
Fire season activates restrictions on both public and industrial forest use on all public, private, county, state, and Bureau of Land Management lands.
Burning of debris piles and the use of burn barrels will be prohibited until fire season comes to a close.
Under Oregon law, the use of tracer ammunition and exploding targets is prohibited during fire season, as well as the use of sky lanterns.
Anyone cutting firewood must have an 8-ounce or larger fire extinguisher and a shovel. Power saws must be equipped with an approved spark arrester screen, and a fire watch must be done after use.
Industrial fire regulations will also go into effect. Industrial Fire Precaution Level 1 prohibits smoking while working on or traveling through an industrial operation. Specified fire tools and suppression equipment must be maintained on all operations. A fire watch is also required on all industrial operation sites.
"We look at the different fuels out there. The quarter to one inch fuels is where your fires will start and there curing out fast along with larger fuels which make fires difficult to bring back under control," Chase said.
Residents living within incorporated cities like Coos Bay and North Bend can still burn. Both departments urge citizens who are burning to exercise caution. Burning should only be done during the day, and an adult should always be present. Water or a fire extinguisher should be handy. North Bend does require residents to obtain a free permit before they burn.
"Fire season is a little different for us in Coos Bay. We're a city fire department and the city of Coos Bay is exempt from the county's fire rules or closures," Coos Bay Fire Chief Mark Anderson said.
There is a lot more moisture in the bay cities that allows for less stringent fire regulations. Marine layers keep potential fuels damp, and more difficult to burn.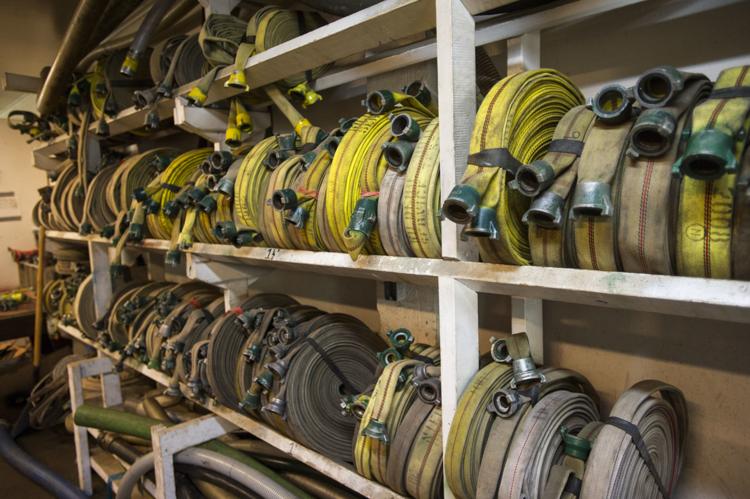 "It's a good thing for us, because we don't have a whole lot of high risk for wildland fires and brush fires. That doesn't mean we don't have any risk. The warmer it is and the windier it is light fuels like grasses can catch on fire. We always encourage people to use extreme caution," Anderson said.
On Tuesday Sen. Ron Wyden, D-Ore. was assured by interim Forest Service Chief Vicki Christiansen that there would be enough air tankers to fight fires this year. Rep. Peter Fazio, D-Ore., was also instrumental in pushing the Forest Service to strengthen it's aerial firefighting resources.
"It looks like we're going to have some real challenges in Oregon this summer," Wyden said. "In my state, as was the case in many places, we felt we didn't have enough tankers last summer. Lives are on the line, lives that sometimes can be affected by hours, not even days."
Earlier this year, Wyden was instrumental in passing a bill to end Fire Borrowing. The bipartisan bill allows wildfires to be considered natural disasters, which are paid for through emergency organizations like the Federal Emergency Management Agency.
Previously the United States Forest Service would have to borrow money out of non fire related accounts to fight wildfires. This legislation will free up more than $20 billion over the next 10 years for the Forest Service. Money that the Forest Service can use to fund things like more tankers, among other things.