SOUTH COAST — With Election Day right around the corner, The World reached out to all the candidates running for office along the South Coast to learn more about their experience, priorities and plans if elected.
Over the past few weeks, The World sent candidates a questionnaire which some answered via email and others over the phone. Some of the answers have been edited for length and clarity. The full-length questionnaires can be found on The World's website.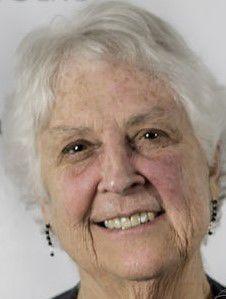 Linda McCollum
Age: No answer submitted.
Years in the area: No answer submitted.
Occupation: No answer submitted.
Past political/civic experience: No answer submitted. (McCollum is currently the mayor of Reedsport.)
What do you feel are the most important issues facing the city?
One of our most important issues is the repair of the levee, even for those who don't live in the area protected by the levee lack of certification could affect all Reedsport.  As with many cities we have an aging infrastructure in need of repairs and replacement. 
How would you try to address these issues?
We have received a FEMA grant for levee repairs and need to find more grants to help.  This is a hugely expensive project and we need all the help we can get.  The infrastructure needs to be gradually replaced, which is again an expensive undertaking.
What would you like to accomplish if elected?
If elected this would be my fourth term, and I feel our city is in a better place, but improving a city is a slow process and I would like to see the downtown continue to improve.  We have had some setbacks but I have a positive feeling about the people who have businesses and hope to bring more new business to our city.
How should the city address the current COVID-19/economic crisis?
By providing our citizens with the information needed to receive all the help that is available.  To follow all the guidelines to insure we are not spreading the disease.
What do you feel the relationship should be between the mayor and the public?
Open, honest and available.  No matter where the mayor is that person represents our city.  I have listened to concerned citizens in the grocery store, restaurants and social gatherings.