COQUILLE — Dozens of families and friends filled the Coquille Community Building on Thursday to celebrate and cheer their loved ones at the 2019 Winter Lakes School graduation ceremony in Coquille.
The ceremony featured a number of student and staff speakers who not only shared their personal experiences, but also offered words of encouragement to the 81 students who make up this year's graduating class.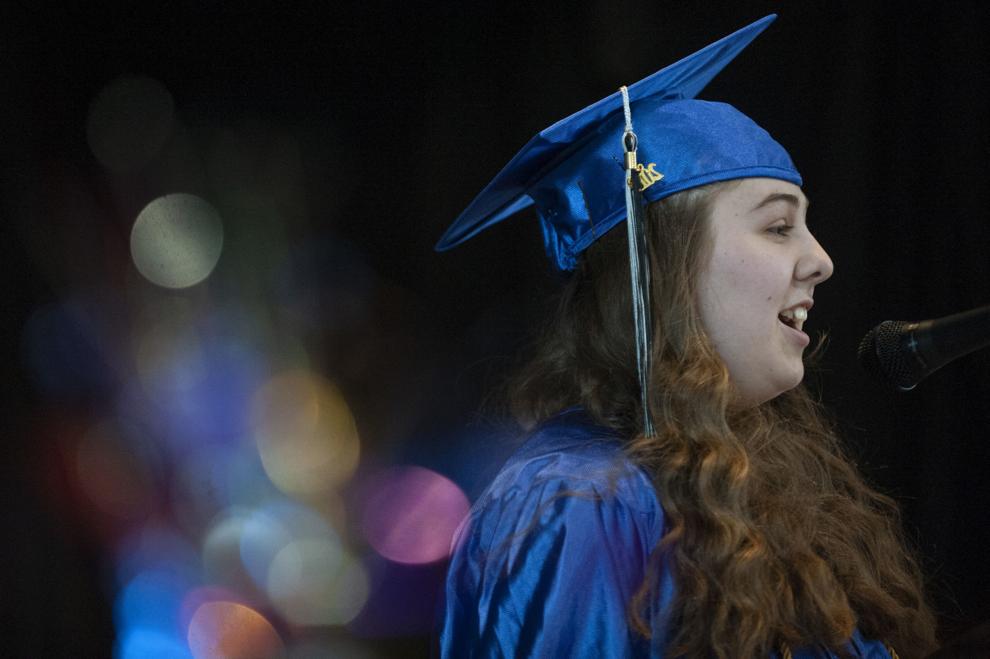 Winter Lakes Graduation
Trinity Burton, named a Student of Distinction, gives a speech Thursday during the Winter Lakes School graduation ceremony at the Coquille Com…
That group included Trinity Burton, a student of distinction, who in her speech said she wanted to highlight the importance of persevering through hard times and not letting others put you down.
Burton was recently awarded a $5,000 college scholarship and named the 2019 Oregon Youth of the Year by the Boys & Girls Clubs of America.
She said she plans on continuing her education by attending Southwestern Oregon Community College and later Oregon State University to pursue a degree in either education or science.
"I'm excited and ready to take the next step," said Burton.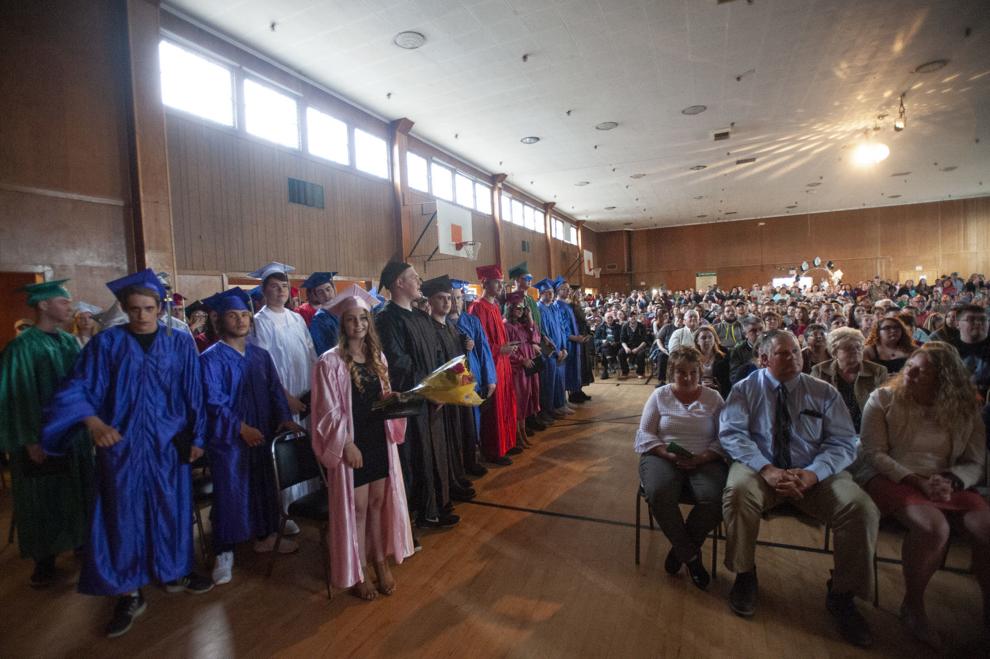 Winter Lakes Graduation
Friends and family fill the Coquille Community Building as during the Winter Lakes School commencement ceremony Thursday in Coquille.
Salutatorian Kestrel Etienne said she's also looking forward to what's next and pursing her career goals of becoming a cosmetologist and relocating to Medford after graduation.
"I was surprised when I heard I got salutatorian," said Etienne. "It's so important to get a good education and not give up."