COOS BAY — An exercise in boatbuilding is giving a group of Coos Bay seventh-graders a lesson in engineering, design, oceanography and more.
Sunset Middle School received a 5-foot, unmanned sailboat to assemble, decorate, name and track once it's launched.
Sunset fifth grade teacher Nick Krissie originally requested the boat from the Oregon Coast STEM Hub, one of six regional hubs statewide that focuses on the STEM fields: science, technology, engineering and math. Seventh grade teacher Andrew Giniger knew it would be a perfect fit for his survey class.
"We've designed cars, rockets, airplanes," he said. "This is our new focus. I know nothing about boats, but I do know physics."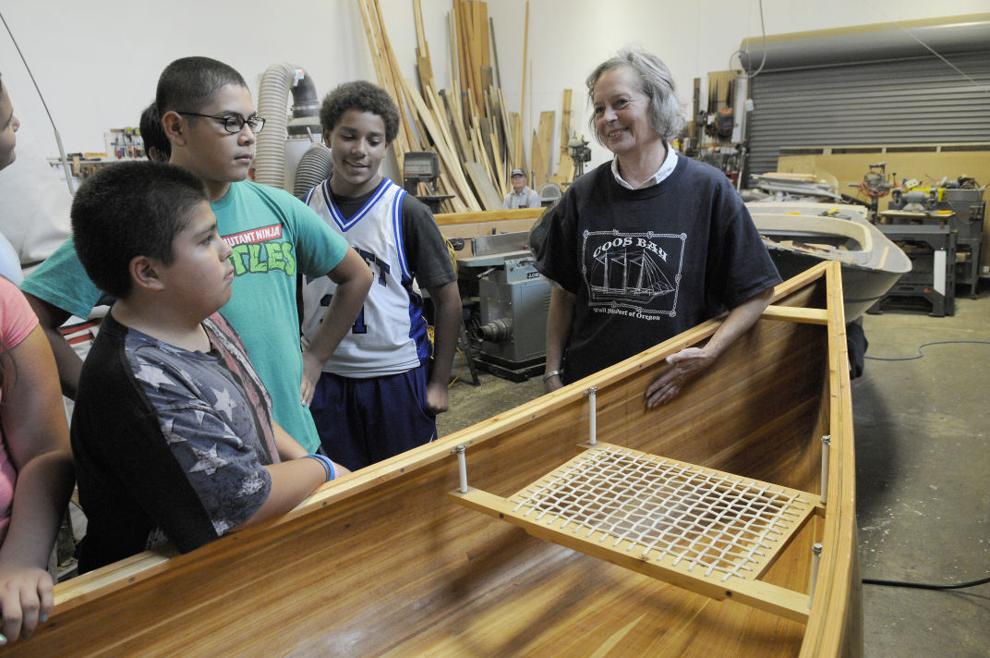 Teaching isn't Giniger's first career. After receiving his engineering degree, he worked in the aerospace industry for more than 20 years. At Sunset, his survey class revolves around engineering — "that's what I know," he said.
There's a lot of lessons in this experience: buoyancy, currents, mapping, etc.
Giniger's students will design and construct the boat, while there will be a schoolwide competition to name it. Then, the National Oceanic and Atmospheric Administration (NOAA) will take it to the equator and launch it into the Pacific Ocean. A GPS beacon will let Giniger's students track the boat's movement.
"We will hope that it'll land in some foreign land," he said. "It will probably land in Hawaii or Japan."
His class is planning on putting instructions in a watertight container in the boat for whomever finds it to contact them. He also wants to throw in a Sunset-themed T-shirt and anecdotes about the school.
"It's almost like a time capsule," he said.
On Thursday, the kids walked to the Coos Bay Boat Building Center to chat with the volunteers. They checked out boats in various stages of completion to get ideas for their own.
This isn't the first Oregon school to participate in this project. Waldport High students just launched their boat, Phyxis, about a week ago. To track its movement, go here.
"There's a chance it could go down, if we don't build it correctly or if there's really rough seas," Giniger said.