COOS BAY — Blossom Gulch Elementary students are saving lives.
For a second consecutive year, the school participated in Jump Rope for Heart. The initiative raises money for the American Heart Association, in particular to fund research for more non-invasive heart surgeries.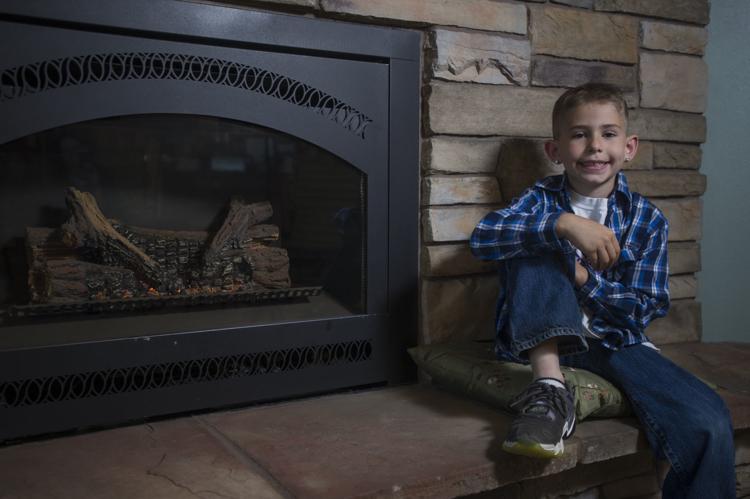 When school board member James LaBine heard about it this year, it was from his eight-year-old son, Warren.
"He is passionate about anything dealing with hearts," LaBine said.
The reason is because Warren has already had two open heart surgeries, having been born with a pulmonary stenosis. This means doctors had to stretch one of his heart valves in order for him to get oxygenated blood. In his case, the valve was stretched too far, which resulted in his second surgery to suture the valve and give it elasticity.
"He will go in for another open heart surgery in the next year or two to get a Melody valve," LaBine said. "After that, they may have to replace the Melody valve every five years."
The LaBine family is hopeful those future surgeries won't be as intrusive, but instead use a procedure where doctors can reach Warren's heart through an artery in his leg.
The fundraiser encouraged students to visit local businesses to ask for pledges in exchange for the kids to stay away from surgery drinks for a day or to do a set number of jump ropes a day.
"It's cool because it keeps kids active and focuses them on exercising the heart and keeping healthy," LaBine said.
Students at Blossom Gulch raised $4,437 last year, but more than doubled that this year with a total of $9,273.
"Because of their hard work, we received $800 from the American Heart Association for physical education equipment," wrote Jeremy West in an email to The World. West is the physical education teacher for Blossom Gulch and the catalyst behind the fundraiser.
Not only that, but West wrote that the Prefontaine Cardiovascular Clinic also donated $1,000 to the elementary school for the student efforts to lead healthy lifestyles.
Warren LaBine brought in the most pledges in his second grade class, as well as the entire school, with $2,263. Following him was first grader Lydia Hageman with $509, then third grader Mirabelle Goodrich with $501, and finally kindergartener Madison Brammer with $225.
"The kids worked on this for a month and a half," James LaBine said. "They will do this again next year. Warren's goal is to try and double what he did this year, and he did it all by himself. I just drove him."
Warren can be followed on a Facebook page that Marshfield High School made for him, called "We love Warren." There people can follow his progress as he undergoes surgeries and advocates for children with congenital heart defects.