COOS COUNTY — Drinking and discussing weighty political problems often go hand-in-hand, usually in a crowded bar.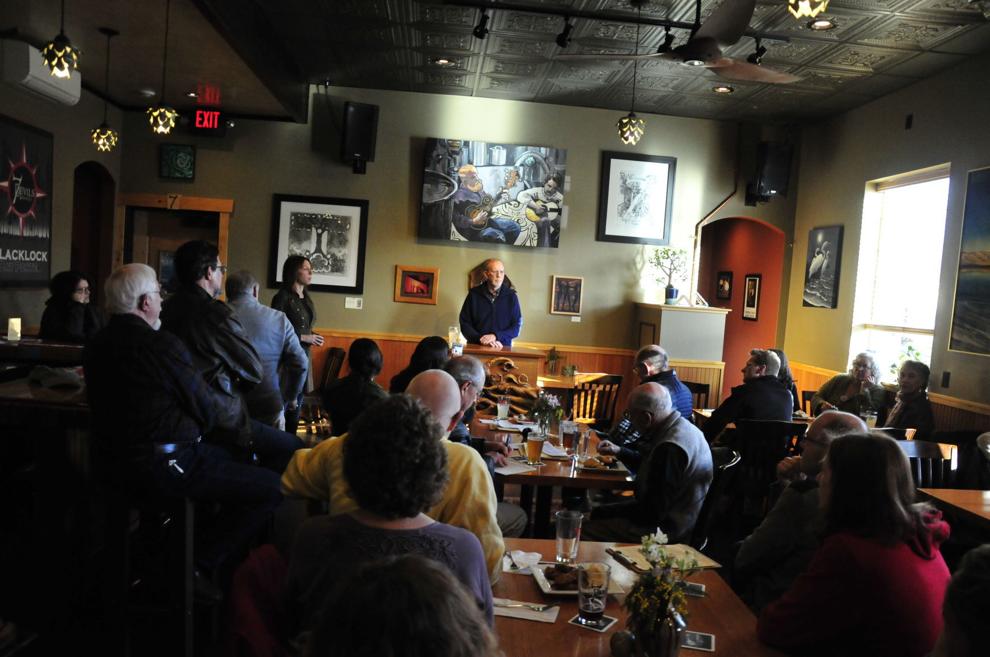 Taking advantage of this age-old trend is Shannon Souza, co-founder of Drinking Civilly. To push together the voices of community members onto a platform that local politicians may hear more, she has begun the once-a-month meeting at 7 Devils Brewing Co.
"It all started with the national movement called 'Drinking Liberally,'" Souza told The World. "It was where people got together with liberals, but when I started launching a chapter here I realized that wouldn't do us any good. We need all sides of the story and to get everyone here together because no meaningful solutions to any challenge will come from one side or the other."
Drinking Civilly calls for people to pick a topic of discussion each month, then bring ideas and insight to the problem. Not only does it give people a platform to be heard, but offers education on local programs already in place dealing with many of these issues.
The meetings are moderated by a Confederated Tribe judge, who keeps things calm and makes sure everyone has a chance to speak at least once if they wish.
"All of these topics have local impacts and we invite all viewpoints to speak up," Souza said. "So far we've talked about everything from gun safety to homelessness."
The meetings are held every second Sunday of the month at 7 Devils from 4 p.m. to 6 p.m. The most recent meeting, which took place over the weekend, included a crowded room with people eating and drinking and talking first about their frustrations with the homeless issue and then possible solutions.
"This is our seventh month, so our seventh meeting, and so far we've had successful conversations that led to document statements and facts on each side of these topics," Souza said. "We have time for discussion while people mingle afterward while I articulate on paper what participants said. I put each point or solution on the walls while people are given three dots to stick on which ones they think is the highest priority or of greatest concern."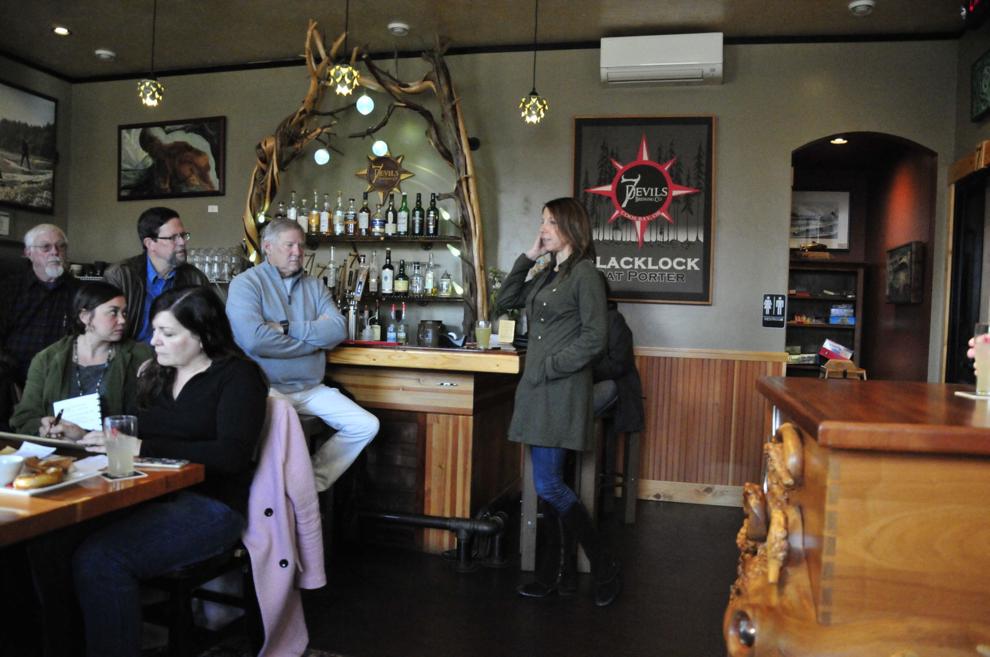 When all is said and done, Souza tabulates the votes and then posts it online. People can get the information by visiting their Facebook page "Drinking Civilly" or by signing up at the meetings for email follow-ups.
"We post it for our elected leaders to see it online, to see what people are saying about these issues and what they think," Souza said. "We've been knocking at the door to get local politicians to notice this."
At the recent Sunday meeting, Coos Bay City Councilman Drew Farmer was in attendance.
"My concept is something like the League of Women Voters, to get people talking," Souza said. "When we do this at libraries there's a self-selecting group but when we are here drinking and standing around the fire pit, these topics come up anyway like at the pubs in old England. Might as well do these meetings where people are, where people can buy a pint of cider and have dinner while taking part in important discussions."
The next meeting is March 11 at 7 Devils starting at 4 p.m.