COOS BAY — A Coos Bay police officer Saturday, attempting to stop a man driving a black Chevrolet Tahoe in the Motel 6 parking lot, was lead on a short pursuit.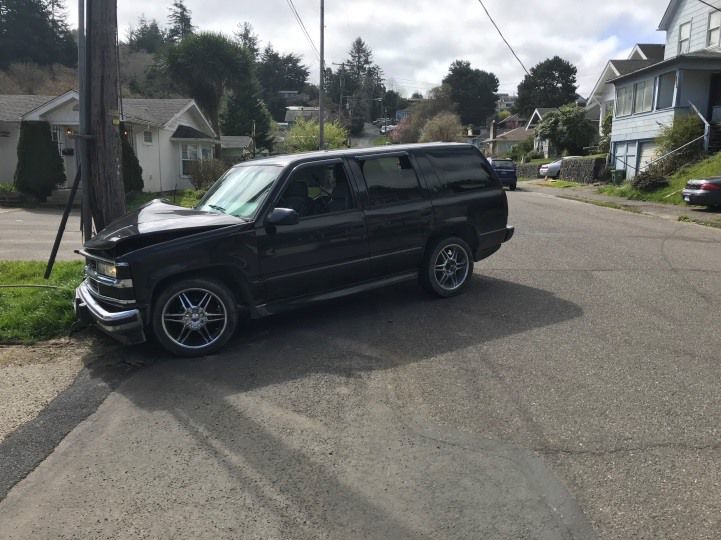 About 11:40 a.m., the driver of the Tahoe, Richard A. Luck, fled the stop shortly after the officer made contact with him. Thanks to helpful citizens, the officer was able to locate where Luck went after leaving the parking lot. Luck made it about five blocks from Motel 6 before crashing into a power pole owned by PP&L in the 1200 block of North Eighth Street. Luck ran from the vehicle seconds before the officer arrived. Officers captured him as he was trying to flee about a block away.
During the investigation, a firearm was recovered in the roadway on the route that Luck had driven. It is believed that Luck threw this firearm from the vehicle as he fled. Luck was also found to be in possession of methamphetamine. He was arrested and taken to the Coos County Jail on pending charges of eluding, reckless driving, felon in possession of a firearm, first degree criminal mischief, unlawful possession of methamphetamine and parole violation.
As a result of the crash, the power pole had to be replaced due to the damage it sustained. There was also damage to a couple homes which had their electrical mast ripped from the home when the pole was struck. Thousands of dollars in property damage was sustained and customers in the area were without power for most of the day while crews replaced the pole.