COOS BAY – On March 20, 2015, 4-month-old Dillian Bowman was brought to Bay Area Hospital with a severe brain injury.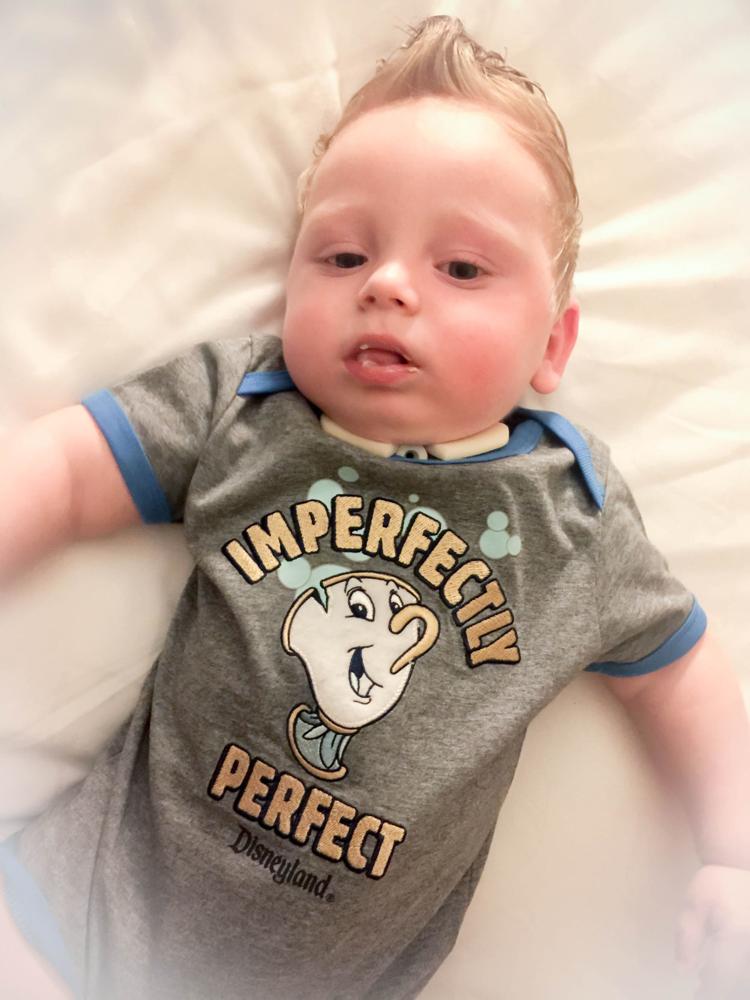 That injury was the result of being allegedly abused by his biological father.
Those injuries took his life in July 2017.
Now he may finally get justice.
Michael Bowman was indicted by a grand jury for manslaughter in the first degree, manslaughter in the second degree and criminal mistreatment in the first degree.
Dillian Bowman's biological mother, Christine Bush, also has been charged with criminal mistreatment in the first degree.
"The child in question, Dillian Bowman Gray ... was transferred to Doernbecher Children's Hospital in Portland in 2015," said Paul Frasier, Coos County's district attorney. "Doctors determined there he was the victim of abusive head trauma. He was in a vegetative state and his prognosis was not good."
The investigation into the abuse began back in 2015.
"Frankly (doctors) were saying he was going to eventually succumb to his injuries," Frasier remembered.
Because of that, Fasier said they decided to wait on pursuing charges. If they had tried to charge Bowman and Bush back in 2015, it would have only been for assault.
"If the child would later die, it would create potential issues if we could go back and prosecute for the death," he said. "We made a conscious decision to wait and see what would happen with the child."
When Dillian was released from the hospital a month later, he was placed into the foster system in Coos County where the Gray family took him in. They adopted him a month before he died.
Of course, when the Gray family began fostering him, they weren't sure if he would ever recover from his injuries. As reported by The World last year, after Dillian came into their home, doctors discovered that he was cortically blind and deaf, meaning the signals would stop at his brain stem.
"It was like having a television that can't plug in," Christina Gray described in a previous interview. "The eyes and brain and ears worked, but weren't connecting. He was near vegetative. He didn't roll over, had no cognitive movement or progression. His quality of life was limited. He didn't smile, didn't laugh."
The Gray family wanted Dillian to have a legacy after he died and continue to work on building a special needs park in his name.
However, after his death, an autopsy was done to verify the findings that the doctors in Portland described. That autopsy determined cause of death as abusive head trauma.
"We worked hard on the case for a while and took it to grand jury on March 20," Fraiser said. "The indictment was returned on March 20 for both of the biological parents."
Frasier had information that Bowman and Bush were in Curry County a week before the grand jury. He tried to put eyes on them, but was not successful.
"When the indictment came down on the 20th, the court gave arrest warrants for both of them," he said. "Curry County found both in the Brookings area. They were arrested within two or three days."
Bowman and Bush now sit in the Coos County Jail. Bowman's bail is $1 million, while Bush's bail is set at $25,000.
"If Bowman is convicted, because right now both are presumed innocent still, manslaughter in the first degree has a mandatory sentence of 120 months," Frasier said. "Manslaughter in the second degree is 75 months on mandatory minimum sentence. The criminal mistreatment charge is governed by sentencing guidelines. What he gets there depends on his criminal record."
Updates to follow as the story progresses.