COOS BAY — Two local veterans — Kevin Haagen and Joshua McGonagle — decided after their military service was over to serve the Coos Bay community as firefighters.
Haagen served in the U.S. Army from August 1989 to August 1993 and in the National Guard from August 1993 to December 2002. He joined the Coos Bay Fire Department in March 2002.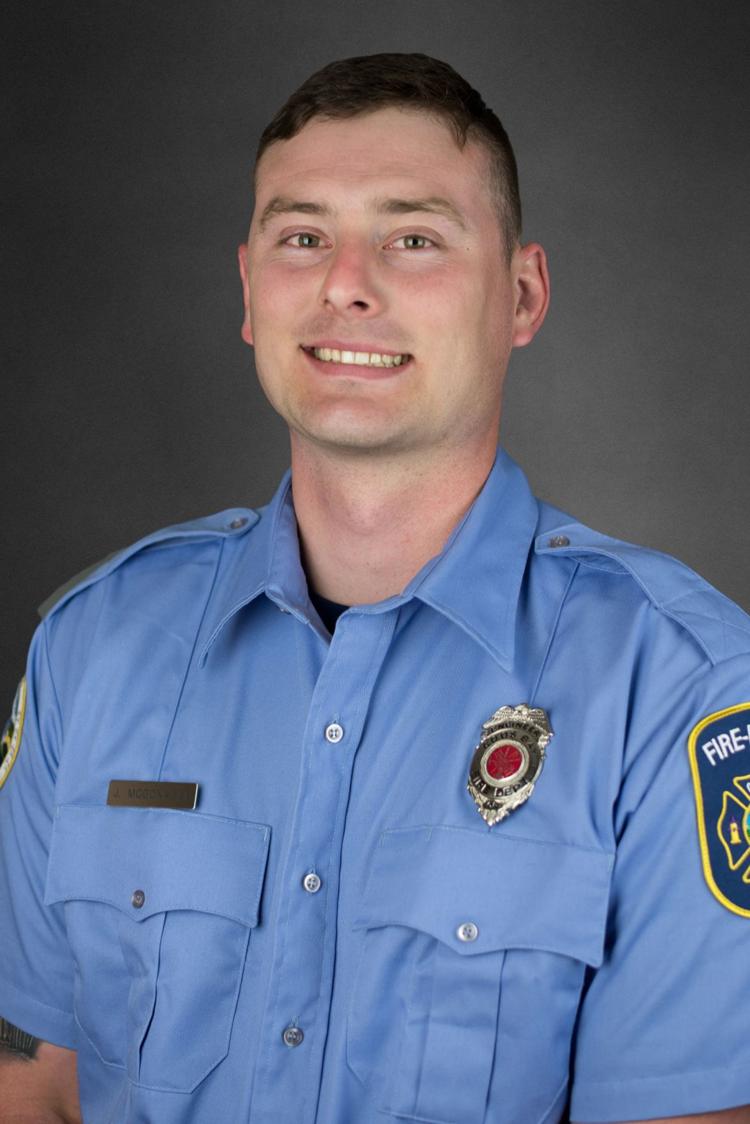 When Haagen was active duty in the Army, he was a track vehicle repair man, repairing tanks and other track vehicles.
"I got out of out of active duty after four years, and then went in the Guard for nine years. I was a mechanic for the first few years, and then changed to an infantry scout," Haagen said.
Haagen's stepfather is a volunteer firefighter in Coquille. While working for his stepfather's company, he was convinced by another volunteer to get into firefighting and realized it was something he really enjoyed.
McGonagle joined the Army in 2011, and was hired by Coos Bay Fire Department as a firefighter engineer this June.
"I was a combat medic with an infantry unit ... I've deployed twice to Afghanistan," McGonagle said.
When McGonagle had a year left on his contract with the Army, he decided he would look into being a firefighter.
"I just started calling fire departments, and I got hooked up with a guy at Medford Fire Department. He's been like a mentor to me ever since. Once I got out I did a couple of ride-alongs with him, and he showed me what I needed to do to work on doing this as a career," McGonagle said.