COOS COUNTY — Changes in world recycling markets that began in January have caused Coos County to cut down contamination in its recycling by 85 percent.
In just two months of stricter regulations, Coos County has cut the amount of garbage contamination in its recycling by 85 percent.
"It's unbelievable. It really is amazing … the residential side of things are totally acceptable at this point. We have a few things that are left in the bins that aren't recyclable, but people are getting the hint," Waste Connections site manager Bill Richardson said.
Cleaner recycling materials have opened up new market opportunities in countries like India and Vietnam. In some cases recyclables have become clean enough to be sold in domestic markets.
According to Richardson Waste Connections has started selling corrugated cardboard from Coos County as well as other areas to Georgia Pacific in Toledo, Oregon.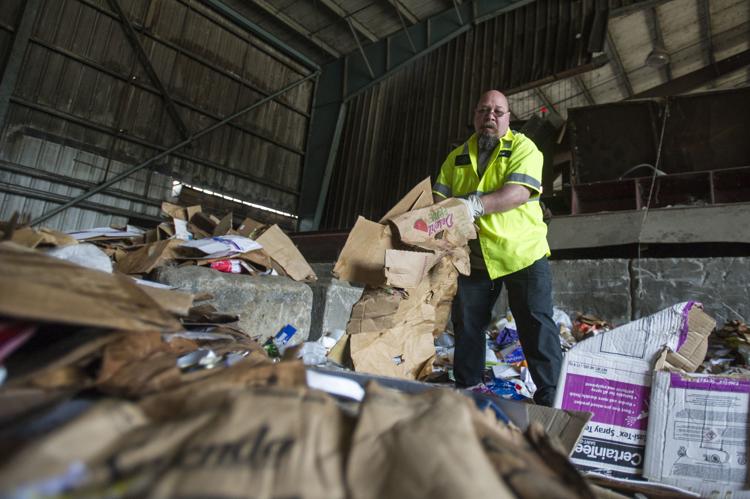 "They're still trying to work on domestic markets for the papers and plastics, but that's kind of in the works so nothing's really happened with that at this point," Richardson said.
China announced a few months ago that it would be regulating the amount of contamination allowed in recyclable products starting this year. The initial proposal was that loads could not be over three percent contaminated by garbage. That later fell to 0.3 percent and has since risen to 0.5 percent because China has had trouble finding material clean enough to meet their regulations.
Waste Connections notified all of its customers of the changes through filers in the mail, and began leaving behind contaminated recycling in people's bins when they went to pick it up.
Folks were unhappy about the changes at first. Waste Connection received many angry phone calls from people whose recycling was not picked up because it didn't meet new standards.
In just two months of stricter regulations, Coos County has significantly cut the amount of garbage contamination in its recycling.
"The phone calls have gone way down. People are really starting to get it," Richardson said.
The problem that Waste Connections continues to have is with large commercial recycling bins used by businesses and apartment complexes.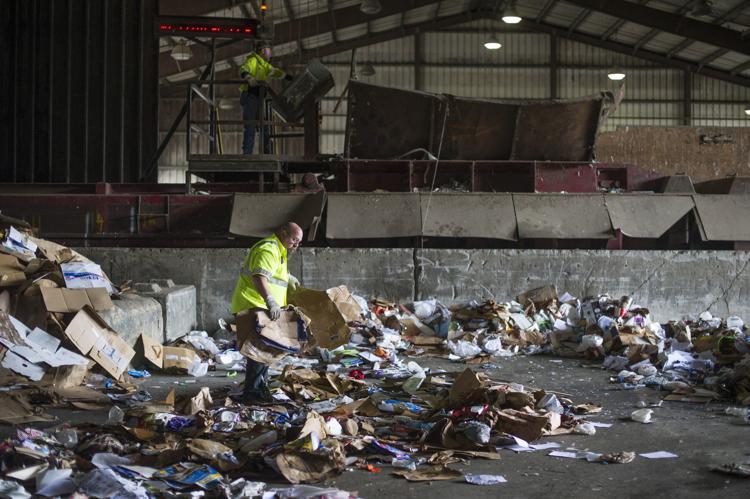 "Residential has been going really well. The commercial side of things is not. The commercial front load containers are continuing to have contamination," Richardson said.
Many local businesses have been complaining to Waste Connections that they are not responsible for the garbage that ends up in their recycle bins. Saying that people often throw bags of garbage in their bins at night when the bins aren't being monitored.
"People are going either at night or on the weekends and putting their unrecyclable materials into these commercial bins. The other problem we're having is basically apartment buildings, multifamily residentials, and trailer parks. It's because there's nobody watching them," Richardson said.
According to Richardson these large bins have been relabeled with the new regulations, but that hasn't helped.
If businesses and apartment buildings can't comply Waste Connections will begin charging them to pick up the loads as garbage.
"We're going to give them a few weeks and if they can't get this any cleaner then we're going to have to charge it as trash because we're going to have to throw it away. It's going to contaminate the whole load and we don't want that any more than anyone does," Richardson said.