CHARLESTON — The 2018 Charleston Seafood, Beer and Wine Festival celebrated its 28th year this weekend at the Charleston Marina featuring over dozens of vendors from around the region.
The annual event led by the Charleston Volunteer Firefighter's Association is a big boost for the area's local economy and a chance for visitors to get a closer look into what the community has to offer.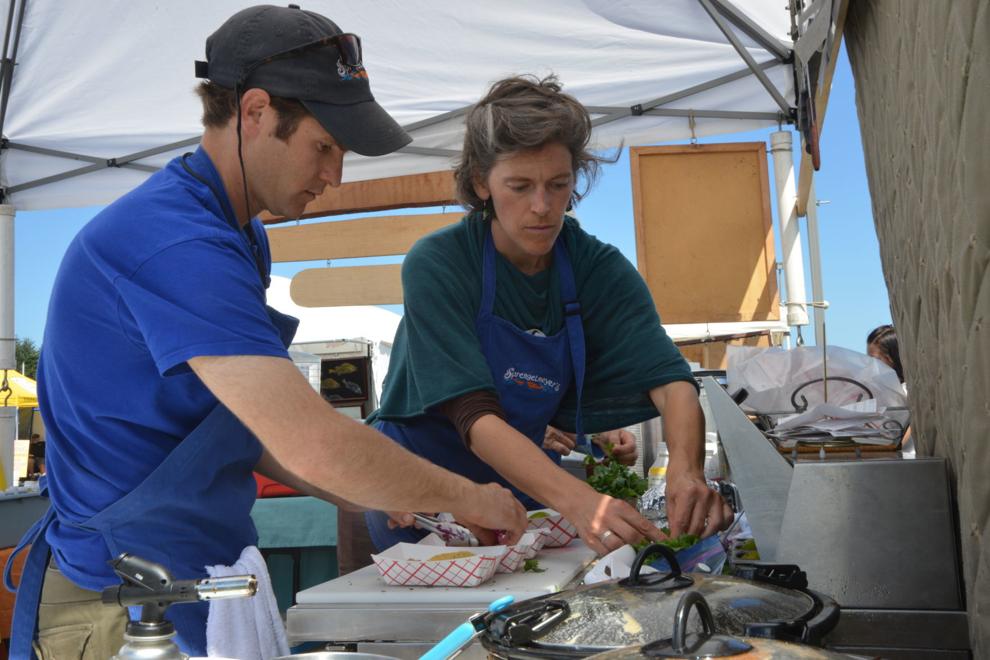 Firefighter and EMT engineer with Charleston Fire and Rescue, Tina Powers, has been involved with the festival for about 10 years. For Powers, she said the event is about coming together as a community and enjoying good food and good company. It was also a good venue for its department to do some fundraising, which they did by selling homemade clam chowder.
"The money we raise will go toward the firefighters association which buys safety tools and equipment that is above our standard budget," said Powers. "Last year we got five protective jackets and this year we got thermal imaging cameras."
In total, the festival showcased about 40 vendors and regional craft beer and wines from companies throughout the Pacific Northwest. Among those selling was Justina Perez of Peruvian Arts and Crafts, who has made her presence known throughout the south coast from her frequent appearances at numerous festivals year round.
"I like to work with natural stuff," said Perez. "I work with stones, crystals and natural fibers to make clothes and bags. I also make necklaces which sometimes people bring their own crystals and I'll wrap them myself and put it together."
On the food side, regulars and new-timers alike lined up side-by-side selling a variety of seafood items. Brian Sprengelmeyer of Sprengelmeyer's, a food booth that offers fresh, organic fish tacos and chowder, was among those lined up.
"We're happy to be here," said Sprengelmeyer. "My wife, Evelyn, and I started the business about three years ago and we hope to have a restaurant someday in the future."
The booth is known for its homemade organic corn tortillas and locally-sourced fish including albacore tuna, cod and rockfish. Recently, their menu has grown to now include a gourmet nacho plate and dairy-free fish chowder.
The event also featured an Oregon Department of Fish and Wildlife (ODFW) trout pond for children under the age of 11 to learn how to fish. Antonio Salgado, an ODFW STEP biologist, said the festival is a good spot for them to inform local children and their families of its programs and fishing.
"The idea is to expose little kids to fishing by presenting them with a catch that they can either keep or release them back," said Salgado. "We show them how to set up the rig, the fishing pole, the bait and then how to put it in the water."
The three-day event wrapped up with live music and was co-sponsored with the Oregon International Port of Coos Bay and K-DOCK Radio.