NORTH BEND — Tucked away in a corner of Simpson Heights, right next to Ferry Road Park, sits one of the area's unique architectural marvels.
The structure, officially known as "Pleasant Point," but colloquially referred to as simply "the boat house," for the first time since it was built, has hit the open market.
"A lot of people think it used to be a boat," said Shana Jo Armstrong, the realtor responsible for selling the house. "It's not. It was just constructed to look like a boat."
The 6,000-plus square foot house — listed for $899,000 — equipped with four large bedrooms, three bathrooms, three kitchens, three fire places, a fully-functional bar and an indoor Jacuzzi encased in stained glass is a relic of a bygone era, according to the current owner.
Paris Fish, 66, said the house was built in 1979.
His mother, Jean, designed the house while her friend, Broadway and Hollywood actress Edna Skinner, purchased the property.
"Edna's father used to come out to Oregon to buy timber for his factory back east," Fish explained. "There's a myrtle tree that's still on that property that she and her dad used to sit under and have lunch when they'd visit. Later on, it turned out the little house that was then on the property came up for sale and Edna wanted to buy it, so she did."
According to Fish, his mother and Skinner were known for throwing regular parties that were so extravagant that they became as famous as the home itself.
"There was a lot of action at those parties," Fish said. "They were over the top: 300 people as guests, fully-catered parties with ice sculptures, food flown in from all over."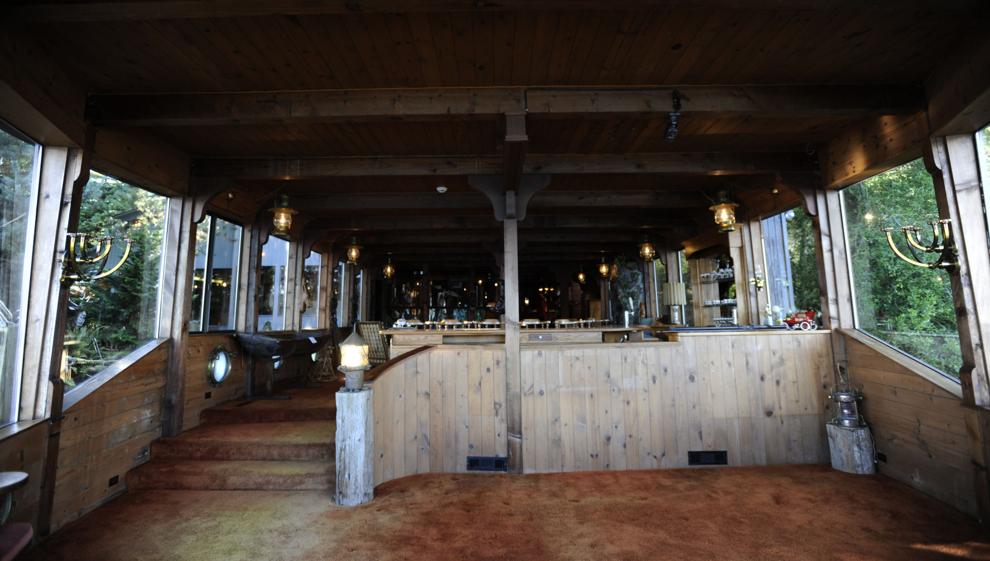 Skinner was best known for her role as Kay Addison in the 1960's television series, "Mr. Ed."
But her career in acting ranged from major roles in the Broadway Musical "Oklahoma" to multiple feature films.
According to Fish, Skinner met his mother sometime early in her career, when Jean Fish was a model for Saks Fifth Avenue.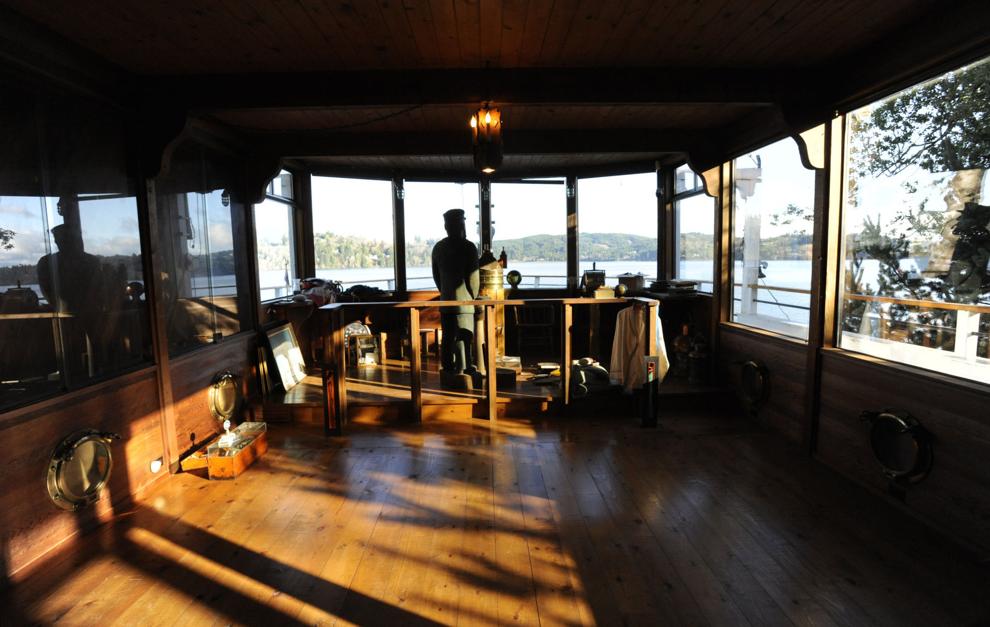 The women originally came to the area together and opened an antique store.
And even now, more than a decade after Skinner's passing, and Jean Fish's departure to Nevada for health reasons, the home is still stuffed with a variety of knickknacks, collectibles and trophies from their travels.
And that's after several estate sales.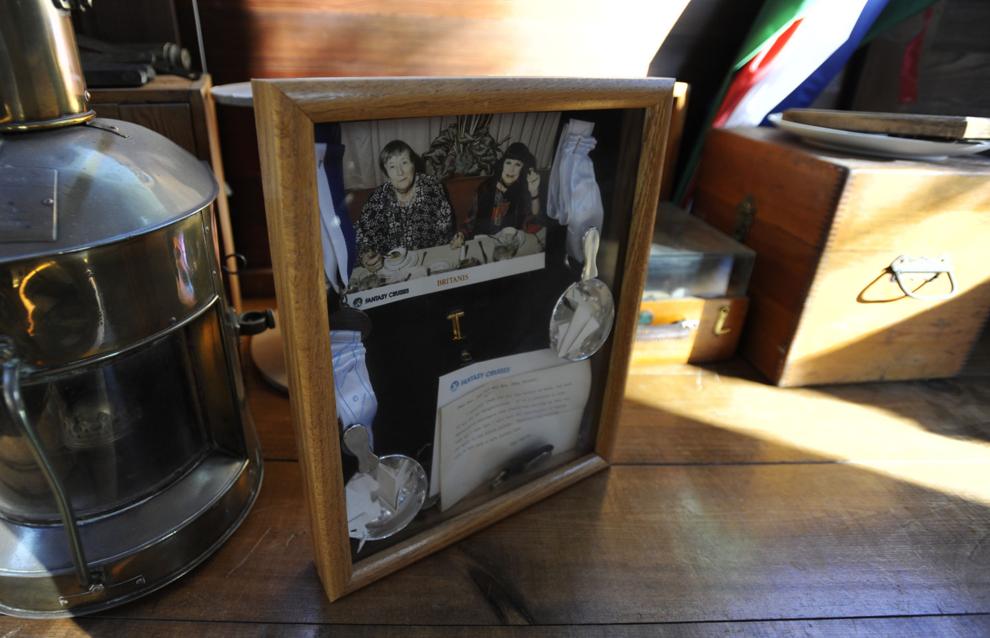 "They had so many antiques and so much furniture you could barely walk in," Armstrong said.
Fish estimated he invested around $250,000 restoring the house before putting it on the market.
With commanding views of the bay and surrounding hillsides, a colorful history and close to a million dollar appraisal value, it remains to be seen just how long it will take for the home to be scooped up by prospective buyers.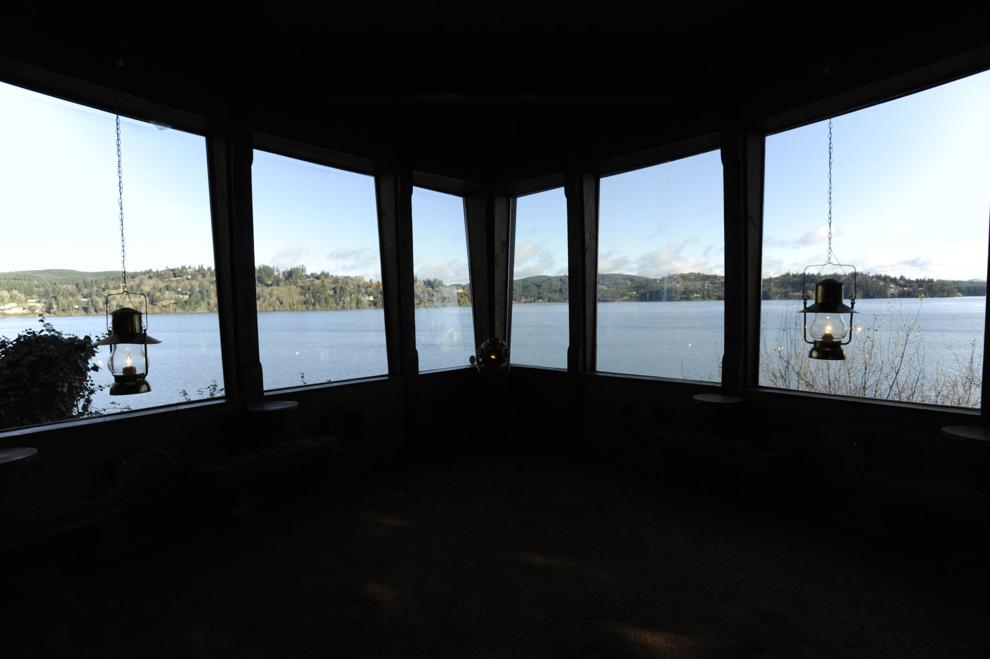 "It's a cool house, no question," Fish said. "I just live too far away with my family to take care of it."
 An open house will be held Saturday, from 1 p.m. to 3 p.m., for those interested in touring the historic location.
The home's address is 1225 Ferry Road.