COOS BAY — Farr's True Value Hardware store is no stranger to adjusting and finding new innovative ways to stay ahead of the times. Recently, the store decided to upgrade its 22,000 square-foot building in Coos Bay to include a new solar electric system. Third generation and co-owner Jay Farr said installing the panels had been on his mind for quite some time, but after receiving an assessment from Coastal Solar Oregon he knew it was time to do it.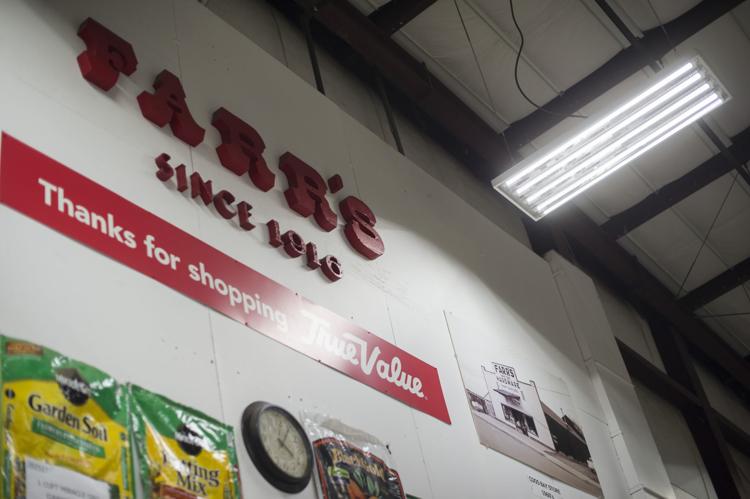 "It's a renewable energy source that doesn't create carbon dioxide," said Farr. "It's going to help in our business because it's going to drop and lower our power bill hopefully to zero."
There are about 210 solar panel modules placed on left side of the roof.  According to Jason Traylor, the owner of Coastal Solar Oregon, the Sunpower 345-watt solar panels are among the highest efficiency modules in the market today and can generate up to 72,000 watts. The panels are under a 25-year warranty which will cover all damages or maintenance issues including defects with the framing or wiring.
"I believe this is the largest privately owned solar panel system in the county," said Traylor. "It may even be the largest around the south coast."
The panels are connected to six inverters set up towards the back of the store. The inverters are tasked with converting DC electricity to AC electricity, which will make the voltage transferred more flexible by allowing it to change directions periodically. The inverters include a daily read outs of how much power each panel collects. The typical lifespan for the panels are roughly around 40 years.
In addition to updating their power grid, Farr mentioned he is in processing of switching all the lighting in and around the store to LED light bulbs. Traylor said they changed about 500 light bulbs throughout the store which took about 36 hours to do over a few days.
Farr's True Value Hardware store has been in business for over 100 years. The family run business focuses on providing top notch customer service and creating an environment where community members can feel welcomed and informed.
Farr said he's always keeping his eyes open on what they can do to improve the business and will continue making the store a success.