COOS BAY — Within seconds of entering the Van Tassel Nursery & Garden Design store on 599 N. Broadway, a small, cheerful voice can be heard approaching customers as they walk in. A voice that is instantly welcoming and quick to assist those looking for help. It's a voice that belongs to 5-year-old Echo Van Tassel, who is helping her parents out with their newly, acquired nursery.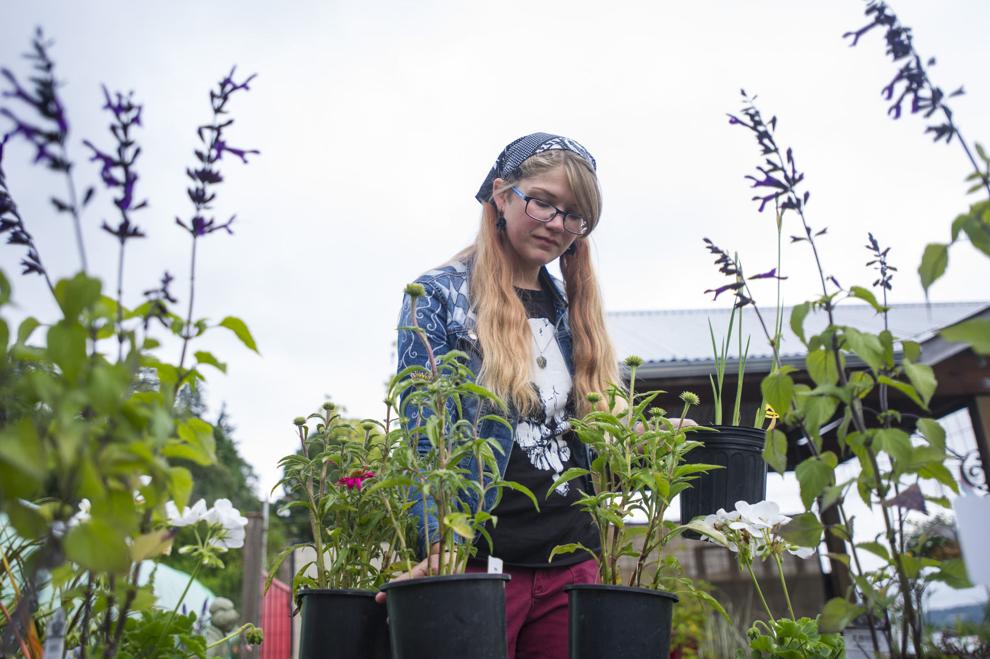 Van Tassel's Nursery
Shayla Van Tassel arranges plants Wednesday at Van Tassel Nursery & Garden Design in Coos Bay. Shayla and her husband, Brent, purchased th…
Coos Bay residents and co-owners Brent and Shayla Van Tassel purchased the nursery, formerly known as Garden Elements, about a month ago and have since expanded on its plant varieties and services. The store now features several types of shrubs, flowers, pond plants, succulents and fruit trees.
"We try to keep a wide variety of flowers, herbs and plants," said Shayla. "I try my best to pay attention to what people ask for and keep those in mind when it's time to order."
According to Shayla, that includes showcasing a new selection of hops and vegetables. The nursery also carries a range of herbs including lemongrass, oregano and catnip, which they have in their greenhouse.
Along, with the plants, the store also offers a variety of garden sculptures, stepping stones and water fountains as well as gardening supplies and fertilizer.
"Eventually, we'd like to expand on the gift shop that we have," said Shayla. "We want to include more local artists and even do live music here."
Growing up in Coquille on a blueberry farm, Shayla said she always loved being outside and growing all kinds of crops. Her husband and business partner, Brent, also grew up in the same type of environment.
"He wants to help teach others how to be self-sustainable," said Shayla. "He usually deals with helping people plant their gardens and helping them figure out how to grow their own food. He also works on yard maintenance and landscaping."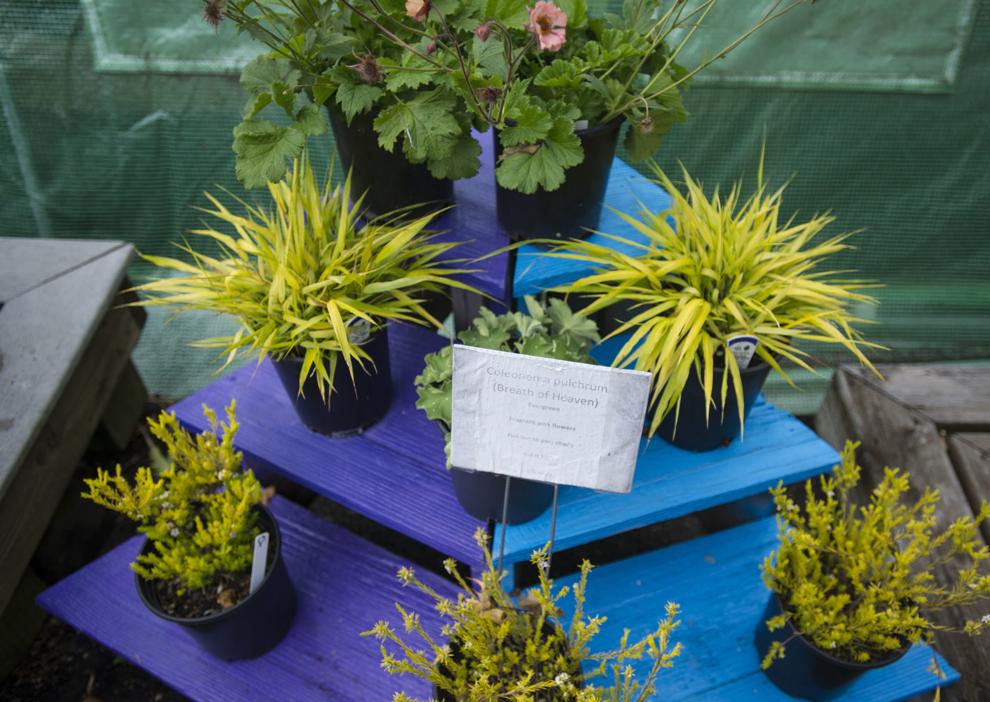 Van Tassel's Nursery
Plants displayed Wednesday at Van Tassel Nursery & Garden Design in Coos Bay.
In the near future, Shayla said they hope to host their own gardening classes and workshops and rise within the community as a reliable resource.
"At the beginning it was stressful, but it's also been really good," said Shayla. "I don't know if I would be able to do this without the support of my family and having my husband and daughter around has been great."