COOS BAY — The Jordan Cove Energy Project is almost moving in slow-motion, as delays and permit extensions push forecasts for its launch farther and farther into the future.
After receiving its final environmental impact statement Sept. 30 — a huge milestone for the liquefied natural gas project — federal and state processes have skidded to a near halt. The Federal Energy Regulatory Commission was expected to issue a Record of Decision before the end of 2015, but that didn't happen.
Comment periods and deadlines on other state permits have been extended or renewed. Work on the Community Enhancement Plan has been stalled in negotiations since October.
Art Berman, a petroleum and energy industry expert, was pessimistic a year ago when he spoke to The World about Jordan Cove's prospects. Now, if possible, he's even more so.
"I guess, in a word, things have gotten a lot worse," he said.
The market is oversaturated, Berman said, particularly in Asia — Jordan Cove LNG's destination.
"So the infinite growth and demand that people think is out there just doesn't seem to be there," he said. "I mean, the economy of the world is not great. The expansion in Asia has at best slowed down and at worst really slowed down. Plus, they've got plenty of LNG already and Japan has re-thought its strategy on shutting down its nuclear facilities, so some of those are coming back."
The delays Jordan Cove has experienced of late — a missing Record of Decision, extended comment periods on state permits, restarting another process for a DEQ water quality permit, renewing land use permits with Coos County, and continuing negotiations on the Community Enhancement Plan — all point to the project being a bad idea, Berman said.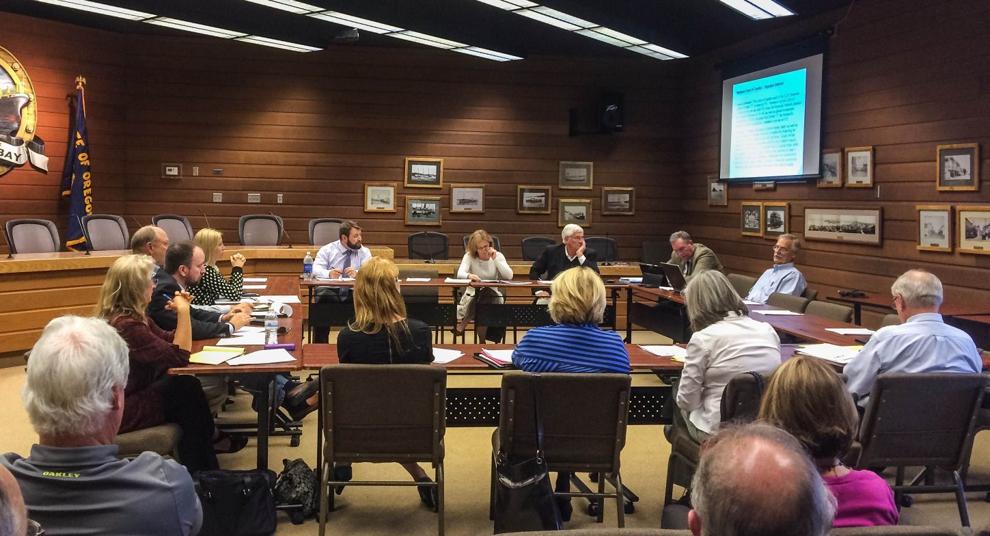 But during a conference call Dec. 7, Veresen CEO Dan Althoff remained optimistic. Veresen is Jordan Cove's Canada-based parent company.
"Clearly this has taken longer than we like, but it's a big project with a lot of moving parts and I'm very pleased with the ... progress that we are making, so stay tuned here," Althoff said.
And in reality, Berman said, the project likely won't have any problem getting its Record of Decision from FERC.
"FERC is pretty much a rubber-stamp organization, and I don't mean that in a negative way," he said. "But if you look at the way FERC does business — first of all, they're funded by the very companies that they supposedly regulate, so if they want to keep operating, they're dependent on approving projects to get the revenue that they need to carry on."
According to FERC's 2016 Congressional Performance Budget Request, "The Federal Energy Regulatory Commission ... recovers the full cost of its operations through annual charges and filing fees assessed on the industries it regulates as authorized by the Federal Power Act (FPA) and the Omnibus Budget Reconciliation Act of 1986."
And in that document, one of FERC's objectives is to "foster economic and environmental benefits for the nation through approval of natural gas and hydropower projects."
Both sides irked by delays, processes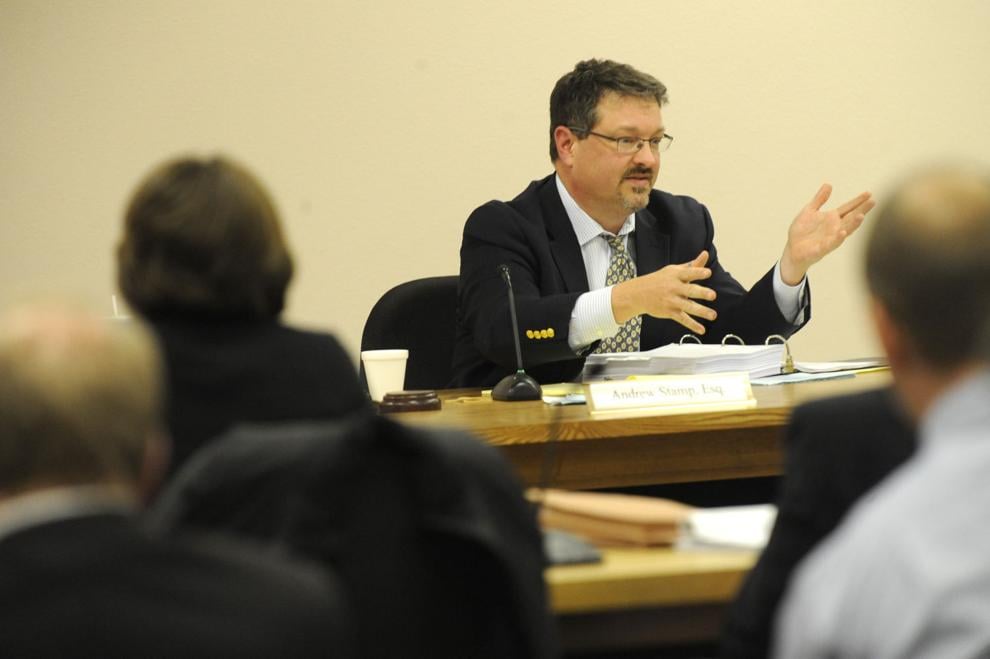 At a Coos County land use hearing Dec. 18, Perkins-Coie land use attorney Seth King reiterated what's been repeated by countless state officials throughout the process: The criteria are straightforward. "There's not a lot of discretion to exercise there."
That day, hearings officer Andrew Stamp described himself as a horse with blinders. He, and others making decisions and recommendations, repeat time and again that they're focused on specific criteria related to their application. At every hearing, though, supporters and opponents both try to rip the blinders off: Look at the effects of this project as a whole, they say. Look at public need, look at cumulative impact. Many have said the same to FERC, and while their scope is broader at the federal level, they still follow specific criteria.
Berman's assessment of FERC, that it approves projects that meet all of the requirements, can be extended to state agencies. As long as Jordan Cove meets the criteria for each permit, it gets the permit. That specificity has infuriated those opposed to the project who speak at hearings. Most criticize the project as a whole, commenting on negative local, national and global impacts. But every time, the hearings officer or state official has to shut them down: If the comment doesn't reference specific criteria related to this specific application, it's irrelevant.
But the same goes for the proponents. Their comments are often just as broad, but in the opposite direction. Stamp put it bluntly at the December hearing, that many of the supporters' comments he heard were "generally kind of irrelevant."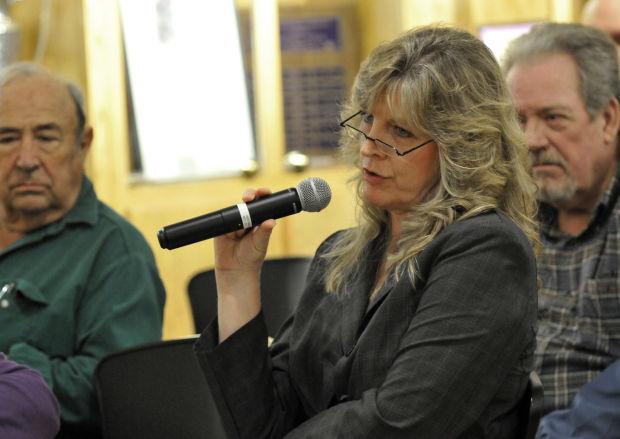 The specificity that the decision-makers look for again and again comes from a few opponents such as Jody McCaffree and Katy Eymann. They come to these hearings prepared with statistics, data, legal precedent, photos, presentations. They file mountains of written testimony on top of their oral comments.
And they ask for comment period extensions, which are often granted — another delay for Jordan Cove.
But for the layperson, the resident who's interested in the process but doesn't have hours to devote to research and developing intricate testimony, it's disheartening. Stamp admitted the processes are often complicated enough that "the layperson needs an attorney to make sense of it."
Some of Berman's clients — much like organized anti-LNG efforts in Oregon — are focused on throwing roadblocks in the energy company's path, such as extensive public comment and lawsuits.
"But again, what FERC is going to look at are not the economics," Berman said. "That's not their problem. Their problem is regulatory.
"If you look at the history of these things, they approve far more export projects than have ever been built. It's not their responsibility to assess the economic feasibility. That's the investors' problem."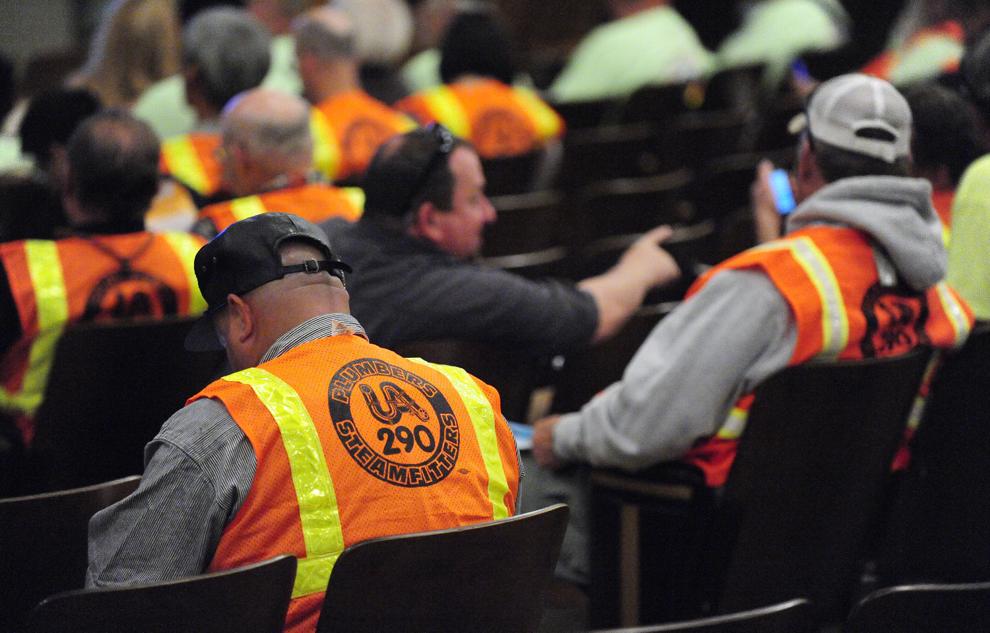 During last month's conference call, Althoff said Veresen wants all of Jordan Cove's volume to be contracted before making a final investment decision, which is tentatively expected in late 2016.
"... The end of first quarter (2016) will give us a lot more understanding of when we've got these off-take agreements and when we're able to really start to hammer out what 2016's going to look like," he said.
"We continue to make good progress on filing ... for an off-take agreement with an anchor tenant and expect to be able to announce something within a few months."
Meaning nothing's final.
Jordan Cove is constantly contrasted with facilities proposed or existing on the Gulf Coast. For one, most out east are already built, while Jordan Cove is a greenfield.
And the others have contracts in place.
Their customers, in Europe, want U.S. LNG not for its price, but to diversify.
"They're willing to pay a premium, if you will, in order to have diversity in supply," Berman said. "But they're (Asian markets) not going to be willing to have diversity of supply for double the cost."
If and when Jordan Cove gets the notice to proceed from FERC, work will kick into high gear, said Jordan Cove representative Donna Nichols at a Nov. 30 South Coast Community Foundation meeting.
"There's a timeline to get this project, and if they don't get it done, contractors will be paying a penalty," she said. "I don't think they're looking at five years, six years, seven years. I think they're looking at four, five years. When that project gets let, they're going to hold the contractors' feet to the fire."
Until then, we wait.
Editor's note: This story previously stated Barbara Gimlin was an opponent. Gimlin clarified that she commented on the record as a neutral party at the Dec. 18 land use hearing.