Oregon's fishing great for everyone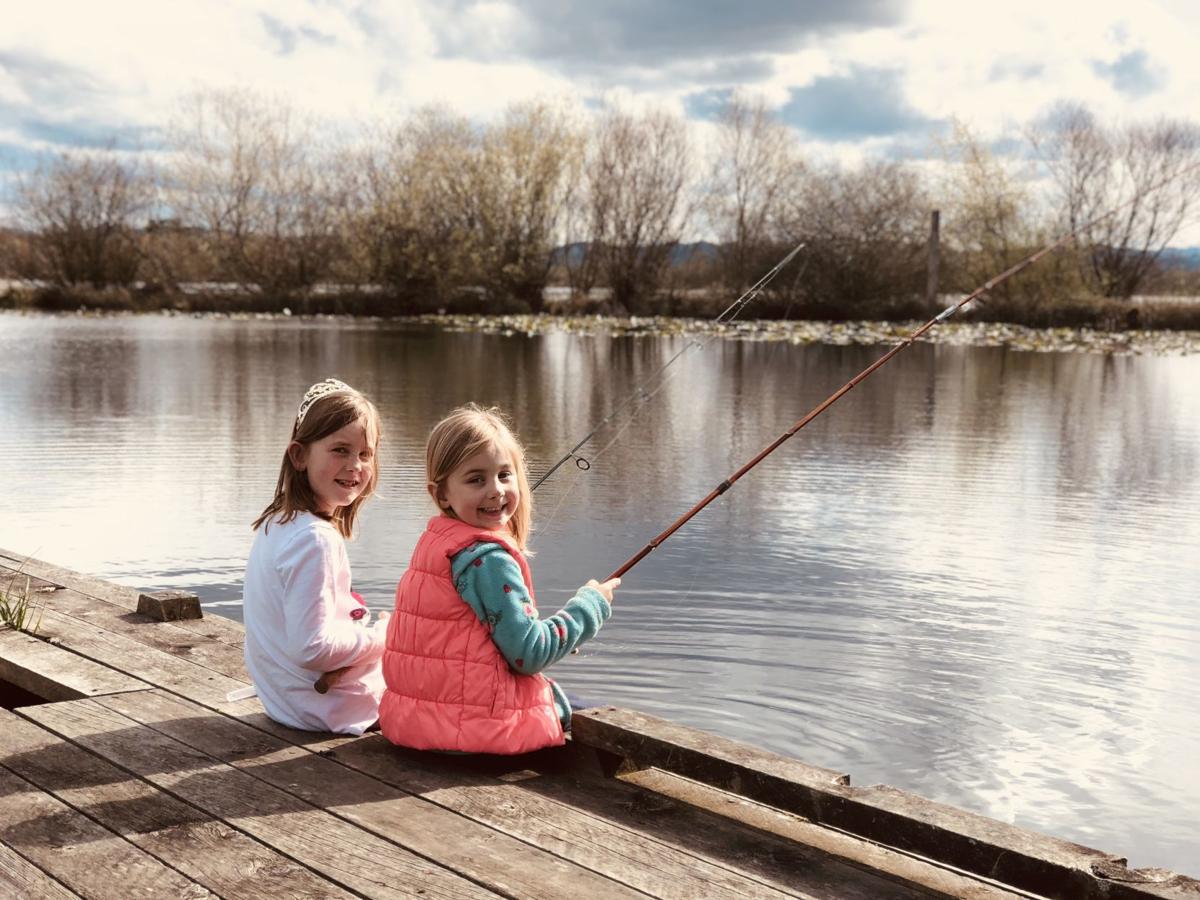 I hope you have enjoyed our week of sunshine and stellar weather. Along with nice terrestrial weather we have had a good run of fishable ocean with a ton of lingcod and rockfish coming through here lately. The 40 fathom deep water lingcod fishery that has been so amazing this year is poised to shut down the end of March. This is nothing to be alarmed about as it always shuts down this time of year and re-opens in October. Keep in mind there are still a lot of ling to be caught inside the 40 fathom line all year long so don't despair, our season is just getting started!
Perch remains good to very good on the beaches and some of them should start making their way in to the bays and estuaries up and down the coast pretty soon. For me personally this means tons of kayak fun using light or ultra-light spinning gear. Speaking of bay fishing the rockfish and lingcod bite off the jetties remains excellent and several folks caught limits of crab this past weekend as well. Warm water bass fishing is starting up and folks have been reporting some pretty good catches on Tenmile Lake and some of the smaller surrounding systems. Personally I'm counting the minutes until the Umpqua and Coquille rivers drop and warm up so I can get out and play with the smallmouth that overflow those waters.
I took my little ones out this past Sunday to Johnson Mill Pond just outside of Coquille and we played and fished for hours as the sun beat down on us and warmed our cold winter bones. We didn't catch anything but that's alright because the conversations and imaginations ran wild with my four- and seven-year old telling me stories of how they might catch sharks or muskrats and once we did what we would do with them. We had a couple rod and reel combos with us as we fruitlessly attempted to catch something but the most popular outfit between us was the old cane-pole we used for bass and crappie last summer. We have far more fun with that stick, four feet of fishing line, a ten cent hook and a free worm than I've ever had with two-speed precision machined reels and three hundred dollar fishing poles.
We have an abundance of places here in Oregon; ponds and streams, lakes and rivers. Water everywhere teeming with panfish or bass or crawfish or all of the above and the best part is that when you get down to the nitty-gritty it costs next to nothing to get out and catch these critters. Oregon is a playground perfectly designed for young and old and if we don't start them off young they will miss so many possibilities later in life. You only need to whittle a stick, get a chunk of fishing line and a cheap hook, dig up some worms from your back yard or boulevard in front of your house and grab your kid by the hand and drag them outside for some fun and adventures. Being outdoors gives your little ones opportunities to see and experience things they won't get from an electronic device and you never know, they may even catch a shark or a muskrat.
As summer approaches and ponds and rivers become fishable for the little ones I hope to see you out there.
Rob Gensorek is the owner of Basin Tackle www.basintackle.com in the Charleston Marina and can be reached by phone at (541) 888-FISH, by Facebook at Basin Tackle Charleston, or e-mail at basin_tackle@yahoo.com. Robs fishing reports can be heard daily at 6:20 a.m. and 4:20 p.m. on KRSB Best Country 103 out of Roseburg and his Basin Tackle Outdoor Show can be heard Wednesdays at 3 p.m. on kwro.com. In addition to all this he sometimes actually gets out and catches a fish or two.