COOS BAY - Just doing what he loves, tickling the keys his way, George Whitty has earned himself Grammy Award recognition, four times, for his keyboard prowess.
You may have noticed a beaming Teri Whitty, George's mom, handing out posters around town for George's Return of "A Night at the Egyptian." She's proud of her sons' achievements and rightfully so.
"My brother Brian plays piano quite well and has always been a natural musician, and of course brother Jeff is a Tony Award-winning playwright," said Whitty. 
What got me interested in piano? "I guess I always had a kind of natural aptitude for it, although I never really went for what I considered to be the "powdered wig people" (most "classical" music); my ear was always pulled to what Stevie Wonder was doing, or Billy Preston, or George Duke, people like that. My first "keyboard hero" was the Captain from the Captain and Tenille with SO many keyboards around him; like an arsenal there, and him with his cool hat. Soon enough I figured out that Herbie Hancock also was surrounded by an arsenal of keyboards, but he was a much deeper musician, and once I got into some real jazz (Keith Jarrett, Chick Corea, Herbie, Pat Metheny) it was all over for me! And I set about to buy my first electric keyboard," said Whitty.
"The Woman I am," Chaka Chan's 1992 release set producer keyboardist George Whitty on an award winning streak when he later added awards for sessions with the Brecker Brothers, most recently with Randy Brecker's contemporary jazz recording "34th and Lex." The list of sessions over the past 25 years includes some really big names with contributions on more than 200 CDs.
Sessions you ask? That means because of his reputation with in the musical community he's invited to play. Carlos Santana or Celine Dion ring any bells? Herbie Hancock?  
He won an Emmy Award in 2014 for his musical contribution to daytime's "All My Children." he gets credit for composing soundtracks on award winning films and additionally he's written for hundreds of television shows and films. The extensive list just keeps growing.
Whitty conducts clinics, master classes, and gives lessons and tours all over the world. He doesn't just play he arranges, mixes and masters, edits, optimizes and produces music. Recent projects include a new CD with Herbie Hancock and a double set CD with Gino Vannelli. He just came off a tour from the 2018 Jazz Cruise with the Brecker Brothers Reunion Band. In May Whitty will travel to Europe with David Sanborn and Randy Crawford. He just received a call to work on a musical for great Dolly Parton. Whitty said "a lot of jazz guys have huge respect for Dolly, and other great Country songwriters."
George Whitty, Returns for A Night at the Egyptian at 7 p.m. Saturday, March 31. Joining Whitty on stage is up and coming Shaymus Hanlin who will perform a couple of his signature crooner style songs in addition to a hymn or two in honor of Easter that's Sunday. There won't be any of that Bulldog Pirate rivalry just two guys honoring their hometown roots in Coos Bay and North Bend; George Whitty is a 1980 Marshfield High School graduate and Shaymus Hanlin will graduate next year from North Bend High School.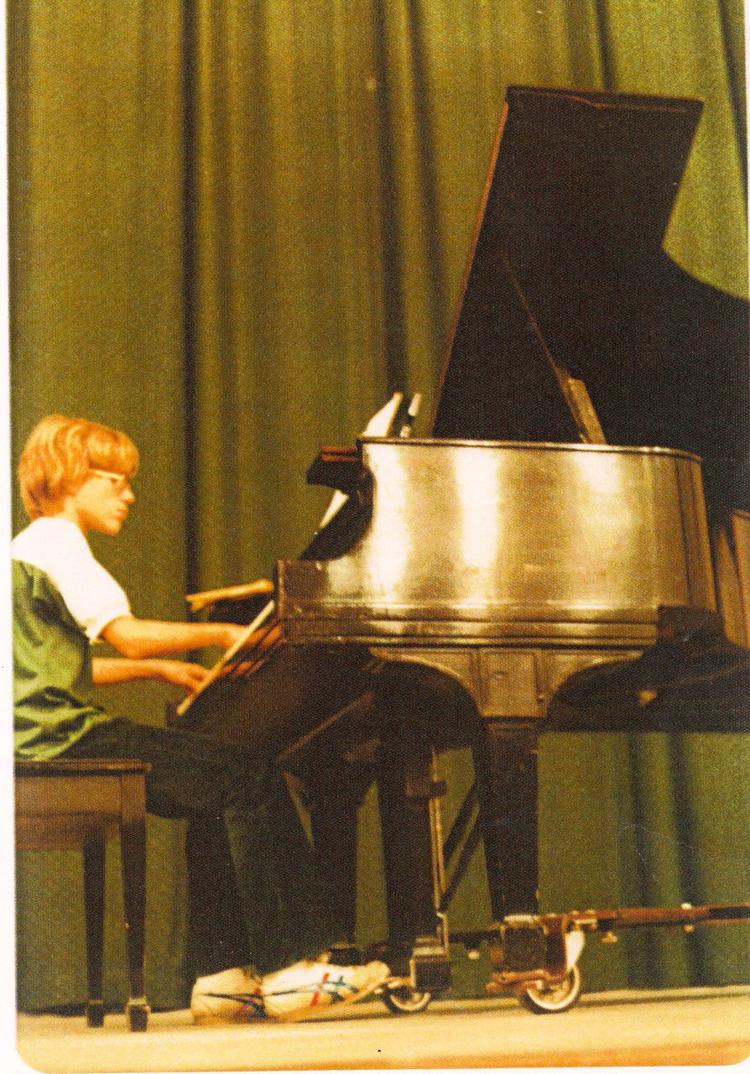 Whitty said, "I'll be playing with an incredible 16-year-old singer from North Bend named Shaymus Hanlin. He's really gifted and poised." He added, "This kid is going places."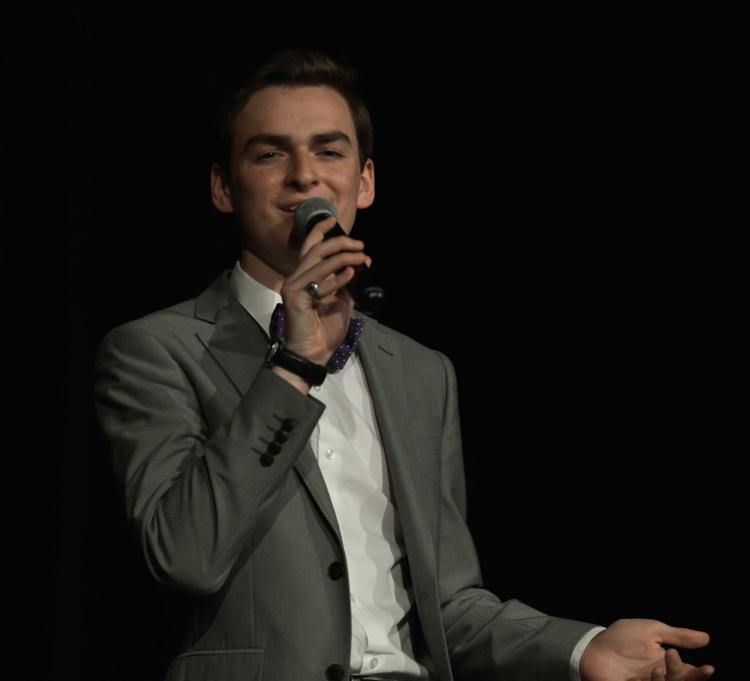 Whitty is welcoming Hanlin onto the path to those places.
Admission is $12 for adults and $7 for students. Advance tickets are available at the Egyptian Theatre box office, Checkerberry's Flowers & Gifts, Books By the Bay, 7 Devils Brewing Co. or online at http://music.gwhitty.com.