Victoria Tierney of Bandon will be starting off the New Year as the featured artist at Gallery By The Bay in North Bend, where her work will be on exhibit for the months of January through February.
A reception in her honor for "The Emerging Goddess Within" will be held 5-7 p.m. Saturday, Jan. 5. An original painting by the artist will be raffled off at 6 p.m. but the winner must be present to win.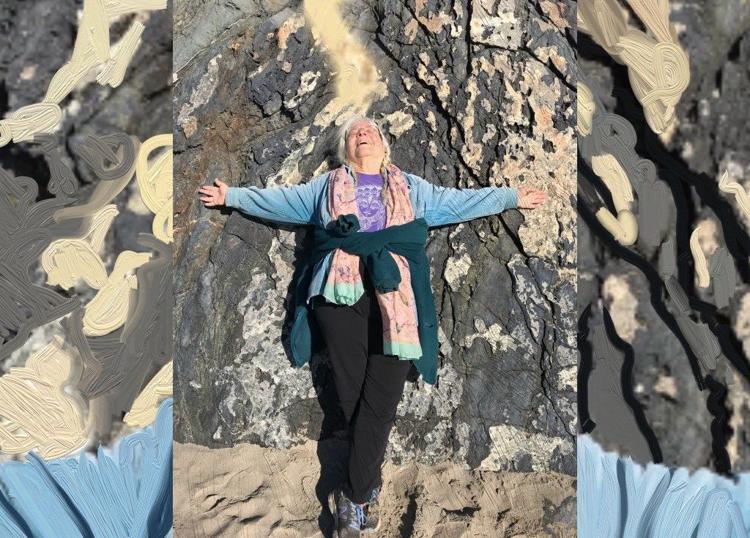 Mark Tierney, Victoria's husband, a guitarist and well-known luthier, will provide music for the event.
Victoria had graduated with a Fine Arts degree 1963 from the University of California, Berkeley and was working as an art director and illustrator in the area.
"I was the advertising artist for Cost Plus Imports in San Francisco during 1964 and 1965. It was my job to draw the merchandise with a crowquill pen dipped in India Ink; very fine-line drawings of baskets, woven garments, glassware, wood cabinetry, pottery, etc. The ads were often a full page containing 10 or 12 small drawings, each inside a black border, kind of like a gallery wall. It was great training! I got paid to sit there every day learning how to draw anything they set before me. I knew that Charles Edmunds (Charles of Charleston) had been a fan of those ads, but just learned last week that Betty Bangs had noticed them also," said Tierney.
At the same time I was living in the San Jose, Calif., working in advertising sales for a publishing group called Suburban Newspapers.
Tierney's line-drawn illustrations of featured items for Cost Plus appeared weekly in the two main San Francisco newspapers, The Examiner and The Chronicle. That was before we did everything on computers.
I didn't know those full-page line drawings for Cost Plus had been by created by Victoria Tierney. That is, until I moved to Coos Bay in 1999 and became involved in the art community here.
Illustration may have been the way Victoria started, but it soon became just one of her numerous avenues of creative expression. Adding to that list, she followed with photography, designing record jackets for recording artists in Los Angeles and becoming a West Coast correspondent for the Village Voice. A venture into little theater and acting brought her the opportunity for costume designing. After moving to Bandon in 1977 she would curate shows in venues from Southern Coos Hospital & Health Center in Bandon from 2000 to 2015, Evergreen Court in North Bend, Coos Art Museum, and others. Her most recent foray into that of curator is a segment of The Printmaking Exhibition at Coos Art Museum which opened Dec. 14, 2018.
Ms. Tierney's contribution to this exhibit at Coos Art Museum defies the tradition of "acceptable" by daring to introduce digital art, originally referred to as computer generated or computer enhanced, as a legitimate art form. She was inspired to bring this out of the shadows when she happened upon a digital app called ARTRAGE, a New Zealand company employing the use of digital imagery. It was there she found artists who were producing very interesting and beautiful work digitally. The eighth show curated for Coos Art Museum is the "Strictly Digital," show. Currently on display, it is the results of her investigations and may be seen in the Mabel Hanson Gallery of Coos Art Museum. This show incorporated the work of five digital artists, including her own.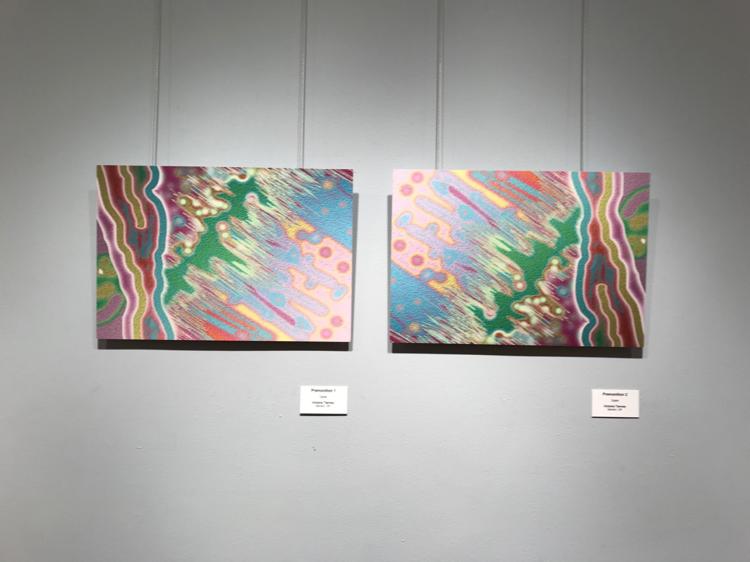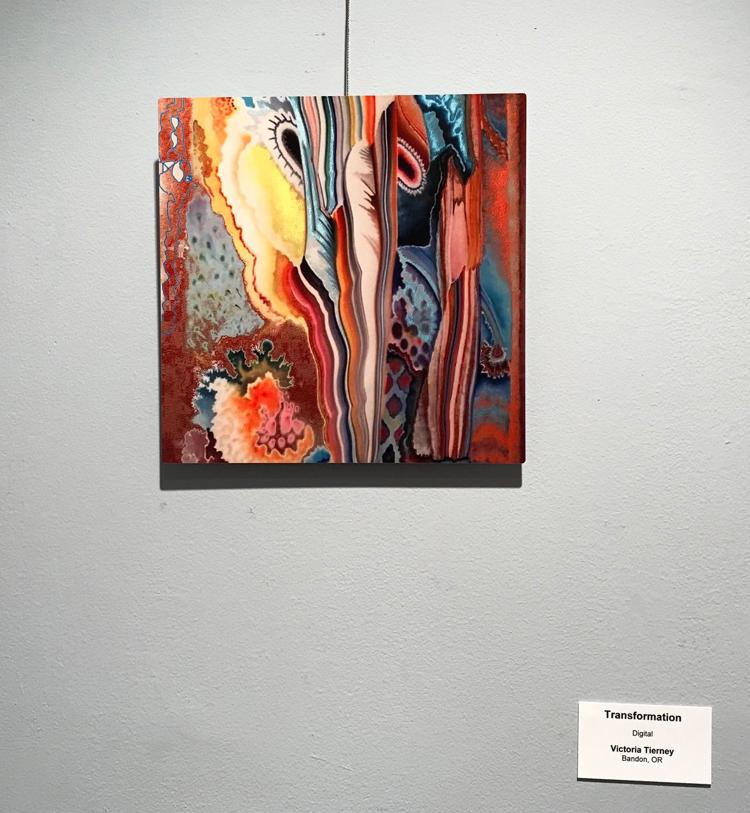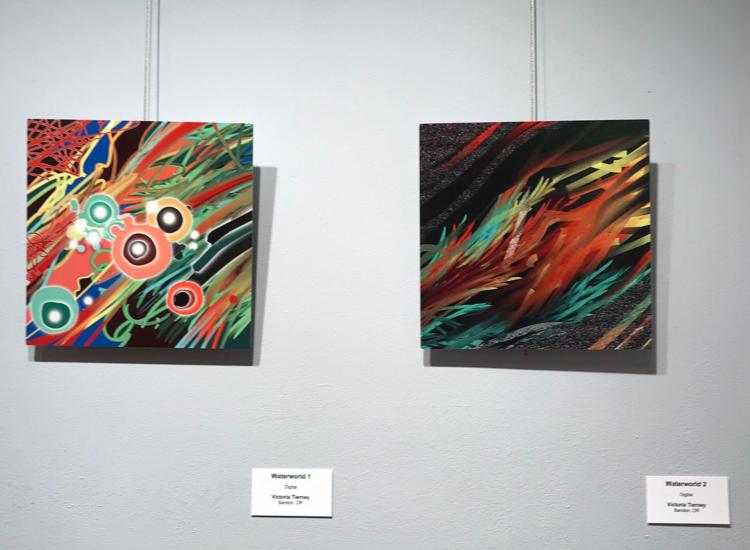 COOS BAY – Digital imaging and printmaking technology have revolutionized the modern visual …
For Coos Art Museum, she has curated and produced multiple exhibits: "The first show I curated was called 'Shawdows: 2000.' It was presented in 1998. The idea was that the looming millennium was casting a psychic shadow of all of us, and that seemed like a good time to invite artists to consider the theme of shadows, whether visual or psychic. I was serving on the board of the museum at that time, and presented the idea to Helen Scully, who was then the director of the museum. She loved the idea and taught me everything I needed to know to curate an exhibit."
After "Shadows" came "Cats & Dragons" staged the following year. "The Dog & Pony Show" was next, then "Oregon Prison Art" in 2009. Oregon Prison Art was shown in the Mabel Hanson Gallery at Coos Art Museum and at Black Market Gourmet. In 2011 Oregon Prison Art was presented at 9 venues around the state in addition to Coos Art Museum.  
Since she has been successful in so many artistic pursuits I asked her if she was a musician as well. She said, "Well, I did try to be a drummer in a group my husband was a part of for a while." There was a long pause in her answer and then she laughed and offered, "But I was asked to leave the group." She shared that it had been a lot of fun, but the leader, being very kind and not wanting to hurt her feelings, expressed that perhaps it was not quite what he was looking for.
Victoria is at home in all mediums in both representational and abstract, and is a regular contributing artist of The Watercolor Society of Oregon. Her work may be seen at Second Street Gallery in Bandon, Raincoast Arts Gallery in Langlois, Community Gallery in North Bend, and at Coos Art Museum in the Rental Sales Gallery. (coosart.org)
She has had the distinction of having her art on display in the Portland Art Museum.
"Mother Japan," a piece she began during a 7 week journey to Japan in 2015, was awarded 1st Place in the 2017
Expressions West show at Coos Art Museum.
COOS BAY — In conjunction with the opening of the Expressions West 2017 exhibition on April …
The artist has illustrated two books, recently partnering with Andrea Gatov, also of Bandon, author of "Pinkie in the Sinkie," a cat story for children.
Victoria Tierney isn't just about producing her own art. She promotes many others in numerous fields of exploration, giving venues to the well-known and to young and aspiring artists.