My 17-year old son wanted to take friends to Eugene to see "Dragon Ball Super: Broly", an animated feature that was showing at 5:30 p.m. on Saturday at Gateway. At least one friend was confirmed, if not three.
Oh dear, it would be dark and stormy by the time the movie ended. Okay lets do Airbnb. So I plug in my search and find this lovely new listing, key word "new." I knew the general area and by the description it sounded like it would work. I made it clear I had at least two nerdy boys, if not four, coming and was assured it would be fine.
Fast forward to when I got the address - uh oh, sounded like apartment row off Goodpasture Island. Being hopeful, we followed the directions to the door and then the four of us walked in to see this: one full size bed, a bedside table, a cheap mirror and a string of Christmas lights, but NO other furnishings.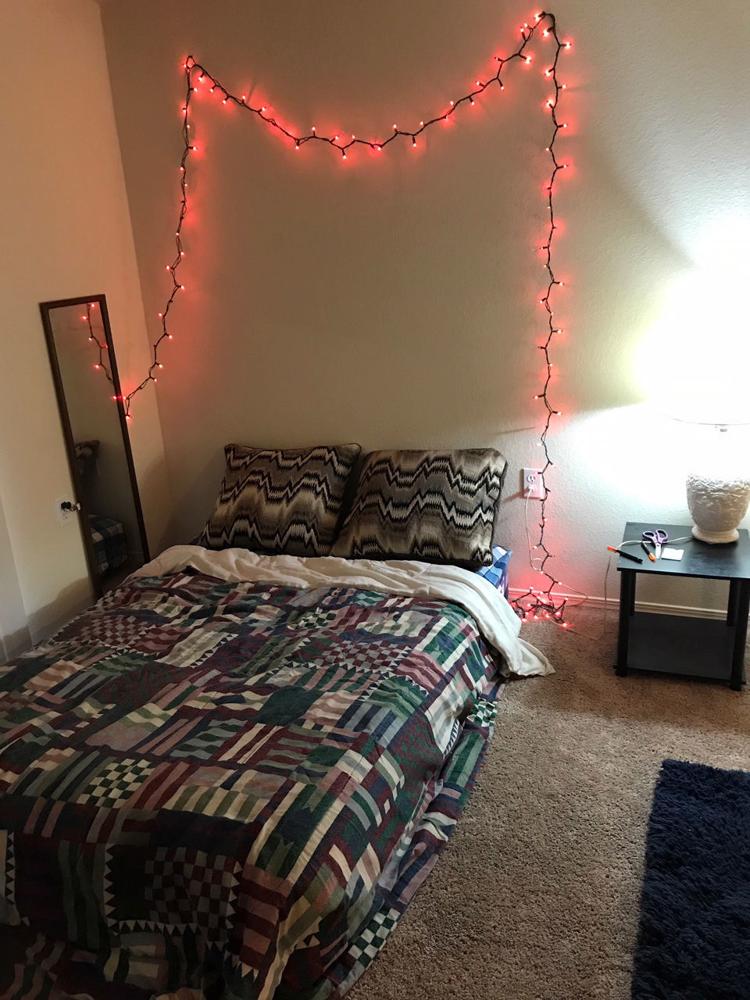 It was a sublet apartment in a large complex. Illegal folks. It has been a while since I've seen a tenant agreement but, I assure you property owners don't want you renting out their property for them unless you have an agreement beforehand.
Calm on the outside, boiling on the inside, I told the hostess, "this is not going to work and it was totally misrepresented," especially after she showed us the bedroom we couldn't use. Her story was that her roommate moved out in the night. "Ding, ding, ding," warning bells.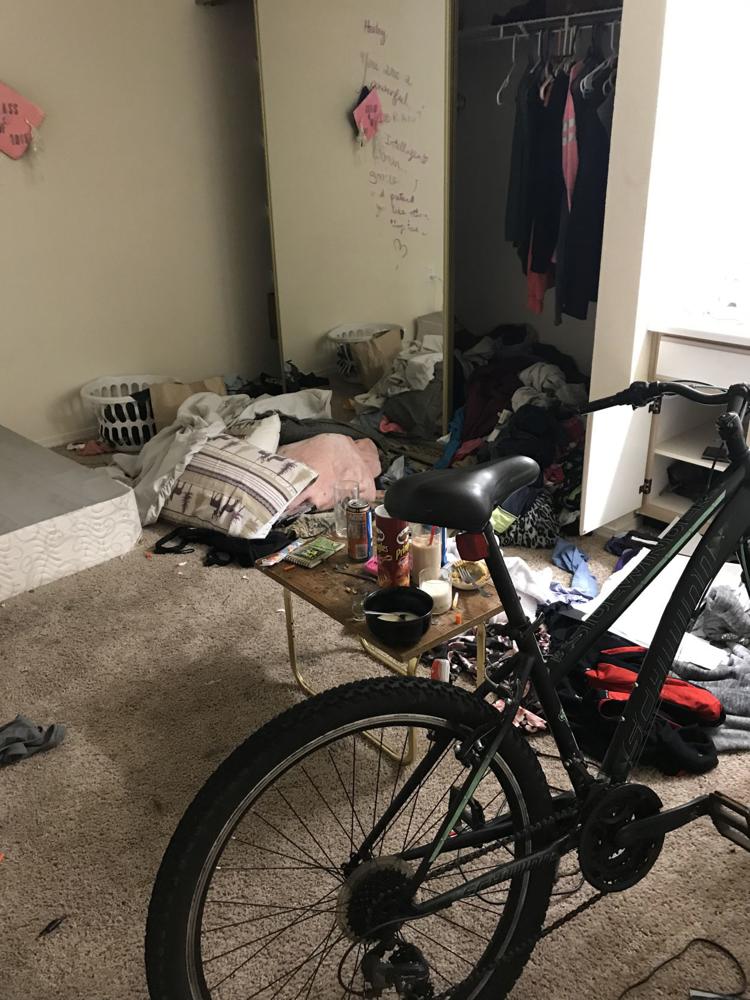 I can truthfully say I haven't been around much of the criminal type but something told me there was some nefarious business afoot and I was the intended victim. Our hostess fiddled and fidgeted around making excuses. It was her roommates' listing and she didn't even know how to make a refund. Hello sister, your name is on everything, even the scrawled message on the closet door in the unavailable bedroom.
She had stated in our back-and-forth with Airbnb that she had just moved in. Well, what is it? In or out?
Oh brother, I suspected an addict with endless lies.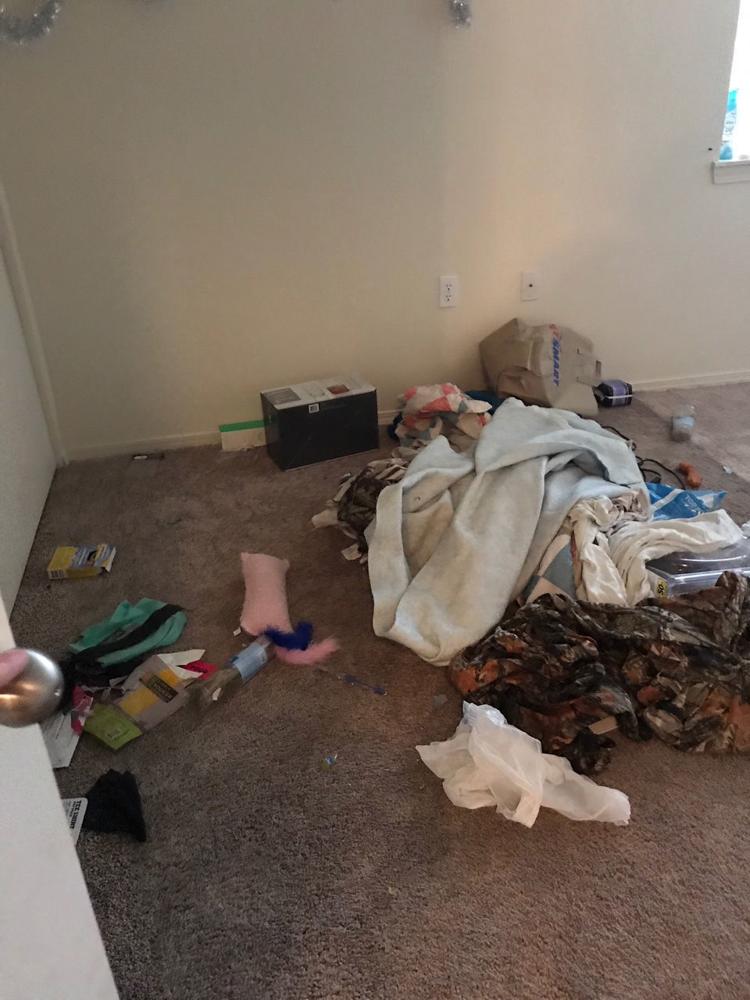 At one point, some guy who also had been in the apartment suddenly left. I wasn't sure what the three boys standing and watching were feeling, but I thought it was a good time to send them to the car. Later one of the boys shared that his conflict detector was going off and he was definitely not comfortable with conflict.
I hovered while the hostess fiddled with the application on her cell phone, stalling more like it. Suddenly she bolted out of the apartment so I took the opportunity to take photos. I was fired up and would have proof if I needed to fight with Airbnb for my money back.
She returned and I left with the understanding that I would get a refund, but it would take time.
There was some time to kill before the movie so I dropped the boys off at the mall and headed to Valley River Inn. We got the last executive suite and they would roll in another bed.
While the boys were at their movie, nearby I met a friend for dinner at Willie's. I shared my unbelievable tale and photos. Her horror inspired me to get me back on the war path. I had already contacted the apartment complex manager via live chat, followed by a phone call.
I picked up the boys and took them to eat. 
In the meantime, a whole bunch of back-and-forth with Airbnb, she said - I said. The refund suddenly got cut in half. Oh yeah? It became a matter of principle.  
Monday morning I sent a follow up email to the apartment's management, sharing with them that I had filed a report with the Eugene Police Department via online reporting.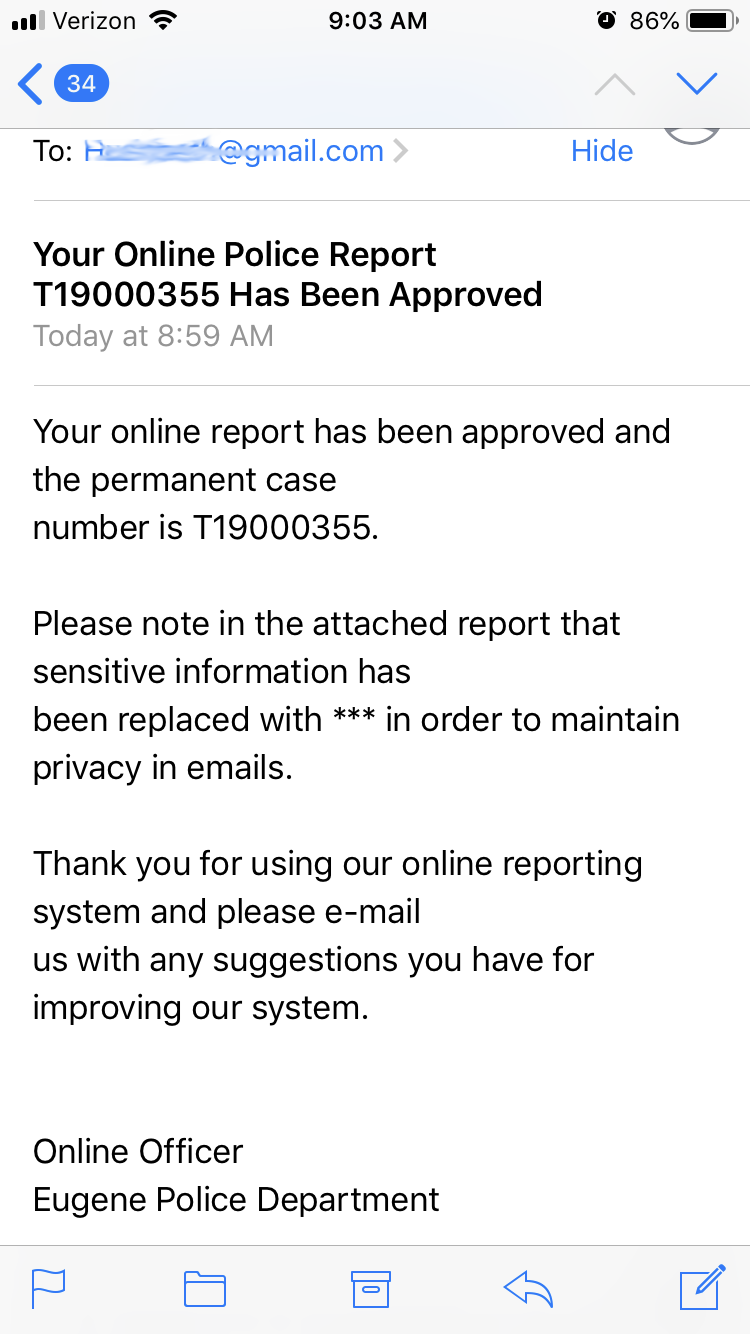 I was imagining my situation if it had been in another city or country and I didn't have the calming force of having to be the mom. I needed to stop this person.
In the end I got my refund. But let me caution you about being among the first to try a property. Wait and read the reviews.
I have no idea if my review made it up online or if the site was neutralized by Airbnb, but that ordeal is behind me.