COQUILLE — Sometimes Sports Editor John Gunther and I squeeze lunches into any window we can find. Last week we thought we may have taken this practice a little too far.
Not to fear, Colonial to the rescue.
John's morning appointment ran a little longer than he expected and we stared up at the clock on the wall here at the paper in downtown Coos Bay and it was 11:30 a.m. My appointment that afternoon was scheduled for 1 p.m. also here in town.
The question was, could we get to Coquille, have a sit-down lunch and get me back in time for my scheduled appointment. Toss in a little rain (OK, a lot of rain and some hail that day) to make it a little more fun. We threw caution to the wind (literally and figuratively) and headed out.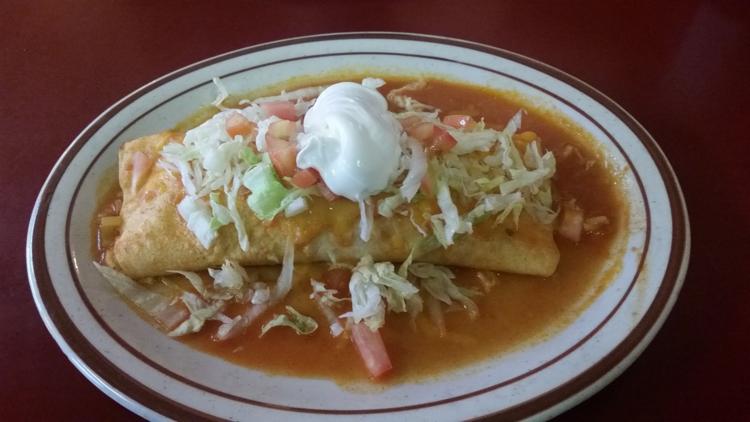 After the hail in downtown Coos Bay and rain most of the rest of the way, we arrived in Coquille to find the skies temporarily dry. We had outrun the storm, but not by much. I decided to take a picture of the front of the restaurant just in case the weather wasn't quite so nice at the end of our meal.
We found five tables already full as we pulled in just before noon, so I started to get a little nervous.
I've been to Colonial several times, and I always find the staff to be extremely friendly and efficient.
We were welcomed quickly and brought menus. Then, in short order, a basket of chips, a bowl of salsa and a small plate of refried beans arrived. I've always liked Colonial's addition of the refried beans to the standard chips and salsa before the meal. It's a little thing, but I like it.
The salsa is always very good, and not too spicy.
As we perused the menu, I reminded John that it was his week to select first. What I like at Colonial is that there are a lot of options. Autumn's sister is a vegetarian and it can be a challenge at some restaurants to find her something she wants to order. Not at Colonial. She loved that she had several nice options.
After all the times I've ordered machaca in the past, John decided that he wanted to see what all the fuss was about. With that off the board, I had decided to try the special that day, the chicken super burrito for $6.95.
While we were waiting, I told John that I believed machaca was one of a very few foods that can work equally well as any meal during the day. It's a mixture of shredded beef, scrambled egg, onion and bell peppers.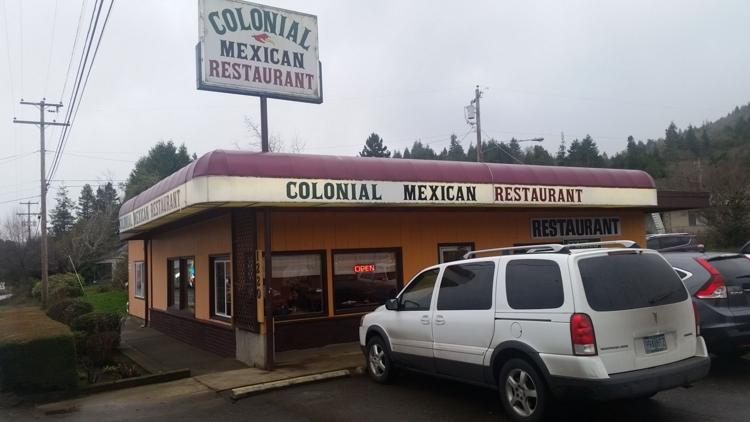 John told me that he'd always been leery of ordering machaca because it has scrambled egg in it.
Because of the little bit of egg it makes a nice breakfast. The meal comes with tortillas, so making a nice burrito or a soft taco out of it is also an option.
John opted to make burritos out of his.
"That is good," he said afterward. "It has good flavor."
As always, I found the food to be exceptional. My super burrito was chalk full of chicken and rice. The sauce was tasty and came topped with lettuce, tomato and sour cream.
Our lunches came out to a little over $20 with two drinks.
After our meal, John had enough time to point out some of the former businesses that used to be in the area of the restaurant, including the old building where a radio station used to be and another that was a former deli.
All that, and I made my 1 p.m. with five minutes to spare.