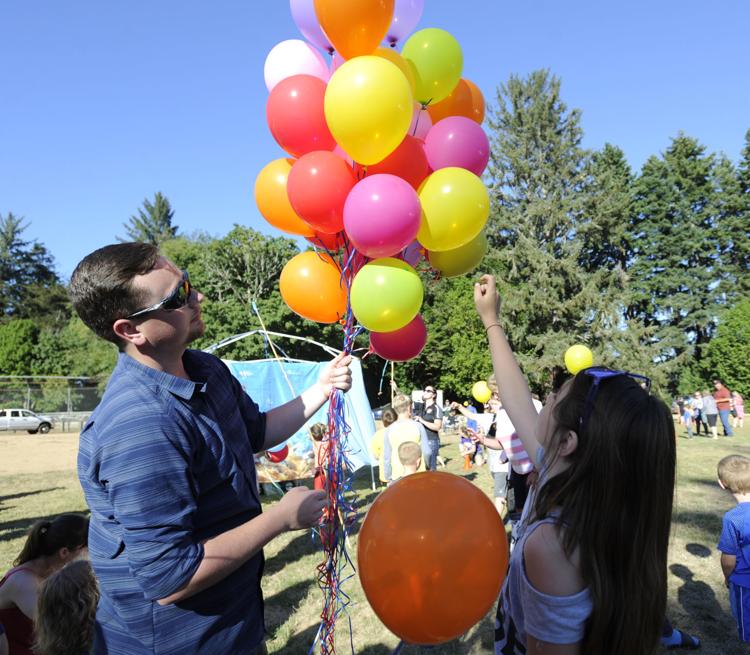 NORTH BEND — This year's National Night Out in Coos Bay and North Bend will undergo some changes in an attempt to grow community at its most basic level.
Instead of holding a large National Night Out celebration at Ferry Road Park in North Bend, as the cities have done for several years now, the municipalities are encouraging citizens to get together with their neighbors and hold block parties.
"The decision was a conversation that Chief Kappelman and I had," Coos Bay Police Chief Gary McCullough said. "We wanted to try and get back to the traditional meaning of National Night Out, which was originally set up for neighbors and neighborhoods to get together within their blocks." 
National Night Out is celebrating its 35th anniversary, and will be held Aug. 7, from 5 p.m. to 8 p.m.
North Bend and Coos Bay police departments hope to remind the community of what National Night Out was originally started for, which was to bring neighbors out of their homes to meet and organize against crime.
The push is to get people to interact with their neighbors. The North Bend and Coos Bay police chiefs felt that while National Night Out was a successful community event people were no longer getting acquainted with their neighbors.
"Neighborhoods themselves need to get out and get to know each other as neighbors. Even in my own neighborhood I don't know as many neighbors as I should. This is a great opportunity for people to come together and organize as neighbors to help keep each other safe all year round," North Bend Police Chief Robert Kappelman said.
At National Night Out celebrations, community interaction is the primary focus. Police involvement is usually a means of providing citizens with information on ways they can organize neighborhood watch programs, and keep neighborhoods safe.
According to McCullough, cost was a consideration in the decision to move the event to a block party setting, but not the determining factor.
"It's going to be totally different from what we've had in the past, which got to be very costly with both supplies and materials as well as man power," McCullough said.
There will be no police sponsored events in the parks this year, but they will be visiting the various block parties being held. Information and applications for block party permits can be picked up at your local police department or downloaded from your respective city's website.
"We're going to try and have as much representation from the police departments as we can at each one of these events as we can," McCullough said.
Police encourage other organizations that participated in previous National Night Outs to contact groups that will be throwing block parties and discuss setting up booths at those events.
Coos Clean and Green will be holding a clean-up contest for participating residents who wish to participate. Contestants are asked to send in before and after pictures of their property to show how they spruced up their home for National Night Out. Winners will be announced during National Night Out on KDOCK radio.
Neighboring communities like Coquille will be continue to hold one large community event for their city's National Night Out celebration.