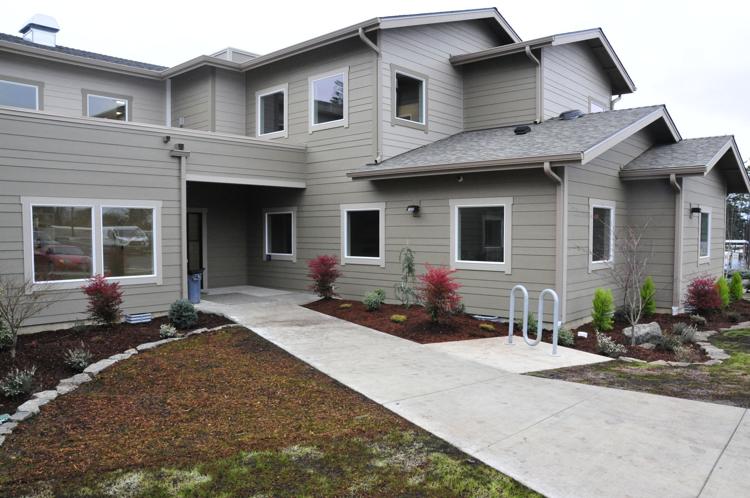 COOS BAY — Coos Health and Wellness recently started to offer free screenings for postpartum depression to women who are enrolled in the Women, Infants and Children (WIC) nutrition program.
The new test was the brainchild of Coos Health and Wellness Health Promotion Director Eric Gleason, who has been looking into ways that Coos Health and Wellness can integrate multiple levels of care into the programs they offer.
"Integrated care in health care is something that has become fairly important recently. In the health care community a lot of research shows that if you integrate the physical side of health care and the behavioral side of health care that individuals tend to be healthier," Gleason said.
The new test is optional. It's offered to new mothers who go to the WIC office to pick up supplies for their baby. This program has only been around for about a month into its three-month testing period.
"When a mother comes into our WIC clinic, she will take a screening tool that will help the case managers at WIC determine whether or not they are at risk for postpartum depression. If it shows that they're at risk for postpartum depression than we'll hand-off the client to our behavioral health teams. Then we can work with them to get resources on the outside if they don't have it already, make sure that if they are seeing someone that they're seeing someone for those reasons, or see someone with us depending on their insurance," Gleason said.
Gleason noticed that the WIC program throughout the state of Oregon doesn't really check for postpartum depression.
"They discuss it. They talk about it, and if it's divulged by the mother themselves then they will see if they're seeing anybody, or if they need to. It's not something they have gone out and sought information," Gleason said.
According to Gleason, 25 percent of new mothers deal with postpartum depression. He also said that mothers who have lower socioeconomic status are between 40 and 60 percent susceptible to developing postpartum depression.
"Women can come down with postpartum depression from the time that they give birth out to a year. The thought is that if we can integrate more of these screening tools into our health care systems maybe we'll be able to catch more of these people who aren't being diagnosed," Gleason said.
Testing has undergone changes to be more accessible and streamline the process. When the screenings began questions were given on a piece of paper, now they are offered on an ipad which scores them automatically.
"A lot of mothers don't feel comfortable talking to their provider. Some, especially in our area, don't have a provider that is steady. It's not their provider all the time. If they're not with the same provider and they don't feel comfortable with that provider, what makes you think they're going to talk to that provider about feeling depressed," Gleason said.
Mothers who come to WIC are often helped by the same people, as they come in often to get supplies for their baby. Gleason feels that in some cases mothers are more comfortable with the WIC staff than they are with health care provider.
"They come here more often and they're often more comfortable with these people. So, we're hoping that including this screening process into the WIC program we might be able to catch those moms that we wouldn't have caught before. So that they don't suffer longer than they need to," Gleason said.
As expected most of the tests come back negative, but in the three weeks the program has been in place a few women have been diagnosed.
"The research numbers look to be pretty standard so far. It's new, not everybody does it, and we're still kind of working out all the kinks," Gleason said.
Questions on the test are drawn from the Edinburgh Postnatal Depression Scale. Most of the questions ask the mother about how she has felt in the past week, and how she'd felt about herself recently.
"There's tons of research that shows that if a mom suffers from postpartum depression long enough, it can affect the connection they have with their child. So, we're trying to mitigate those things," Gleason said.