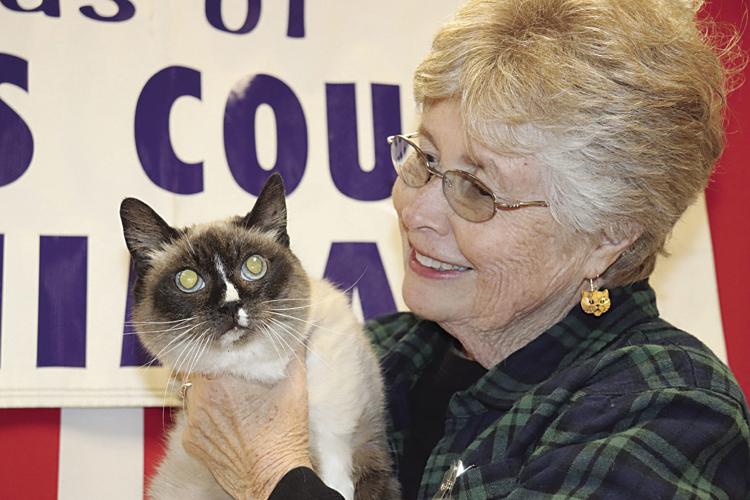 You can run out of gas. You can run out of money, time or patience.
Nobody ever seems to run out of cats.
"Cat overpopulation in this area is a terrible problem," said Sheila Ward, a volunteer with Friends of Coos County Animals. "I think it's a problem everywhere."
Specifically, it's a math problem. Cats aren't far behind rabbits in the multiplication department. A female cat may get pregnant when she's just 4 months old, and she can deliver as many as three litters a year.
So FOCCAS fights a perpetual campaign to reduce uncontrolled cat breeding. One of its allies is the Coquille Tribal Community, which this week awarded the group a $5,000 grant to help cover vet fees.
FOCCAS was founded in 2006 to promote animal welfare and ease the strain on the county shelter. Its 35 volunteer foster homes have cared for thousands of animals awaiting adoption.
Cats in the group's care consistently outnumber dogs, but the felines' rapid reproduction is only one reason. Owner attitudes are another.
"They just don't think of spaying and neutering their cats as much as they do with dogs," Ward said.
When kittens arrive, people commonly advertise them on Facebook, give them away outside Walmart, or dump them along some rural road. Sometimes people move out of an apartment, leaving behind a cat and half a dozen kittens.
"Hundreds of cats just get thrown away," Ward said. "Certain times of the year, we have dozens and dozens."
Tribal fund Administrator Jackie Chambers said she's glad for the chance to help.
"I feel like this is an issue that we can all relate to," she said. "In receiving this grant, FOCCAS is giving people in our community the means to keep their pets healthy and safe."
The Coquille Tribe's grant will help cat owners who can't afford the cost of spaying (for female cats) or neutering (for males). FOCCAS provides vouchers for the S/Nipped clinic in Empire.
Along with financial help, FOCCAS aims to change cat owners' attitudes. Ward said some people who receive vouchers neglect to use them. She recalled a woman who forgot to fix her tomcat, only to face a big vet bill after a feline rendezvous led to a bloody fight.
"You reach some of them, and you don't reach others," Ward said. "The ones who really care about this, and they're invested in their cat, they'll take care of it right away -- and they'll tell their friends."