Bandon was a beehive of activity over the long weekend as tourists and locals flocked to events and prepared for others.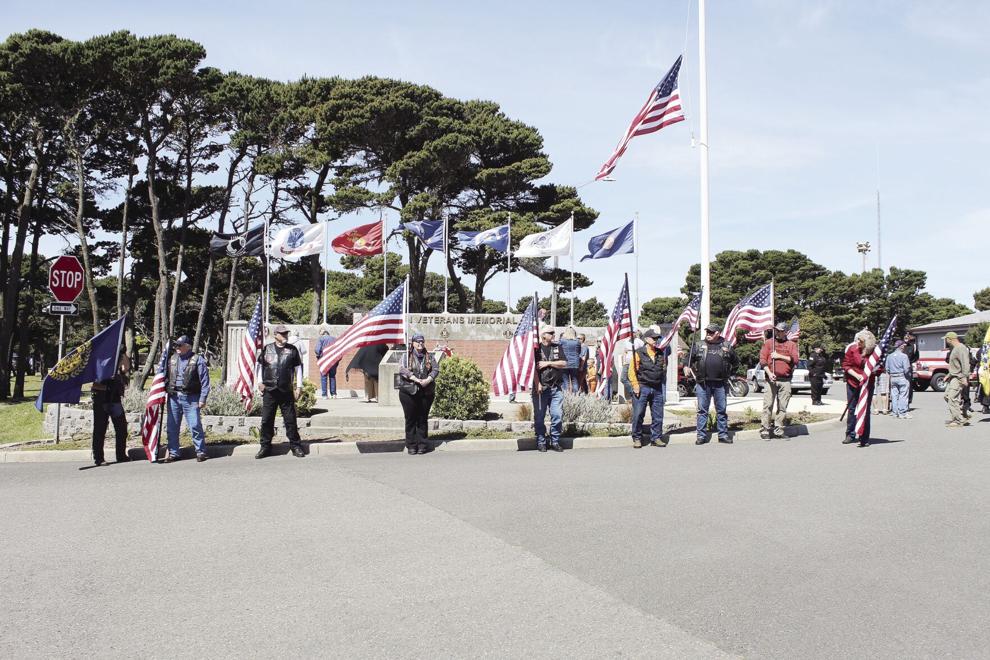 The Patriot Riders stand guard during a Memorial Day service at the Bandon Veterans Memorial. The Patriot Riders participated in a Memorial Day parade of vehicles and then carried flags during the service.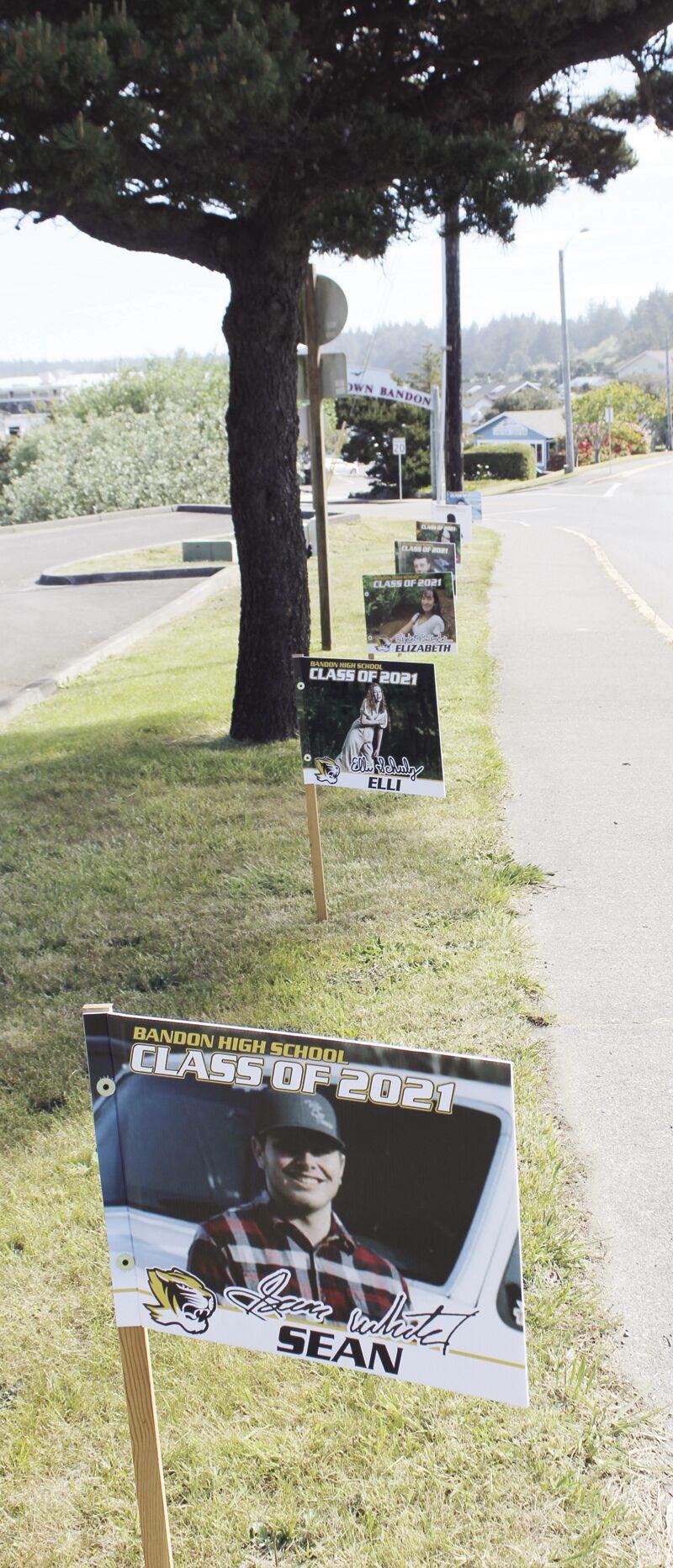 Bandon High School publicly honored the Class of 2021, two weeks before graduation. Photos of almost all the seniors were displayed on Highway 101. Middle right, volunteers draw a maze in preparation for anothe day of Circles in the Sand at Face Rock Beach.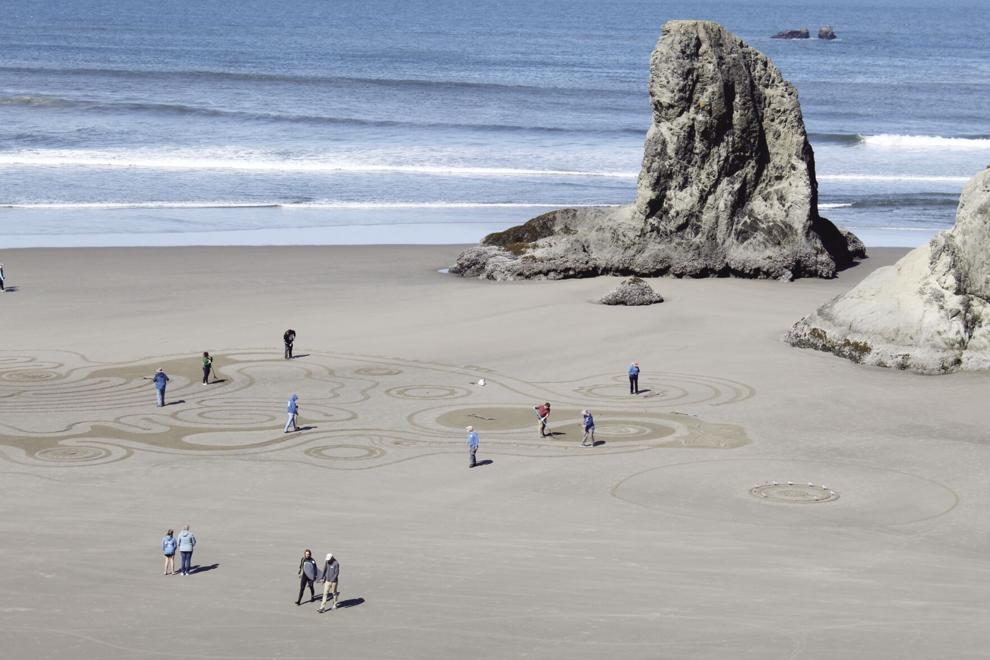 Hundreds of people came out each day over the weekend to walk through the mazes that were drawn into the sand.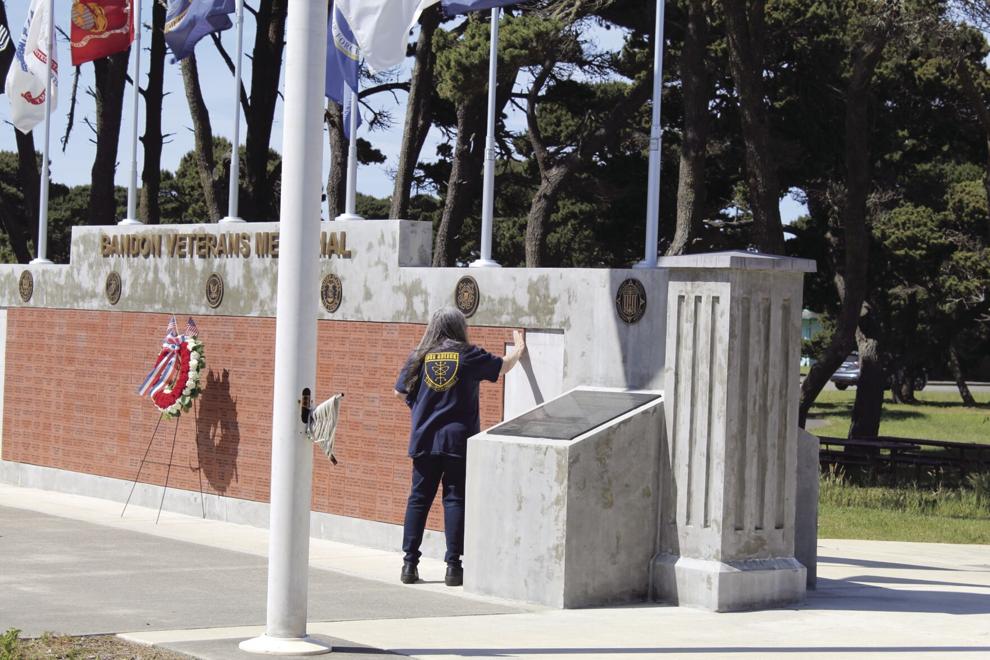 A woman holds an American flag while touching the name of a loved one during the Memorial Day service. Twenty-four Bandon natives were honored for giving the ultimate sacrifice during the remebrance service
Photos by David Rupkalvis/The World
Bandon honored those who gave their lives in service to our country with a short but moving ceremony Monday.