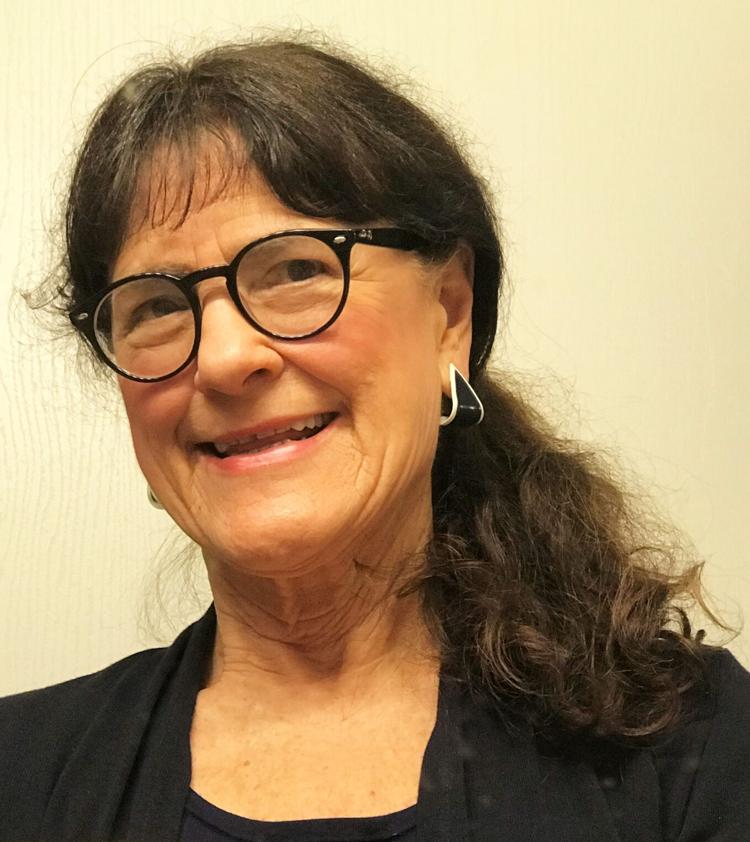 Name: Mary Schamehorn (incumbent)
Years in the area: I was born here
Occupation: Retired newspaper reporter/editor; current Bandon mayor
Past political/civic experience: I served nine years on the city council from 1977-86; on the planning commission in the late '80s and was elected mayor in 2004. I am a long-time member of the Bandon Historical Society board of directors and have served twice on the board of the Southern Coos Health District. I am also a member of 100 Women Strong Bandon.
What do you feel are the most important issues facing the city?
1.One of our greatest needs is for more workforce housing, as well as housing for older retired seniors. We have a lot of people who work in our community who cannot find adequate, affordable housing. Home prices are high and so are rents.
The city planner recently completed a comprehensive housing study, and we need to find the necessary city property and go out for proposals to develop affordable (workforce) housing.
2. As the recent fires have shown us, including one just north of Bandon, fires are becoming more deadly every year. We must address the issue of gorse and how we plan to eradicate it, not only from private property but also from city-owned property.
3. The city needs to seek financial assistance from private funders or through grants to be able to help people clear the gorse from their land ... through an incentive program rather than punishment.
The recent fire pointed out the critical need for an area-wide emergency notification system that is readily available to our residents. The city is currently working with the county to provide such a service so that people, even those with only a landline, can sign up to receive timely notifications.
4. Once it is safe to do so, I would like to see the city's community center (The Barn) and Sprague Theater become better utilized by the community. These are city-owned buildings and need to be available and affordable to people who live and pay taxes here. I will work to make that happen.
5. Parking in Old Town could become a serious problem if the large gravel parking lot is sold. I have worked closely with the Port of Bandon for years and look forward to continuing that good relationship as we work toward solving the parking problem together.
How would you try to address those issues? 
I have spent years working for the community good, including being heavily involved in the public-private partnership that reestablished the cheese factory, securing additional land for the museum and working with ODOT on the new pedestrian light at Ninth Street, which will be installed next spring. My ability to work with other people and other agencies is probably my biggest asset, along with the knowledge and history of Bandon that I bring to the table.
What would you like to accomplish if elected?
The recent passing of our ballot measures tells me how important it is to provide the voting public with as much accurate information as possible, and I will continue to do that through my As I See It column and the city newsletter which is mailed to each utility customer with the monthly bills. With the passage of last year's bond issue, we will be making critical improvements to the water treatment plant to ensure high quality drinking water for residents and visitors alike.
How should the city address the current COVID-19/economic crisis?
As far as the COVID-19/economic crisis is concerned, I am just glad that most of our local businesses have reopened and are ready to serve the public. These have been stressful times for all of us, and the most important thing for each of us is to take care of ourselves and our families, while keeping our friends and neighbors in our thoughts. The more care we take to protect ourselves and others, the sooner we will be back to doing the things we've all been missing.
What do you feel the relationship should be between the City Council and the public?
If re-elected I will continue to make myself available for anyone who wants to contact me, through email (marys@coosnet.com) or phone (541-404-7291) or through my Facebook page. I always have time to talk and am willing to listen. I may not be able to solve your specific problem, but I certainly will make every effort to do so.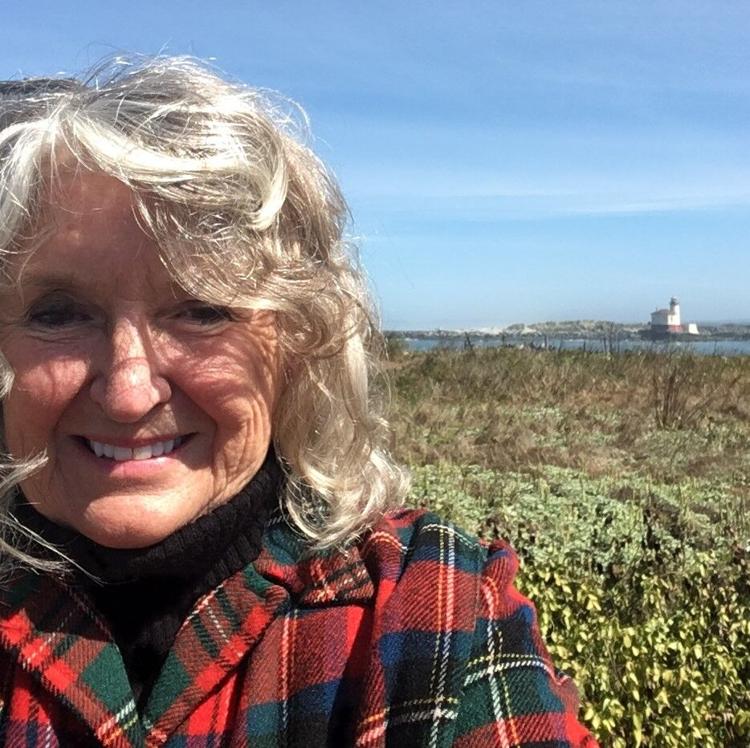 Name:  Nancy Fennel-Evans
Past political/civic experience: Partial list spanning past 45 years: Organizing Manager, Bandon Saturday Street Sale; Co-Founder and Executive Director, Bandon Historical Society; Manager, Bandon Visitor Information Center for the Bandon Chamber of Commerce; Urban Development Committee, Historic Bandon Old Town Plan; Organizing Director, Bandon Organic Growers (BOG); Manager, Bandon Little Farmers Market; Director, City of Bandon Conference and Community Center. Also, numerous civic volunteer committees including Bandon Cranberry Festival, annual Community Christmas Dinner, City of Bandon New Year's Eve Party, Old Town Street Dance, plus various fundraising events for many community organizations over the past 45 years. 
What do you feel are the most important issues facing the city?
The three most important issues facing the city of Bandon are:
1. Reviewing and updating our very old and outdated Comprehensive Land Use Plan;
2. Striving to increasemore citizen involvement in all civic matters; and
3. Securing reasonable and affordable revenue sources to fund badly needed city services sustainably.
How would you try to address those issues? 
Progress demands we encourage the City Council to hold a fully public Annual Town Hall Meeting by April 1, 2021. It is important everyone be heard regarding their needs and concerns.
Creating an updated Comp Plan must include broad citizen involvement. Special sub-committees would engage everyone, including our youth, so specific issues can be addressed along with general plans.  For Bandon to thrive we must do our best to move beyond the age-old long-term constraints, the false notion that everything is just fine and nothing should change. Too many people feel overwhelmed by local government processes. 
A wide-ranging information program by the City Council and the Planning Commission could offer useful classroom-style sessions to show how the city budget is planned, where the money comes from and where it goes.
We cannot just stand still any longer. Understanding how our city works for us can help it improve and succeed. Everyone can make a useful contribution to ensure all of our community is represented fairly. Elected leaders must reach out to be sure everyone's concerns are understood so we can move forward together. A typical example would be a simple but important gesture of moving the "visitors not on the agenda" at City Council meetings from the end of the meeting to the beginning. If we are going to welcome everyone to speak their mind, this would be a great start.   
What would you like to accomplish if elected?
This year has taught us that complacency and same-old, same-old can't work anymore. All of us must become more involved, more open in our civic dedication, and more respectful if we are to work together for our common goals. Will this involve change? Of course, but not overnight; rather one step at a time, together. No one person has all the answers and our community is blessed with people of wide-ranging skills, talents and experiences. By pooling those skills and talents we all can better achieve what we want for Bandon.
How should the city address the current COVID-19/economic crisis?
We are enduring the pandemic, we have all personally felt the impact of the struggling economy, and we have, perhaps, come to rely too heavily on others to bail us out of tough times. The feds and state have pretty much foundered with the COVID. Those avenues must be strengthened and appropriate, detailed plans created by state and county officials to include all our state's cities in the event such a catastrophe hits again. Over time, our key economic strength has dwindled from harvesting from the sea and the forests to tourism. That one industry is being heavily curtailed by the virus. We have been left exposed and hurting as we suffer from tourism's fatal flaw. There's more competition in the tourist industry than any other industry in the world. And our community must be prepared to survive without visitors. I have long felt we need something else to create jobs providing sustainable incomes using our many skills. There are other sustainable ways to make money by capitalizing on Bandon's natural beauty and pristine environment. And anyone who knows me knows I am a fervent believer in the organic industry for the Bandon area. That requires an increased supply of certified raw food ingredients. Our community and surrounding countryside can become a source of these much needed raw ingredients. When I first started talking about this back in 1993 I saw three parts to becoming a powerhouse for raw certified organic ingredients as a start-up industry. 1. We need growers, regular hard working folks looking for alternative income and a market to sell to. 2. Vital infrastructure to bring growers and markets together, including a first stage processing facility. Years ago, we would have had to take raw ingredients to either San Francisco or Seattle.  That has changed. 3. Since 2005, the largest processor of certified organic food in the world is only 165 miles away in White City near Medford. Amy's Kitchen is currently forced to purchase nearly half its certified organic raw ingredients from Mexico and Central America. Practially all of those ingredients may be grown here. Other advantages include, the growth curve of the certified organic food market has been dminished only slight by the pandemic. Organic growing will not harm our pristine environment. In fact, it will help us preserve and protect our remaining income source, tourism. Growing food has a lot going for it. The research is there and  I have a workable plan for a truly sustainable alternative industry that will help our beautiful landscape and continue attracting tourists.
What do you feel the relationship should be between the City Council and the public?
Too many long-term mayors tend to ignore it when their interest shifts away from their people and more toward their own self-importance. But the most effective ones, those who place the greater good first and their own political future second, are most successful in helping a community shape itself positively. They can be an inspiration to the community's future more than its past. They know the ins and outs of city government and how to involve more people and more interest in those processes.  A mayor can represent us knowledgably and thoughtfully to grant agencies to recover the respect Bandon once enjoyed and should deserve again. That can mean financial assistance to help us with important infrastructure projects, for example.  For too many years our city has fallen out of favor with key agencies which can provide beneficial financial assistance to us. Money has been granted for projects which have never been fully built. Promises have been made which too often cannot be kept. Regaining that trust calls for new leadership and a new person, someone with a fresh sense of honesty, fairness and can-do pride.  
This is something very different than what we have had in Bandon for the past 14 years. I bring three worthwhile attributes to the role: business experience, a long-time professional background in public relations and, most important, a deep love and regard for Bandon. Too, I know how public meetings work and how our city functions by personally attending hundreds of meetings in Bandon over my 45 years here. I am confident I can take my right place at the table. Being the mayor is all about representing the public. That means listening and being available with regular office hours for everyone. That is a big part of the job. Since I am retired I have the time needed to do the job right. With that background, dedication, and eye to the future in mind, I ask for your support Nov. 3. This isn't about me or my opponent. It is about us. All of us. A new day for Bandon.