BANDON -- The Class of 2019 will graduate from Bandon High School at 4 p.m. Saturday, June 8, at Otis K. Murray Court.
There are 46 seniors graduating from BHS. Among them, there are four valedictorians (4.0 cumulative grade point average over the four years) and one salutatorian (next highest GPA). They include Jordan Houck, Rylie Houck, Marino Santoro, Shelby Waterman and Olivia McMahon.
This year's class motto is: "If you want something you have never had, you must be willing to do something you have never done." - Thomas Jefferson. 
The week preceding graduation was a busy one for the seniors. The class attended their senior trip to Sunriver in Bend, paid for by money the class has earned since freshman year through fundraisers and other activities. On Wednesday night, a baccalaureate service was held for the class at The Barn by the Bandon Ministerial Association.
Thursday, there is a barbecue at 12:15 p.m. for senior class members and their families at the BHS football field, following by a private showing of the senior video at 1:30 p.m. At 2:15 p.m., the annual BHS awards assembly will be held in the BHS gym.
Friday, the senior class will be gone all day for a jet boat trip on the Rogue River, paid for by Project Graduation. 
BHS Principal Sabrina Belletti reminds the public that graduation is a formal ceremony. The audience is requested to help maintain the proper atmosphere by remaining off the floor during the ceremony and not blocking the center aisle. There are no reserved seats at graduation, it is first-come, first-served.
Following graduation, the seniors will attend an all-night party sponsored by Project Graduation.
This year's graduating class includes:
Martin Adams, Leslie Anderson, Sarah Bales, Adam Basey, Madison Berry, Owen Bivens, Alex Boehm, Ethan Butler, Matthew Encinas, Brittni England, Ginger Ewing, Kortney Ferreri, Dedra Foster, Micah Freitag, William Garner, Colby Gaston, Collier Green, Andrew Grisham, Sean Hagglund, MaryJane Hammons, Hunter Hausler, Jordan Houck*, Rylie Houck*, Ethan Hultin, Jackson Kennon, Nikki Lakey, Austin Martin, Olivia McMahon**, Amy Olvera, Tristin Ornbaun, Brandon Parks, Kaylin Roth, Marino Santoro*, Alexander Schulz, Ryan Siewell, Cayton Sinay, Ruby Toole-Jackson, Duncan Turner, Nick Turner, Shelby Waterman*, Lauren Weaver, Alyssa Whitney, Jason Wilhite, Gracelyn Wilson, Isabel Winston and Matthew Yarbor.
Profiles of this year's valedictorians and salutatorian: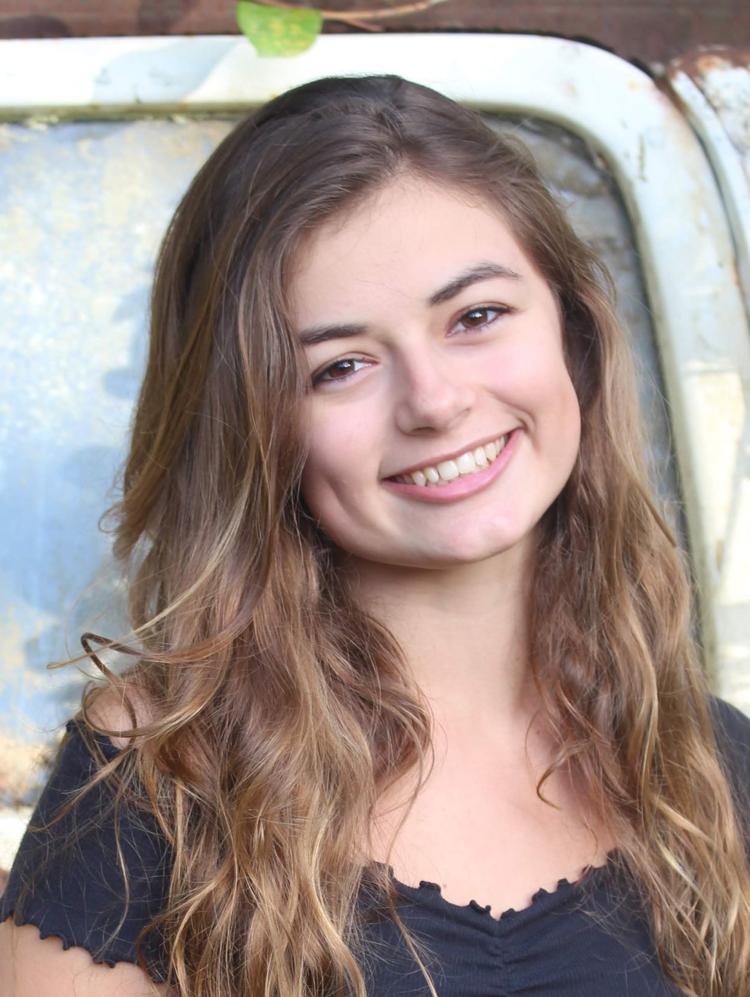 Parents: Amanda and Mike Tulles, Tony Houck
Jordan has attended Bandon schools since preschool, along with her twin sister Rylie, who is also a Class of 2019 valedictorian. She played volleyball all four years of high school and was a member of the Bandon High School Spanish Club. She was the spirit chairman of her class for two years and participated in a handful of college credit classes.
Jordan has worked as a math mentor for middle school students and was an editor for a newspaper that middle school students collaborated on (News & Media Club editor). In her free time, Jordan likes to paint, travel and spend time at the beach.
Jordan has chosen the education field as her future career because she's spent two years aiding in classrooms and enjoys the atmosphere of the profession. She plans to achieve her career goals by attending Southwestern Oregon Community College, with tuition covered by The Oregon Promise. After two years, she plans to transfer to Oregon State University.
Her favorite memories of high school was finishing the 20-mile hike on a field trip to the Redwood, and taking a trip to Portland with the Spanish Club for a Cinco de Mayo Festival.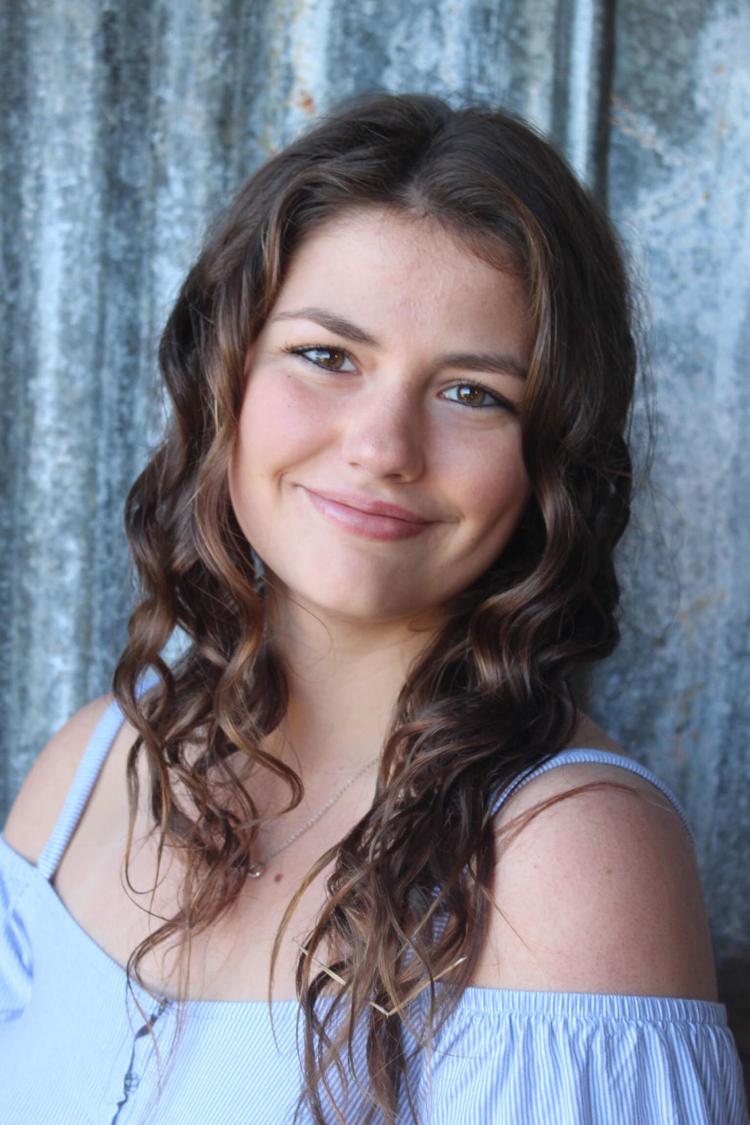 Parents: Amanda and Mike Tulles and Anthony Houck
Rylie has attended Bandon schools since she was three years old. For extracurricular activities, Rylie played two years of volleyball and participated for one year in cross country. Rylie is vice president of her class. She was also the president of the Spanish Club and took a variety of college credit courses throughout her high school experience. She has received awards for Tiger Pride attendance, behavior and the GPA award (9th-12th grade). She has earned extra money by babysitting and tutoring. In her spare time, Rylie enjoys running and hiking.
Rylie's future goals are to receive her teaching degree from Oregon State University and to become a high school teacher. She chose this path because she feels that teaching is a very rewarding career and she is excited to help teach the future generations of children.
Her favorite memories of high school were walking to Old Town and the City Park in her Fitness for Life class and going on the Redwoods trip.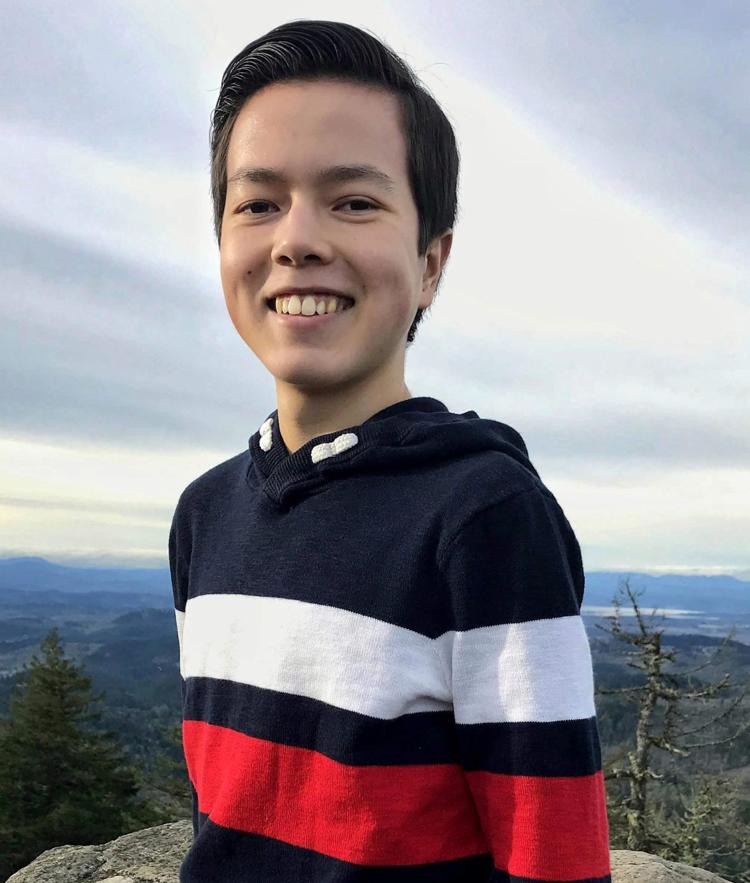 Parents: Stephen Santoro and Takane Nakagawa
Marino has attended Bandon schools since first grade. He has participated in track and field for four years, band for four years, speech and debate for three years and was a member of the Interact and Key Club for two years. Marino was ASB vice president his senior year. His academic achievements include being a National Merit Scholarship semifinalist and a qualifier for the OSAA National Speech and Debate Tournament, which he will attend later this month in Texas. He volunteered at Food for Lane County and interned at Indivisible Eugene over the summer before his senior year.
In his free time, he enjoys reading, running, and spending time with friends.
Marino will be attending Columbia University in New York this fall on an almost full four-scholarship with the intention of majoring in political science. He'd like to find a career in politics or government because he sees this as the best way to work towards making the world a better place.
One of his favorite memories of high school was going on the Redwoods field trip his junior and senior years. "These were exhausting, awe-inspiring trips that I'll remember fondly," Marino said. Other great memories are being able to run with his team at cross country state his junior and senior years.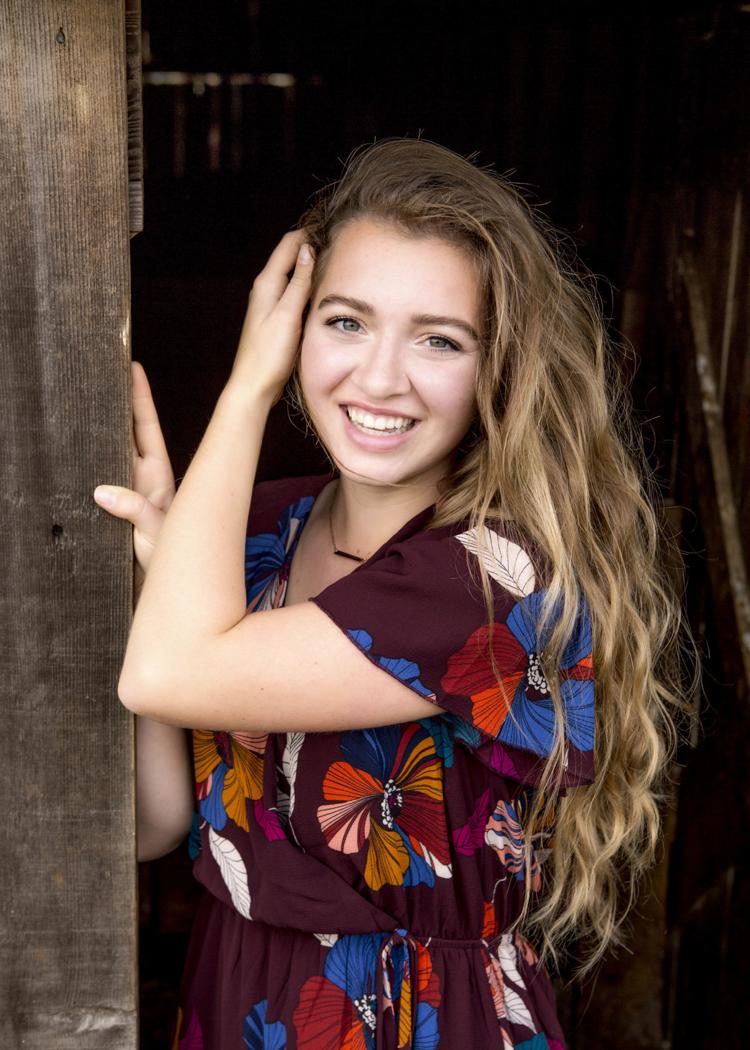 Parents: Franklin and Traci Waterman
Shelby has been attending Bandon schools since kindergarten. She has been in the BHS concert band for four years and also participated in cross country for four years. She has served as class president her junior year and class secretary the remaining three years. She is also part of the Healthcare Career Pathways program, a two-year course through Southwestern Oregon Community College. When she graduates, she will have earned the Allied Healthcare Certificate.
Shelby was awarded the Female Scholar Award her freshman and junior year. She has also been given awards regarding her note taking, which apparently is thorough and neat.
Some of Shelby's favorite hobbies include running, mountain biking at the Whiskey Mountain Bike Trails and hiking.
Shelby has worked on her family's ranch every summer since middle school. She's bucked hay, trimmed sheep hooves, administered medication to livestock and built miles of fencing, all character building skills that have prepared her for the work needed to get a college education. At a young age, she would pepper her grandfather with endless questions. It was this initial curiosity that sparked her interest in healthcare. She plans to attend Brigham Young University then apply to the nursing program to earn her BSN. She then plans to return to Coos County to begin her professional career at a local hospital.
Her favorite memory of high school was the Redwoods field trip in 2018. Though it rained the entire trip, they still hiked about 17 miles. There was also the cross country meet at Veneta her sophomore year. The course was flooded and she and her teammates ran the entire 5K in a foot or so of water.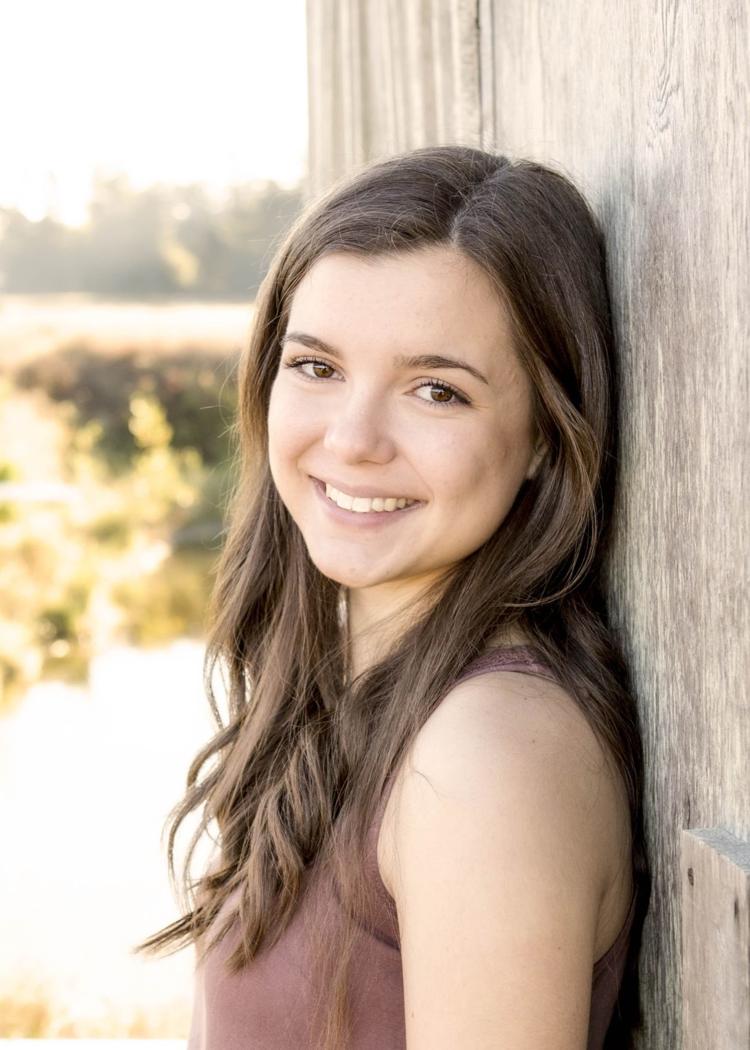 Parents: Jerry and Andrea McMahon
Olivia has attended Bandon schools since preschool. Throughout high school, she has maintained a 3.979 grade point average. She has been on the honor roll every grading period since 5th grade. She played volleyball throughout high school. Olivia was also in the leadership roles of spirit leader, vice president and secretary/treasurer. She was a member of the Interact Club for three years and was vice president of the BHS Spanish Club. She also is a member of the Healthcare Career Pathways program and a member of the National Honor Society.
Honors include Class of 2019 Female Scholar of the Year (2016-2017) and Class of 2019 Female Scholar Athlete of the Year (2017-2018)
To earn money, Olivia worked as a caddie at Bandon Dunes Golf Resort in the summers during high school and also babysat to make money. She also helps out on her family's cranberry farm.
In the future, Olivia is thinking about going into nursing, particularly labor and delivery or emergency. To achieve this, she plans to attend the University of Oregon for four years with help from the UO Oregon Pathways Scholarship, graduating with a Bachelor of Science then continuing to a nursing school to finish her BSN. She chose this particular path because of her scholarship and believes it will ease her into nursing or expose her to another career that could potentially spark her interest. She chose nursing because there is so much movement within the field and she feels it can best suit her interests and the overall lifestyle she desires.
Olivia's favorite memory of high school was playing volleyball and going to all the sporting events, as well as having in-depth conversations during lunch in Jordan and Rylie Houck's car. "Throughout high school, both homecoming week and prom have also been major highlights."