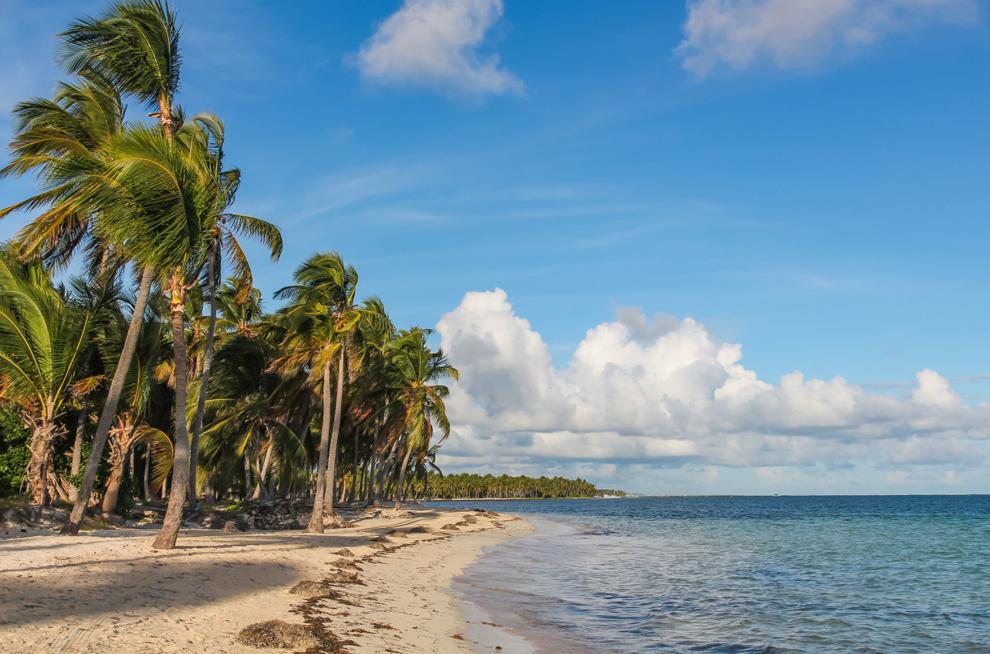 Rather than perusing the national murder rate, most people choose their vacation destination by considering factors like attractions and amenities. However, it's worth noting that between 2012 and 2017, the murder rate in the Dominican Republic decreased from 22.1 per 100,000 to 14.9. That being said, the D.R. made headlines in 2019 for the deaths of 11 American tourists. Autopsy reports found that all deaths were due to natural causes, but many still questioned whether they were linked or related to tainted alcohol. Three of the Americans died at the Grand Bahia Principe La Romana and two died at the Hard Rock Hotel & Casino in Punta Cana. And in January 2019, a woman was brutally attacked at the Majestic Elegance Punta Cana.
The U.S. State Department gives the Dominican Republic a Level 2 advisory, meaning travelers should exercise increased caution when visiting. This puts the country in the same safety category as destinations like Italy, Germany, and the United Kingdom. "Crime is a threat throughout the Dominican Republic, though tourist destinations are generally more heavily policed and safer than other metropolitan areas. Take precautions to avoid becoming a target," the website states. Violent crime, including armed robbery, homicide and sexual assault are all listed.
The most popular crime in the country is a drive-by robbery. This is when an assailant speeds up to the victim on a motorcycle, scooter or even bicycle, grabs something valuable (like a purse or jewelry) and takes off. If the thief doesn't succeed in nabbing something, he or she may get off the vehicle. A gun is often pulled. Authorities advise victims to remain calm and comply. A quarter of the country's murders occur when a robbery goes bad. According to the U.S. State Department, the most common areas for robberies in the Dominican Republic are Santo Domingo City, Santo Domingo National District, San Cristobal, La Altagracia and La Vega. Chances are, whatever you have in your handbag or wallet isn't worth your life. Purse-snatching and pickpockets are also problems that crop up at hotel bars and restaurants. While most watering holes are probably fine, the Dominican Republic is probably not the place to skimp on accommodations with questionable security.
A little common sense will help stop you from becoming a crime victim. Don't wear flashy jewelry (even costume jewelry may get you unwanted attention). Avoid carrying an ostentatious purse. No need to be that oblivious tourist who walks down the main drag talking or live-streaming the sunset for friends back home on a brand-new cell phone. Also, take into account that most motorcycle robberies — at least in Santo Domingo — occur between 8 and 11 p.m., and the majority of those two-wheelers have two riders. So, keep your eyes peeled for any bikers rolling your way.
Dominique Lessard recently took a 10-day trip to the Dominican Republic with her family and kept a diary for her blog Easy Planet Travel. Did she ever feel unsafe? "Not at all," says Lessard, who is now back home in Quebec. She regularly travels with her husband and daughter and takes several precautions to ensure they don't run into problems. For starters, the family plans all of their activities during the daytime. When the sun goes down, they head back to the hotel.
That being said, other travelers have occasionally fallen prey to kidnapping. In one scenario, a tourist may be apprehended (sometimes by men in police uniforms) and taken to a hard-to-find location. The victim's relatives are then contacted with big ransom demands. Sometimes this plot is referred to as the "Grandparents Scam" because the relative contacted is often elderly and well off enough to wire over a hefty ransom. Once the money is sent, the detainee is released.
ATM card fraud occurs often enough that you should try to only use cash-dispensing machines located inside banks. To avoid credit card scams and identity theft, some travelers only use cash, but given the country's reputation for mugging, you probably don't want to have too many bills on you at any particular time.