COOS BAY — The 2018 A Sea of Quilts XXIV Quilt Show, organized and presented by the Coos Sand 'n Sea Quilters, will be open 10 a.m.-5 p.m. Saturday, Sept. 15, and 10 a.m.-4 p.m. Sunday, Sept. 16, at The Boys & Girls Club of Southwestern Oregon on the lower level.
The club is located at 3333 Walnut Ave. in Coos Bay. Admission will be $5, and free to those under 12.
The guild welcomes the public to meet and view the quilts of their longtime club member as the 2018 featured quilter, Sherry Church of Coos Bay. Church has been sewing since she was a young girl in 4-H, and started quilting in the 1980's when she took a quilting class with Nancy Foisy and Cathy McClain.
She said she "loves all techniques of quilting, except maybe applique," and she also loves machine embroidery. She has shown her quilts at Coos Sand 'n Sea Quilt Show, Gold Beach Quilt Show, Baycrest Village, Smith River Grange and at Threads That Bind where she also has taught classes. She teaches in many RV parks when traveling. Each year she helps make dignity bags and makes quilts to donate to various charity events on behalf of the guild. 
Meet Church at her booth, it will be located directly across from show entry with her display of quilts and a guest book.
The quilt show will feature a large display and variety of quilts and quilted items, free hourly demonstrations, a vendor mall and a member's boutique. This year the club has the privilege of hosting the Hoffman Challenge Trunk touring exhibit. There will be prize drawings and a hospitality bar with coffee, tea and cookies. Attendees can vote for their favorite quilts Saturday so that award ribbons can be presented Sunday.
The 2018 "A Storm at Sea" raffle quilt, current on display at Threads That Bind Quilt shop in Coos Bay will be on display and tickets are available at both locations. The drawing for the raffle quilt will be held at 3:45 p.m. Sunday. Winner need not be present to win.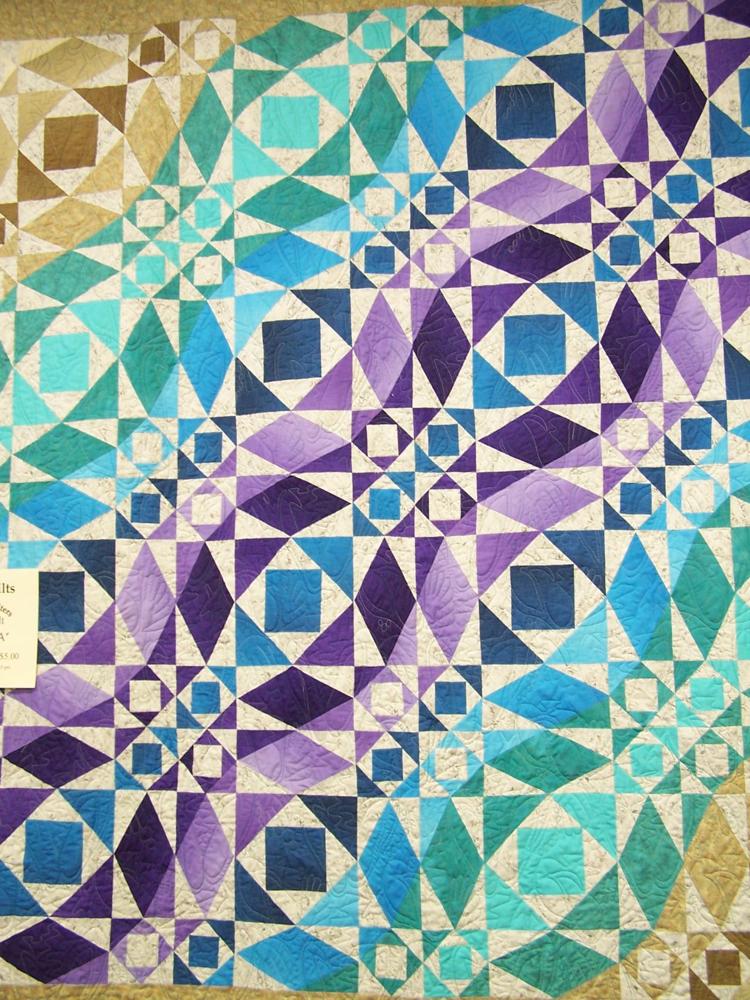 Money raised by the show helps to fund the club's Community Service projects. Coos Sand 'n Sea Quilters meets at 7 p.m.  the first Thursday of the month (September to June) at Gloria Dei Lutheran Church, 1290 Thompson Road in Coos Bay. Doors open at 6:15 p.m. Various monthly programs are offered and new members are always welcome.