Last spring, when Hunter Hutton won the Coos County Meet title in the pole vault, he became the second member of his family to accomplish the feat. The first time came nearly 80 years ago.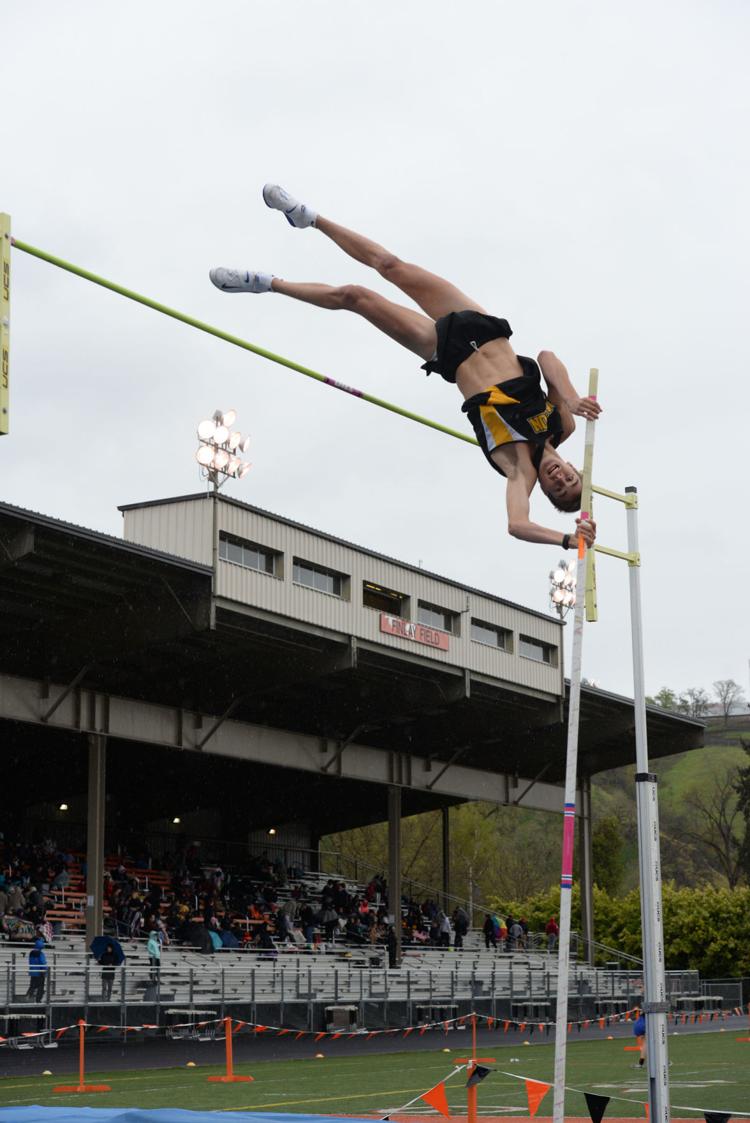 Hutton's great grandfather, Phil Staten, won the pole vault and four other events at the Coos County meet in 1939, when Staten was a sophomore at Riverton High School.
Back then, the county had a number of smaller high schools and sometimes split the meet between the bigger schools and the smaller ones, including Riverton, Coos River, Bridge, Arago and Lakeside. Staten won his titles in a meet sponsored by the Coquille 20-30 Club, stamped on all five of his blue ribbons. Hunter's grandma Donna Brown, Ron's sister, saved the ribbons, his blue Riverton High School letter R and an old track photo from that day.
He also won the high jump, the broad jump, the long jump and the boys race. That last event was somewhat of a curiosity, said Staten's son, Ron, who remembered asking his dad about the event.
"They would just draw a line in the dirt and there would be somebody down there and another line drawn in the dirt and that was the boys race," Ron recalled. "It could have been 100 meters, 200 meters."
Hutton, who got to know his great grandfather well, heard a lot of tales from Staten.
"He used to tell stories about his track career," Hutton said. "He didn't tell me much about the pole vault."
Hutton became a star in that event, winning a state title last spring.
In addition to his athleticism, he might have gotten some of his work ethic from Staten, who moved to Oregon with his family from Kansas when he was 9, his parents escaping the Great Depression, when the dust bowl days made being a wheat farmer difficult and the family lost its crop three straight years.
His father was killed in a logging accident a few years after the family arrived on the South Coast and Staten dropped out of school after his sophomore year, working on dairy farms along North Bank Road to help support the family.
He joined the Army in 1943 and participated in the D-Day Landings on Omaha Beach and survived the Battle of the Bulge, Ron Staten said.
He went on to a long career with the Coos County Road Department and died in 2014 at the age of 90.
Ron Staten gets emotional when he remembers those final moments.
"When he died, Hunter was there," Ron said. "Hunter was playing his guitar to help him pass over to the other side."
It is a treasured memory for the whole family.
"I was pretty close to him," Hutton said.
As it turns out, there shared an athletic love for the pole vault, too.
"It was a kind of cool thing to discover," Hutton said.