COOS BAY — Work has begun on a U.S. Army Corps of Engineers construction project just north of the Coos History Museum. Contracted through West Coast Contractors, the job is to replace three dolphin pilings used by the Army Corps of Engineers.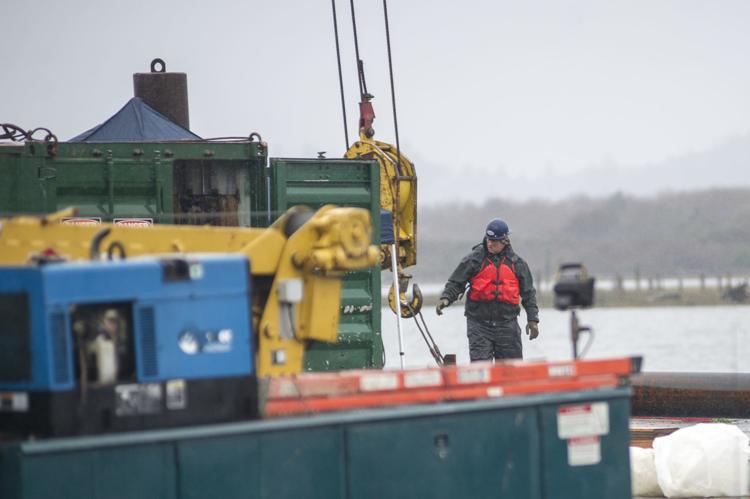 Dolphin pilings are towers, usually made of wood, that jet out of the water and provide a space for boats to tie up at a short distance from the docks.
The three dolphins being replaced house two dredging boats owned by the Army Corps of Engineers. The pilings are old and need to be replaced.
"They're no longer safe to tie up to. They were built in the 1950s, when things break down you have to replace them," Kate Groth with the Army Corps of Engineers said.
The new dolphin pilings will not be made of wood, they will be made of steel and treated by a special paint to withstand the moisture. Old dolphin pilings were often treated with creosote, which is no longer used because it is considered toxic.
Contractors will build two 24-foot pilings and one 9-foot piling. According to the Army Corps of Engineers the project will cost them $475,000.
West Coast Contractors has a six man crew on the job, and they plan to be done with the work by April 30. All the work done in the water needs to be completed by March 9 to meet the in water work period they were permitted.