Americans have a Clintonian surplus of sitcoms at their disposal.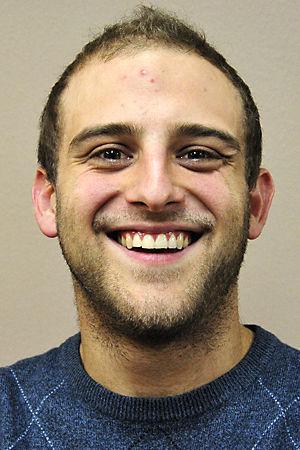 Sports shows (The League). Animated shows (South Park). Political shows (VEEP). Shows for stoned 20-somethings (everything on Adult Swim) and shows about 20-somethings getting stoned (Workaholics). Shows that have drunk themselves into a stupor (It's Always Sunny in Philadelphia). Shows that make that a requirement (Drunk History). There's shows that millenials identify with (Broad City) and shows that represent how they actually are (GIRLS). We have shows by Chuck Lorre (just search "CBS sitcom" in Bing). Shows about rich, white married couples (Togetherness) and poor, white married couples (Married). Shows exclusively online (Transparent or Unbreakable Kimmy Schmidt). Shows that get resurrected online (Community). Shows that get resurrected by the same network that canceled them (Family Guy). Shows that need never be resurrected (2 Broke Girls). There's shows too young to judge (The Last Man on Earth) and shows too old to take seriously (The Simpsons). We had new shows that were ripped away too soon (Selfie and The McCarthys) and shows that will stay much longer than quality should offer (The Odd Couple).
We got shows. Enough that Americans need to be discerning with their precious, dwindling DVR space.
Who wants to be the person who sinks in 18 episodes of "Marry Me" just to find out it got canceled? No one, because as NBC found out, no one wanted to watch 18 episodes of "Marry Me." No one. They shot 18 episodes and aired 14. Somewhere, those four lost episodes are playing in front of someone. And that person is buried in their phone, not watching. 'Cause it's boring.
With options abundant, there are some quality shows that should have a chance to become seasoned vets:
Fresh off the Boat, ABC, Tuesdays
The show's formula seems familiar.
(Overbearing mother + goofy, well-to-do father + misunderstood oldest son as the lead + adorable supporting kids + cranky grandmother) = your average sitcom family.
But multiply that with the remarkably authentic travails of an Asian-American family, send them down to Orlando and turn back the clock to 1995 and you have one of the most personal slices of sitcom heaven this side of "The Goldbergs."
Since premiering in February, "Fresh off the Boat" has powered through with decent ratings in "Selfie's" old time slot, primarily by way of refreshing storytelling that plays to cultural idiosyncrasies.
Eddie Huang, the adolescent lead who wears his hip-hop fandom one airbrushed shirt at a time, goes to the Chinese Learning Center in the second episode. In the pilot, Huang struggles with bringing kimchi to school. Snobby white schoolmates tease him the moment the scent escapes the Tupperware. To give off the air of success in another episode, the Huang parents do what Eddie says is a typical Chinese move and get "success perms."
But in the same show, Huang's dad Louis — played by the scorching Randall Park coming off roles on "VEEP" and as Kim Jong-un in "The Interview" — opens a western-theme restaurant called Cattleman's Ranch because he wants to appeal to white families.
The struggle between being Chinese and hiding it to avoid discrimination is extremely daring for 30 minutes of network television. It makes the show worth your time. The '90s rap soundtrack does, too.
Blackish, ABC, Wednesdays
The season's best new sitcom is similar to "Fresh off the Boat" — a non-white family's struggle.
But "Fresh off the Boat" is very personal. "Blackish" is a look at race relations as a whole.
"Blackish" examines a black man (Dre Johnson) assimilating into white America and how he calibrates his lifestyle to the change.
In the season's most memorable episode — called "The Nod" — Dre is worried his family's newly gentrified existence will not allow his son Junior to understand the "struggle" that generations of black men experienced. Dre wants Junior to revere the rough life he had as a child while doing everything in his life to make sure Junior won't have to ever experience it himself.
"Blackish" is a story of a similar struggle, just not "the struggle." The show is Dre's struggle to deal with white people. His trouble figuring out what part of black culture is sacred, what is antiquated, what can be shared, what can't (SPOILER ALERT: BEING SANTA CAN NOT BE SHARED). But it's not defensive. Dre is the only one in the family concerned about becoming blackish. And watching his family shrug off his frustration doesn't seem like it's going to get old anytime soon.
Man Seeking Woman, FXX, Wednesdays
This absurdist mitzvah of a show just barely finished its opening season and, if nothing else, it's weird.
Weird is a little broad. "Man Seeking Woman" is intriguing and surreal and literal and subversive and occasionally very, very brilliant.
Based on his book "The Last Girlfriend on Earth," creator Simon Rich (Harvard graduate, one of the youngest writers ever at "Saturday Night Live," envy of scribes everywhere) brings his strangest concoctions to screen. What if a guy went out with an actual troll? What if you liked someone so much you really got sewed together at the hip? What if you were invited to a destination wedding that was literally in hell? Rich found out, all in one season.
Jay Baruchel plays the lead Josh, out kicking his coverage on the dating scene after a break-up, and is perfectly nebbish and adorable. Rich enlisted comedy's sultan of strange Eric Andre as Baruchel's womanizing wingbro Mike. Those two elevated the show to watchable when it was more hit-than-miss.
But when it hits, the show can hit Bonds-length homers. We'll see if they can plunk a few more in McCovey Cove during its confirmed second season in 2016.